Just witnessed your best live gig?.. send us a review!
THE DARKNESS, O2 Academy, Glasgow
10 November 2011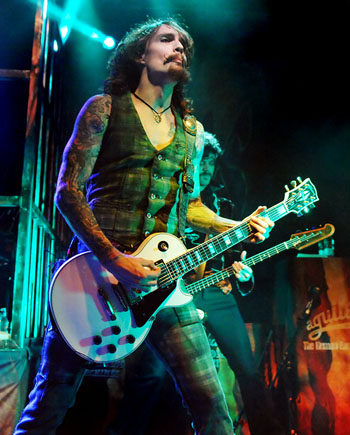 The Darkness have been through a lot in their relatively short career, an amazingly successful first album which led to a two year whirlwind of touring, excess, a difficult second album and an eventual break up.
This year however the band have reformed and following a tour at the start of the year and a high spot on the main stage at Download their profile is on the ascendancy once more.
The band have hit the road once again for an extensive UK tour to cement the renewed wave of popularity and looking at the size of the crowd in the hall it appears to be working.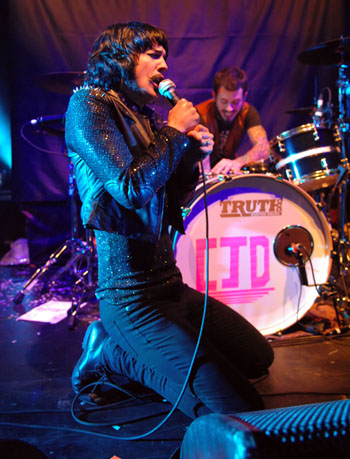 First up we had a band I knew nothing about Foxy Shazam. Their on stage performance can be summed up in one word, mental! The band don't stand still for a minute, especially frontman Eric Sean Nally, who somersaulted his way across the stage, did headstands and bounced on top of every piece of equipment available. As well as being a visual feast they also had the songs to go with the performance, highlight being 'Unstoppable'. It was a short but very entertaining, one to check out further in the future.
---
The Darkness put on a show that is guaranteed to put a smile on the grumpiest of mugs.
---
Entertaining as Foxy Shazam were, tonight's main event proved to be in another league. The Darkness put on a show that is guaranteed to put a smile on the grumpiest of mugs.

Even before the band took to the stage I had a smile on my face as the intro tape of Arrival by ABBA was blasted from the PA, always loved that tune and judging by the amount of people singing along I wasn't the only one with the guilty secret.

The band hit the stage and launched into 'Black Shuck' and followed that with 'Growing On Me' and 'The Best Of Me'.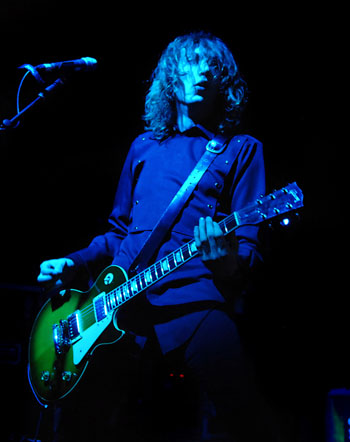 The four guys were on excellent form, it is easy to forget just how good they are and how many hits they have in their arsenal. Justin was in good voice and was vamping it up for all he was worth, there were even a couple of costume changes during the set with the cat suits making a welcome return.

With hits aplenty, flames, fireworks and even snow to accompany 'Christmas Time ( Don't Let The Bells End)' the band put on a first class rock show with the emphasis firmly on fun, something that is lacking all too often at gigs.

Finishing the set we were treated to 'I Believe In A Thing Called Love' with Justin having a dig at the recent X Factor version, I couldn't possibly repeat what was said about that, and 'Love On The Rocks With No Ice' complete with Justin being taken through the crowd on the shoulders of a lucky member of the road crew.

On this form The Darkness are once again a force to be reckoned with and above all they provide a fantastic night's entertainment. Catch them while you can, they will make you smile!


Review by David Wilson

Photos by Steve Goudie
---