STEVEN WILSON - Grace For Drowning Kscope(2011)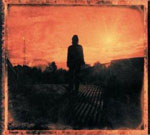 OK - let's get all of the hype out of the way first. Steven Wilson appears to be the first name on everybody's list at the moment, whether it's for re-mastering classics such as 'Crimson's 'In The Court', lending his technical know-how to Pendulum's recent 'Immersion' album, or simply being himself in Porcupine Tree or Blackfield, the music press have elevated him to the status of demi-God.
This has made reviewing anything Wilson's been involved in very difficult because if there's something you don't like or think is merely average does this mean it's you - is there something you're missing?
So, 'Grace For Drowning', Wilson's sophomore solo effort - is it any good? Well, it depends if you can ignore the hype really and concentrate on the music.
It's obvious from the outset of this sprawling 2 disc album that being heavily involved with Robert Fripp on the King Crimson re-issues has rubbed off big-style, as things veer from delicate piano and acoustic balladry to cacophonous jazz-metal freak-outs in the blink of an eye.
Apparently Wilson's vision for this album was an aural cinematic approach - that listeners could hear the pictures rather than see them and in this respect he's succeeded brilliantly, as the music conjures up images ranging from barren rural landscapes to violent late-night city life and all points in between.
As I say, the album is split between two discs - Disc One: 'Deform To Form A Star' and Disc Two: 'Like Dust I Have Cleared From My Eye'.
Disc One is the more accessible of the two, with the aforementioned piano and acoustic balladry to the fore on the opener 'Grace For Drowning' and the third track 'Deform To Form A Star'.
Second track 'Sectarian' and 'No Part Of Me' give a hint of the heaviness to come, while the rollercoaster this album becomes is illustrated on 'Postcard' which swings back to acoustic loveliness and 'Raider Prelude' which is the sort of music the television uses when going around churches at night. This disc's closer 'Remainder The Black Dog' is, shall we say, challenging, with a myriad of Crimsonesque time signature changes coupled with squeaky twonks, a thrash metal wig-out and a screaming sax break that John Coltrane would have been proud of.
Disc Two definitely requires more work from the listener. The opener 'Belle De Jour' starts things off gently before the rather deep 'Index' gives Wilson's take on compulsive obsessiveness.
'Track One', the bizarrely titled third track, tries to prepare you for the magnum opus 'Raider ll' - a 23 minute orgy of brilliant guitar, tuneless bollocks and obscure lyrics that all Zappaheads out there will simply adore and which pins you to your chair in sheer bewilderment. Fortunately the final track 'Like Dust I Have Cleared From My Eye' lets you down gently from what can only be described as 'an experience'.
So, is it any good? Well, if you're a fan of Porcupine Tree, Frank Zappa and King Crimson this could easily be the album you've been waiting your whole life for.
To this reviewer's ears, it took three plays to get past some of the wackiness and get totally involved - but it was worth the effort and I feel able to recommend it to all lovers of challenging, progressive music.
Is he a demi-God? Of course not. But if you can see beyond the hype what you'll find is a damn fine musician at the cutting edge of rock music who, right now, could be at his creative peak.
****
Review by Alan Jones
Alan sequences "The Eclectic Mix" on the third Sunday of every month on Get Ready to ROCK! Radio.
---
| | |
| --- | --- |
| | Print this page in printer-friendly format |
| | |