Just witnessed your best live gig?.. send us a review!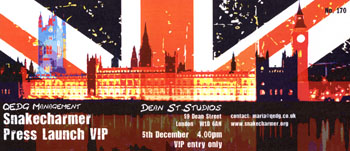 SNAKECHARMER Press Launch
Dean Street Studios, London 5 December 2011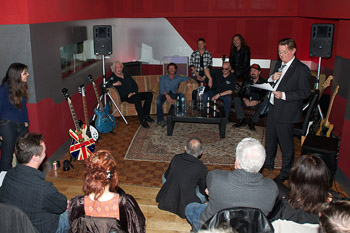 The name Snakecharmer may be a new one on the scene, but its members have some of the most respected careers in classic rock.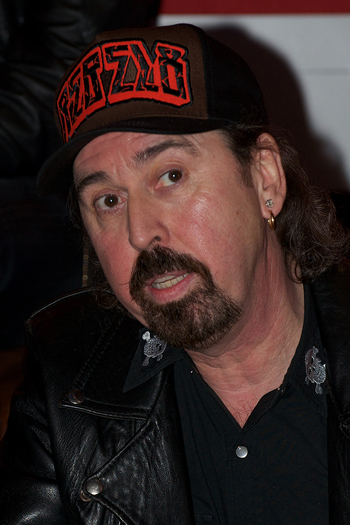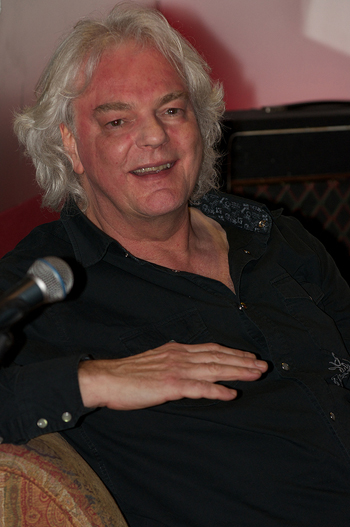 Guitarist Micky Moody and bassist Neil Murray were integral in the original (and best IMHO) Whitesnake and later in Company of Snakes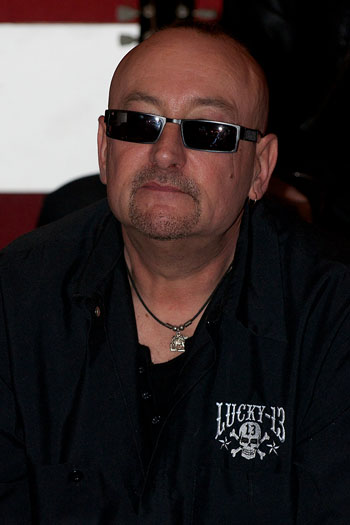 Harry James needs no introduction as the character behind the drums for Thunder and Magnum, and Laurie Wisefield served over a decade as one half of Wishbone Ash's twin guitar team, toured with Tina Turner and has been part of the We Will Rock You house band.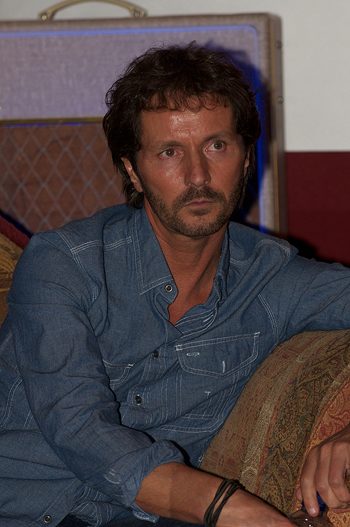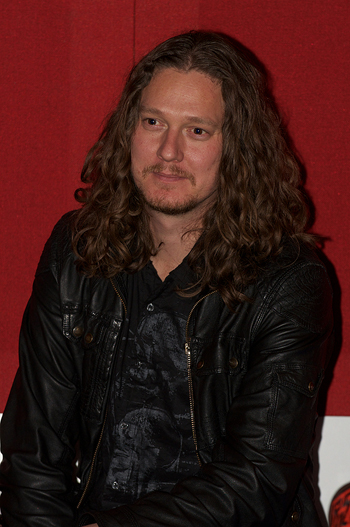 Less well known but equally credible are Heartland singer Chris Ousey, who has just released an outstanding solo album, and the newest member Adam Wakeman, from the famous keyboarding clan.
Ahead of a prestige London show with Uriah Heep, they were introduced to a press and industry audience by a besuited figure with milky bar kid glasses, who we all whispered looked like Coronation Street's Curly Watts. Hang on a minute, he WAS Curly Watts! (aka actor Kevin Kennedy).
With Neil Murray very much acting as chief spokesman, they described how they had got together and how , after a low-key start under their old name of Monsters of British Rock, they are looking to step up activity in 2012 including playing major festivals, and possibly a national tour if the venues are right.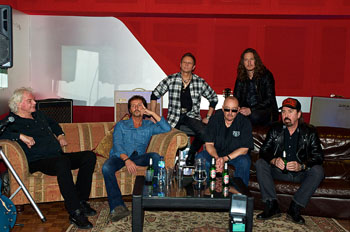 Zoom (Click large image to cancel)
Although they were not sure at this stage whether a full-length album would result, we were treated to a playback of two brand new songs.
'Turn of the Screw' was an enjoyable bluesy romp in the style of Bad Company or Come an Get it era Whitesnake, with the riffs enriched by some Hammond organ, while 'Smoking Gun', as befits its title, had a more dramatic, smouldering feel and a trademark slide guitar solo from Micky Moody. Both left me seriously wanting to hear more.
There was a relaxed atmosphere with lots of natural banter, but the old pros were if anything too self-effacing and it was the invited audience who suggested they push themselves forward more with a single and even a video.
With the pedigree of the members involved, their evident joy in working together and on the evidence of both their new songs and their take on 'Fool for Your Lovin' and 'Here I Go Again', Snakecharmer would be very welcome guests at any classic rock bill in 2012.


Review by Andy Nathan
Photos by Bob Singleton
Gig review (8 December 2011)
---