Just witnessed your best live gig?.. send us a review!
SAINT JUDE, The Scala, King's Cross, London
19 December 2011

This was the final night of a mini headline tour of a band that, in the last few years, has risen (and rightfully so) in stature.
When I first saw Saint Jude at Bar Monsta in Camden in 2007, you could already tell then that they had the potential to be rock 'n' soul superstars if the breaks went with them.
Well the Gods have looked kindly upon them recently, and this set of four dates encompassing Manchester, Glasgow, Birmingham and London ended a year in which they have often outshone bigger acts at Guilfest, Sonisphere and High Voltage and saw them nominated as Best New Band at the 2011 Classic Rock Awards.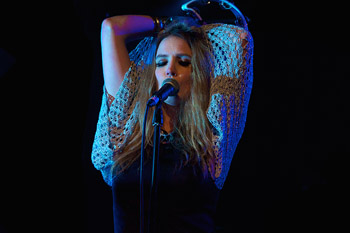 Zoom (Click large image to cancel)
Tonight's set, at a sold out Scala, was a mix of some new songs along with a dozen or so from last year's Diary of a Soul Fiend. If you've not listened to the album, I suggest you make it your number one priority, and find out just what you've been missing out on... then check out their gigs for 2012 and get yourself along.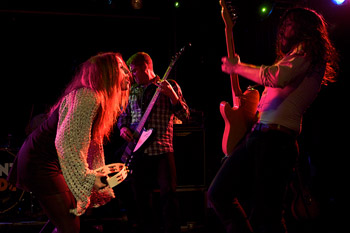 Zoom (Click large image to cancel)
It's possibly too easy, and maybe too lazy, to say to people "imagine The Faces fronted by Janis Joplin", but for those who don't know Saint Jude, it's a convenient starting point. Lynne Jackaman has one of the most powerful, soulful voices of our time and it won't be long before others are being compared to her rather than her compared to Tina Turner, Aretha Franklin or Joplin.
Behind her is as tight a group of musicians as you could ever wish to hear, consisting of Ivor Simms and Marcus Bonfanti on guitars, Scott Wiber on bass and Lee Cook on drums.
---
They are of now, just as they are of 40 years ago. Effortless and refreshing...
---
Add to the mix the occasional flourishes of Elliot Mortimer on keyboards and you have a band that at times sound like The Faces, at other times like The Black Crowes, with all the swagger of The Rolling Stones in their pomp, delivering the nostalgia and all the best hooks of 70s rock with a refreshingly 21st century twist. They are of now, just as they are of 40 years ago. Effortless and refreshing - so many other modern bands whose roots lie in the 70s fail.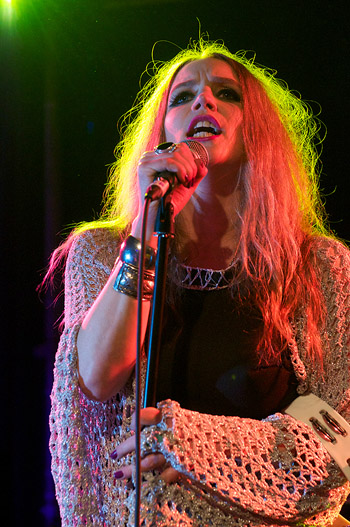 Kicking off with three songs from Diary of a Soul Fiend (Little Queen, Garden of Eden and Pleased To Meet You) Lynne asked the audience how many of them were attending a Saint Jude gig for the first time, and by the sound of the cheer, at least half were, to use her own words, Saint Jude virgins... "I'm going to have fun with you tonight..."
And so she did... with all of us. The older songs went down well with both the regular crowd and those newer disciples, and the new songs were well received, especially Sweet Melody and Black Rum & White Lies.

You know how some bands sound OK on CD but disappoint live? Well Saint Jude sound great on CD, but live, everything is ramped up by several gears.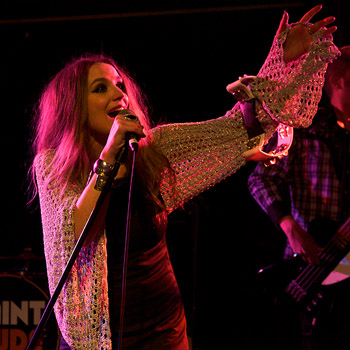 Only by watching Lynne give her performance can you truly appreciate why soul is called soul. You can see, feel, breathe every emotion that she's going through as she delivers songs like Angel and Down and Out with a passion rare in many other singers.

Tonight's gig was a towering performance by a band whose star is still rising. Of what I've heard of the new songs tonight, I can't wait for the new album and look forward to seeing Saint Jude many more times live and unleashed in 2012.

Set List: Little Queen, Garden of Eden, Pleased To Meet You, Leave A Light On, Sweet Melody, Angel, Down And Out, In My Head, Black Rum And White Lies, Layhee, Parallel Life, Soul On Fire and Southern Belles

Review and photos by Bob Singleton
---