Just witnessed your best live gig?.. send us a review!
RIVAL SONS, Borderline, London 13 July 2011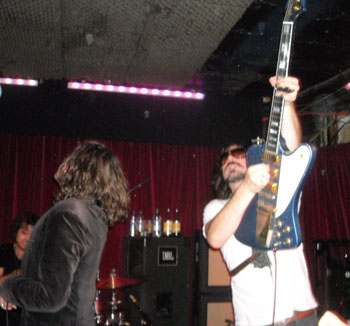 Classic rock has been making a massive revival in recent years and it's not just the vintage bands that are keeping it alive. Many young guns are embracing the sound of yesteryear and bringing it forward for a new generation.
Living the Californian dream are Los Angeles hot shots the Rival Sons who are going global promoting their debut full length album 'Pressure & Time'. The critics love it, a hybrid mixture of early Zep, Humble Pie and Free with a heavy bluesy kick.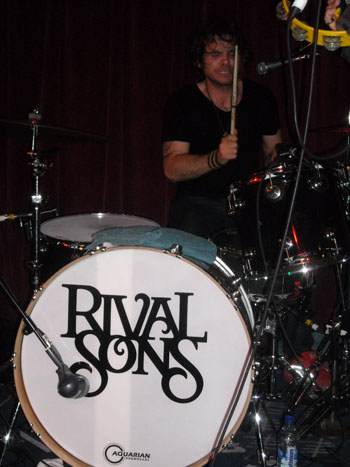 The band have been busy touring the festival circuit across Europe including stints at Sonisphere and the T In The Park Festival in Bonnie Scotland and later in the month will be touring as special guests on the Judas Priest UK tour. Tonight is a chance to see the what the band are really about playing at their headline show in a hot 'n sweaty club.
The Borderline is sold out and is in anticipation to see what the Rival Sons can deliver. Despite the heavy touring schedule Rival Sons sound vibrant and brash. With no time limits to constrain them the band rip into some great improvisations.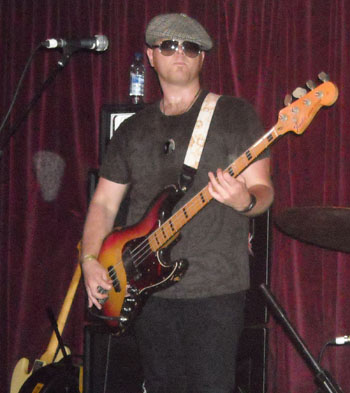 Bassist Robin Everhart provides a solid backbone, drummer Mike Miley is tight but loose, bangs away as hard as a young John Bonham and guitarist Scott Holiday leads the way shredding away towards the blues.
Singer Jay Buchanan takes most of the attention, cool and relaxed he looks like a young drug free Jim Morrison with the voice of Paul Rodgers when singing the blues and Ian Astbury when the going gets heavier. The band really cook when they just let the music take them on a journey.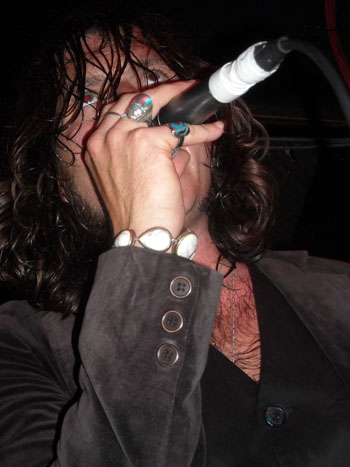 The band got a mixed response at the High Voltage Festival just a week later but seeing them high up on the bill on a large stage is maybe too early for the Rival Sons at the moment.
You'll have to go to the clubs for the time being to see to how this band throws the blues into the melting pot.
And Rival Sons played a secret gig at the end of their visit in the UK when they played the tiny Crobar just next door to tonight's venue on the Monday after High Voltage (just a few minutes after I had just seen Thin Lizzy storm the HMV record store). What was I saying about classic rock? Long live rock 'n roll.

Set list : Gypsy Heart / Burn Down Los Angeles / Torture / Radio / All Over The Road / Young Love / Soul / Tell Me Something / Pressure & Time / On My Way / I Want More / Baby Please Don't Go / Gets What Coming


Review, interview and photos by Mark Taylor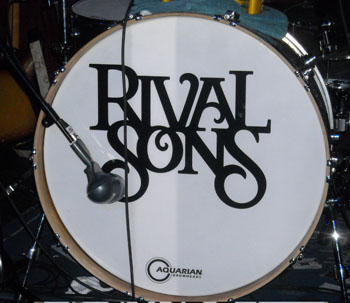 ---