Just witnessed your best live gig?.. send us a review!
THE QUILL, COLDSPELL, ROUGH CUT, TOXIC FEDERATION
Barfly, Camden, London 22 November 2011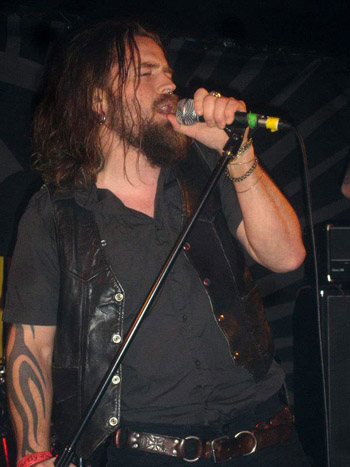 From the ashes of the cancelled Smokehead Rocks tour came this rather enticing four band bill, headed by two Swedish acts who had been due to play the Islington Academy the previous night. Sadly, perhaps because of the late notice, the turnout was very disappointing.
As an added bonus, one of GRTR!'s featured acts, Nottinghamshire's Toxic Federation opened the show with a rare London appearance. I am not sure why they were on first as they had brought the biggest fan base of all four acts.
It is a time of change in their camp as singer Mitchel Emms, whose demonic energy was a big part of their stage act, has now departed but stand-in Steve Braund, clad in a Sid James T-shirt, may have lacked his charisma but had an excellent, soaring vocal range.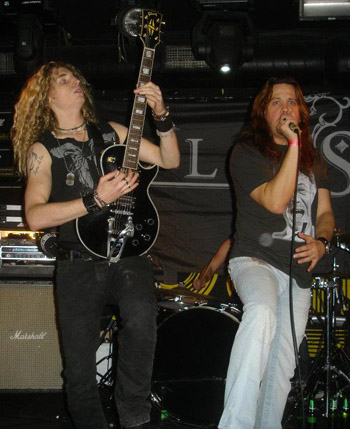 He fitted in nicely with the band's energetic sound and trademark twin guitar assault - again with a change of line-up. A big announcement is apparently planned soon, and it would be good to see them on a more high profile touring slot, capitalising on excellent recent album Distance.
Rough Cut on the other hand had the unenviable task of kicking off their set before a crowd in single figures. Their NWOBHM inspired metal was quite tight, but let down by the vocals, and with some very nervous stage craft there was something about the school group about them.
It was hard not to feel sorry for the singer as he urged the few of us there to take a few steps closer to the stage. Hopefully they will regroup stronger for the experience.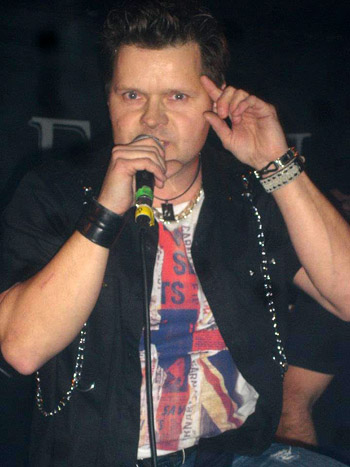 Coldspell had impressed me at first hearing at the Z rock festival earlier this year, and confirmed that promise with a 45 minute set which won some new admirers.
Singer Niclas Swedentorp (sic) looks unprepossessing and yet has an excellent, crystal clear set of pipes while the band are very accomplished.
Special mention should go to keyboard player Matti Eklund, squeezing his equipment into the back of a very crowded stage but producing some very 'perfect strangers' like sounds on opener 'Keep On Believing'.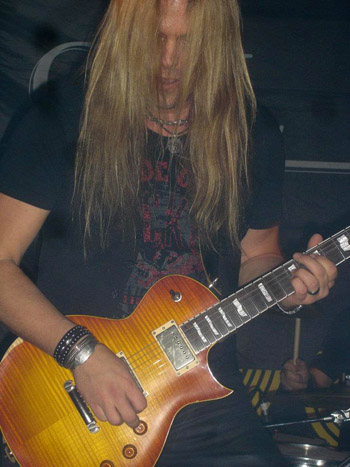 Heroes grows on you as the song progresses and 'One in a Million' was their more commercial number, but they have a classic hard rock sound that owes a lot to the likes of Rainbow, as well as to some of the pompier melodic rock acts like Shotgun Symphony or Prophet.
By the time they closed with the surprisingly dark and heavy, though still melodic sounds, of the title track from their current 'Out From The Cold' album and 'Time', they had sufficiently impressed a small pack of new fans, led by former GRTR! scribe Mark Taylor, to go down the front and cheer them on.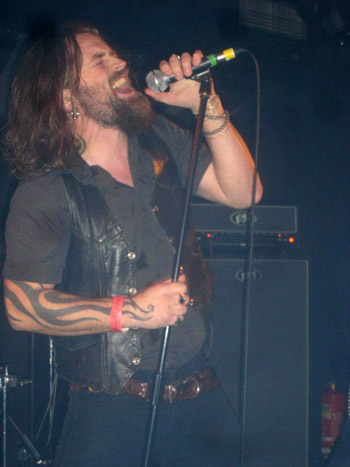 Headlining were fellow Swedes The Quill. With several albums behind them and a tour a few years ago with Monster Magnet, it was disappointing that more followers had not made the trip to North London.
They are in a different musical mould, predominantly with a stoner rock sound but one that also take influences from classic bands such as Led Zeppelin.
Singer Magz Arnar is relatively new but not only looks the part with his straggly beard, but sounds it too. The band were tight and remorseless and chat was kept to an absolute minimum.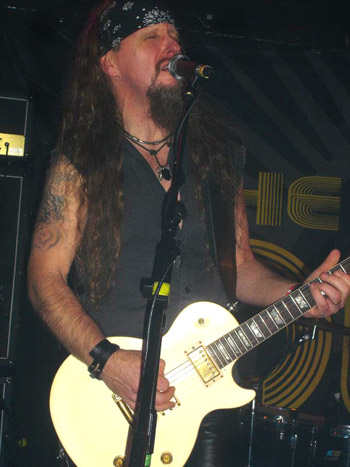 They are not particularly my own musical scene, so the set did sound samey at times, but the likes of 'Black Star' and 'Medicine' combine a heavy, sludgy sound with the accessible choruses you associate with Scandinavian bands.
They closed with the Audioslave-influenced 'Bring It On', very bravely attempting – and succeeding! - in getting a sparse crowd to sing along.
For those of you who like a heavier, dirtier sound, I would recommend the Quill highly. Indeed there were three excellent performances tonight in unpromising circumstances.


Review and photos by Andy Nathan
---