Just witnessed your best live gig?.. send us a review!
PUDDLE OF MUDD/SOIL, The Garage, Glasgow
18 October 2011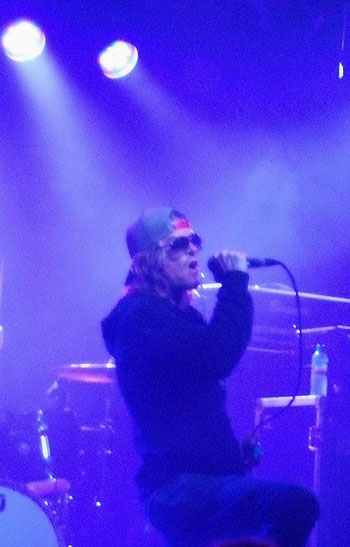 The line up at The Garage tonight is post grunge heaven. This is the resurgence of two of the genre's main players, Soil and Puddle Of Mudd and to have them on the same bill is an inspired idea and, judging by the size of the crowd, a good draw.
In the early noughties both these bands were major players with Puddle of Mudd bothering the charts on many occasions and selling a shed load of albums in the process, but the intervening years have not yielded the same levels of success.
Both bands have good reason to tour though with Puddle Of Mudd releasing a new album of cover versions and Soil reuniting with original singer Ryan McCombs.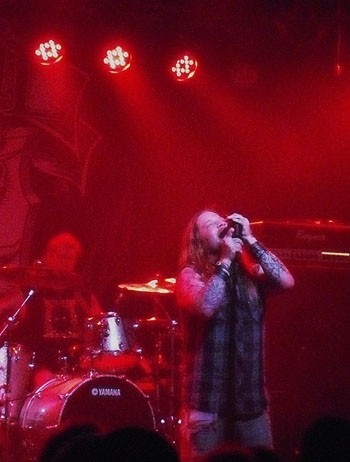 First up we have Soil with the aforementioned McCombs back in the fold. Going by my tried and trusted T-shirt count method of popularity, Soil were ahead 2 to 1 before they even played a note.
Opening with 'Breaking Me Down' it was clear that both band and crowd meant business with McCombs commanding the stage even if by his own admission on several occasions, he was having difficulty remembering the songs far less the lyrics!
This lack didn't really matter as a lot of the audience were word perfect and sang along with gusto. Soil's harder edged delivery went down a storm and with most of the set being culled from their first two albums the fans got exactly what they came for.
With songs the calibre of 'Redefine', 'Wide Open' and 'Halo' in the set the band couldn't fail to impress and all too soon their allotted slot came to an end. A triumphant return of McCombs and one which may last given this showing.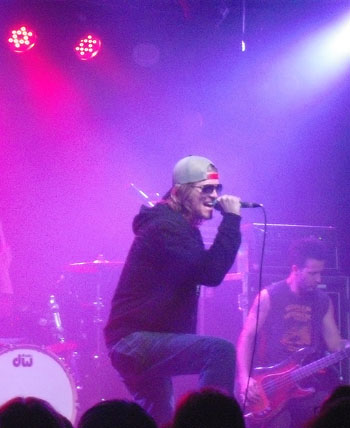 There was a discernable thinning of the crowd before Puddle Of Mudd took to the stage which was a bit of a shame as they also put in a strong set. Their sound is definitely more commercial than Soil's which was reflected in their chart successes back in the day, you can't argue with 7 million album sales.
After a low key stage entrance, the band headed into 'Out Of My Head' and 'Control' both of which went down well with the crowd.
Frontman, Wes Scantlin, adopted a 'foot on the monitor' pose throughout most of the show whilst the two guitarists, Paul Philips and Dizzi Devereux, provided the visuals either side of the stage throwing all the text book guitar hero shapes.
The hits were all there in the shape of 'Blurry', 'Famous' and encore 'She Hates Me'. We were also treated to two numbers of the bands forthcoming covers album Re:(disc)overed in the shape of The Stones 'Gimme Shelter' and a belting run through of AC/DC's 'TNT'.

It may be around 10 years since these two bands were at their peak, but both proved tonight that they still have a lot to offer and packaged together like this they offer unbeatable value for money.



Review and photos by David Wilson
---