Just witnessed your best live gig?.. send us a review!
PALLAS
The Peel, Kingston 5 February 2011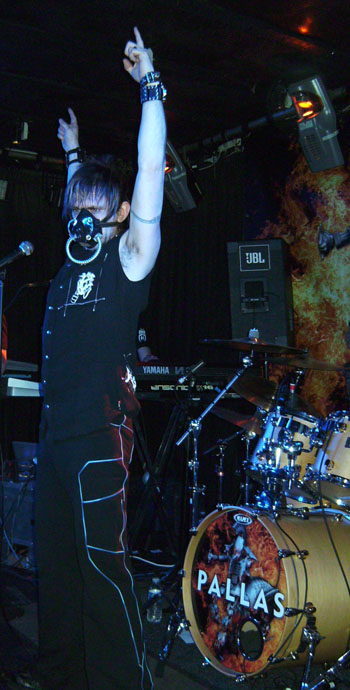 There's a packed house at the Peel tonight for the official launch gig of the new Pallas album 'XXV'. The album is creating quite a stir in Prog circles at the moment, so the anticipation is pretty high. After an initial delay due to some technical hitches, Pallas decide to scrap the original plan to play two sets in favour of one almighty two hour set.

The band hit the stage and launch into the opening four tracks from XXV, which despite a few sound hitches, sound pretty damn fine, especially the frenzied 'Crash and Burn'. Bassist Graeme Murray declares 'you're gonna get XXV tonight whether you like it or not', and clearly there's few, if any, 'nots' in the crowd.

A break from the XXV material see the band deliver two tracks from 2001's 'The Cross & the Crucible' - 'For The Greater Glory' & 'Midas Touch' - as well as 'Ratracing' and 'Ghostdancers' to a good response from a crowd that's a little slow to warm up tonight.

Tonight's gig is really all about XXV, so from hereon in it's the whole of the rest of the album in sequence, and this is where the performance really shifts into another gear.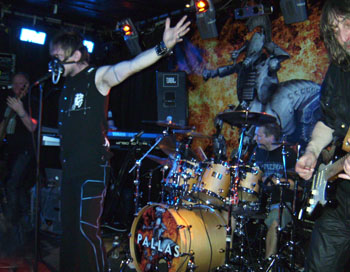 New singer Paul Mackie dons a pretty sinister looking mask for 'Alien Messiah', which, combined with the lighting, gives a real theatrical effect to the proceedings.
The emotional 'Violet Sky' brings the mood down before a pretty mind blowing end to the set with colossal the album closer 'XXV part 2'. If the crowd were a bit slow to warm up earlier, they're boiling now!

The band return to the stage for a superb encore of the epic 'Sanctuary' from the 'Knightmoves' EP and finish off by returning to the original Sentinel album with a razor sharp version of early classic Cut and Run.

XXV is a great album and it comes across live exceptionally well. My only complaint would be that they perhaps should have performed the whole thing from start to finish instead of breaking it up in the middle.

This was the first time I've seen Pallas in a very long time, and I was hugely impressed with new singer Paul Mackie who has a great voice and stage presence to match.
With a hotly anticipated appearance at this summer's High Voltage Festival to look forward to, and armed with a cracking new album, things are on the rise for Pallas.


Review and photos by Jim Rowland
---