Just witnessed your best live gig?.. send us a review!
NILS LOFGREN, Philharmonic Hall, Liverpool
13 June 2011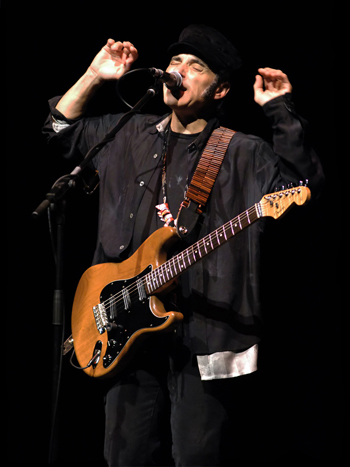 As I had just heard Nils had been waiting on a phone call from America regarding the health of his fellow E Street band member Clarence Clemons, I wondered how Nils spirits would be tonight, playing Liverpool's famous Philharmonic Theatre.
I was soon to find out, the E Street band guitar legend was on fine form, and we were treated to all the classics ...with more than just a little help from superb multi-instrumentalist Greg Varlotta, on piano, tap shoes, percussion, trumpet and backing vocals.
After some fine Harp playing from Nils at the opening of the show Nils stepped away from his harp, strapped on his Stratocaster and blazed an electric trail through blues favourite 'Too Many Miles'.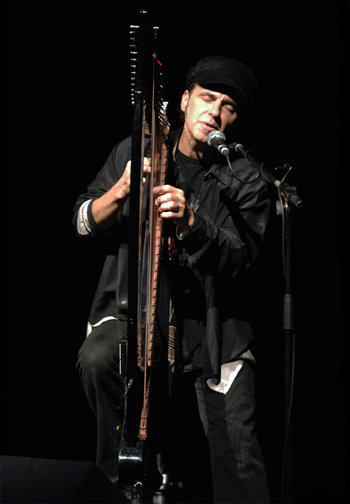 As he launched into 'Keith Don't Go' you could feel the electricity, with a rendition of the Beatles classic Can't Buy Me Love done instrumentally the audience were in party mood.
As the bar had been set at the highest level from song one, Nils proceeded to entertain in his own special way a highly appreciative packed house with over 140 minutes of virtuoso playing, mostly on acoustic, though treating the crowd with his skills on the piano and his new-found dancing shoes.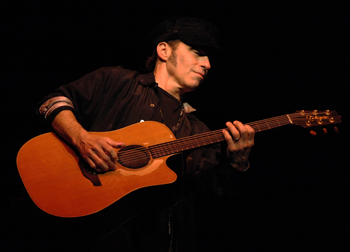 Like 'Rain', 'Girl In Motion', 'Valentine', 'You', 'Little On Up', 'Believe' and 'No Return' were all played note for note before Nils treated fans to another request 'Moontears'.
Greg Varlotta's tap-danced in sync with the guitar. 'Black Books' and 'No Merc'y with a full band backing track and some remarkable guitar playing form Nils.
'I Came To Dance', with Nils and Greg on duelling tap shoes, and traditional closer 'Shine Silently' dedicated to Clarence Clemons completed a wonderful night from a man in his sixties but still full of life, energy and a history of 42 years on the road.
And those who stayed after the gig to meet the man and have their CDs and T-shirts signed, will count the days till this dusted guitar legend returns to Liverpool again.

Review and photos by Steve Goudie
---