Just witnessed your best live gig?.. send us a review!
MOLLY HATCHET
Islington O2 Academy, London
12 December 2011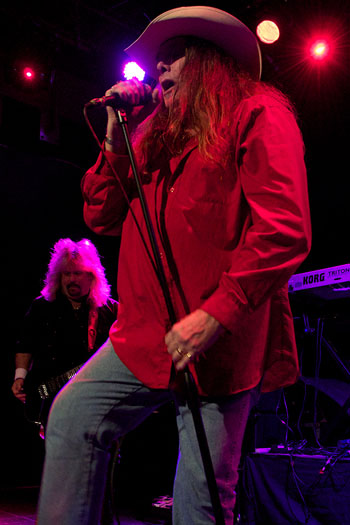 I've been a fan of this band since the early 80s and their new material is as strong as ever - Molly Hatchet are flying the Southern Rock flag higher than anyone right now and proved it on this all too rare visit to London.

After an enticing support (Mojo Perry) - some competent blues rock with blistering guitar, the venue started to fill rather nicely before Hatchet took to the stage to a very enthusiastic roar.

Vocalist Phil McCormack, flowing locks and cowboy hat all present, ruled the stage a menacing figure, his growls strikingly similar to original vocalist Danny Joe Brown. His harmonica too, on the opening track Whiskey Man, added to the sound.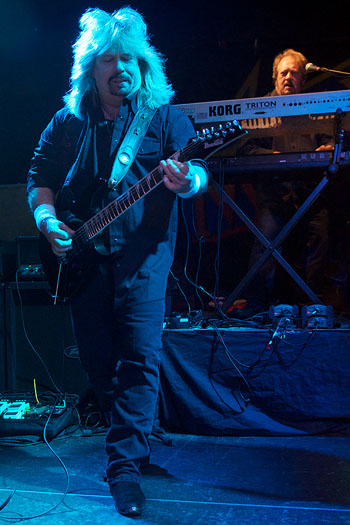 Guitarists Bobby Ingram and founder member Dave Hlubek rocked hard. Two more early classics followed, a good way to warm the crowd, before we got American Pride from the latest album Justice, and this went down as well as the first.
Each song went down with a rough whiskey and a lot of Hell Yeahs. Fall Of The Peacemakers (well, half of it, they've not played the whole song in years, sadly) sounded fantastic, as did the new album's title track.
The drum solo was good, but seemed a little unnecessary given the songs they could have played in it's place, but a rawkous version of Beatin' The Odds soon made up for things.
Another new track rocked well, and surprise track was the excellent The Creeper from the band's debut - solid slide guitar that really stood out.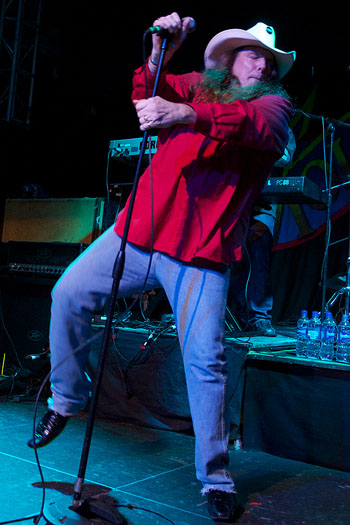 Also outstanding was John Galvin's keyboards - rock'n'roll piano at it's best. And it was good to see Jukin' City get a rare outing.
The main set closed with a wonderful take on the Allman's Dreams (I'll Never See).
Quickly back for an encore of Boogie No More, which saw many a fist in the air and many a head shaking, and the classic Flirtin' With Disaster.

Every track a wonderful southern rock classic, this band can boogie and rock, and they make many of Hatchet's contemporaries (and I include Skynyrd here) seem like an AOR band.
The band are still celebrating the new Justice set, as well as SPV's double vinyl reissue campaign (these are truly wonderful items), and rightly so. And on tonight's evidence the band should be bigger in Britain. A LOT bigger.

The fact the band were out by the merchandise stall almost immediately says a lot about how much this band care about their fans and how nice they are. A handshake with Phil and John made my evening.
If I had one complaint, bar the 85 minute running time, it was the amount of material they could have played from a wonderful catalogue.

Hell Yeah!

Setlist
Whiskey Man/Bounty Hunter/Gator Country/American Pride/Fall Of The Peacemakers/Justice/Drum Solo/Beatin' The Odds/In The Darkness Of Light/The Creeper/Been To Heaven/Been To Hell/Jukin' City/Dreams (I'll Never See)
Encores: Boogie No More/Flirtin' With Disaster


Review by Joe Geesin
Photos by Bob Singleton
You can use the direction keys on your keyboard to navigate through the gallery
---