Just witnessed your best live gig?.. send us a review!
JAN AKKERMAN Bush Hall, London, 30 April 2011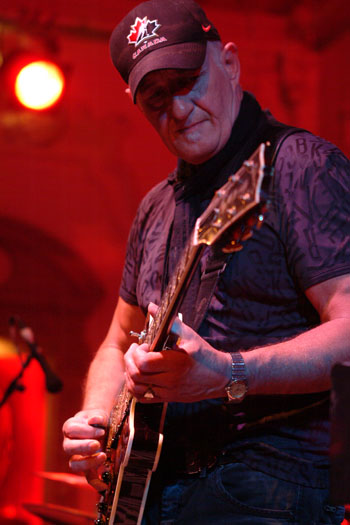 Jan Akkerman first made his name with progressive Dutch rocking pioneers Focus who burst onto the scene in the early seventies with a string of successful albums.
They even made dents in the UK pop charts breaking the Top 20 singles chart with the timeless 'Hocus Pocus', the yodelling classic whose riff inspired the eponymous track by Blitzkrieg and is similar to the opening riff of 'Breadfan' by Budgie, and we all know which masters of thrash would later cover those two tracks. Focus went one better breaking into the Top 5 with the instrumental 'Slyvia' went went to number 4 in 1973.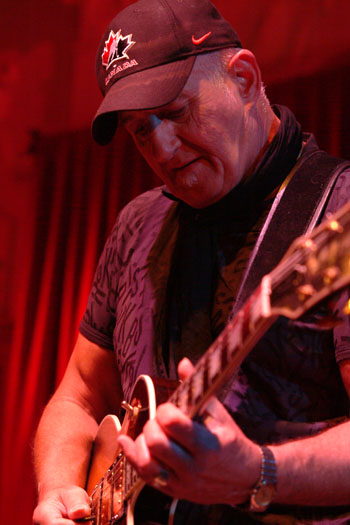 Jan Akkerman left Focus in 1976 after losing interest in the direction of the band and despite a few failed attempts to re-ignite the band on a couple of occasions Akkerman has concentrated on a solo career with a shelf load of albums which point to a more jazz rock area.
There were a few gigs to chose from tonight in the capital, including fellow Dutch modern day progressive goth rockers Delain over in Islington and around the corner here in Shepherds Bush at the Empire were pomp rockers Magnum, but first choice had to go to guitarist Jan Akkerman as this offered me my first opportunity of seeing him in live action.
This is not the sort of gig you would take a girlfriend out on a first date as the music is entirely instrumental but the band are absorbing and transfixing.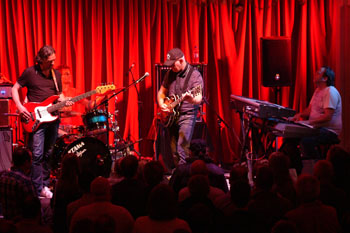 Zoom (Click large image to cancel)

Opening up with a trio of new numbers from the just released 'Minor Details', 'Free Wheeling' set the night up perfectly. Freewheeling is exactly how I would describe the band who can improvise at any given moment depending on the mood.
From the 1975 album 'Eli' which Akkerman recorded with Kaz Lux we get 'Tranquillizer' which moves more into blues terroritry, followed by my favourite song of the night. At first I recognised the riff but couldn't quite place it, and it was going around and around in my head for ages.
It was only during the interval when I overheard someone say ''Paul Weller'', I thought ''That's It!'', a cover of 'You Do Something' was delicate and delightful with the main riff being repeated over and over. Sublime.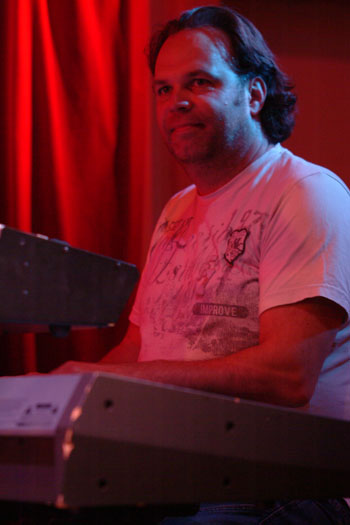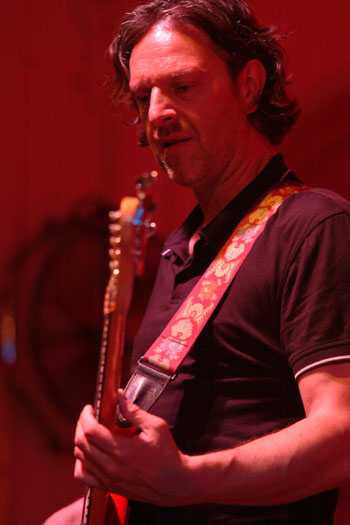 In the second half the set mainly focused on his early career. A highlight was 'Answers? Questions!, Questions? Answers!' with a building jazzy riff and some fine keyboard work from Coen Molenaar. 'Moving Waves' with 'Focus II' and a dash of 'Tommy' . Even the very first LP 'In And Out Of Focus' was represented with 'Anonymous' played in an updated style.
Obviously for a first timer like myself, one song I was dying to hear was 'Hocus Pocus' and whether we would get to hear any yodelling.
Starting off in almost unrecognisable fashion the track was like a steam train puffing away ready to run down the line. It was full steam ahead once the classic riff kicked in and Akkerman cleverly played the yodelling parts on his guitar to create some simple yet great effects. A joy to hear.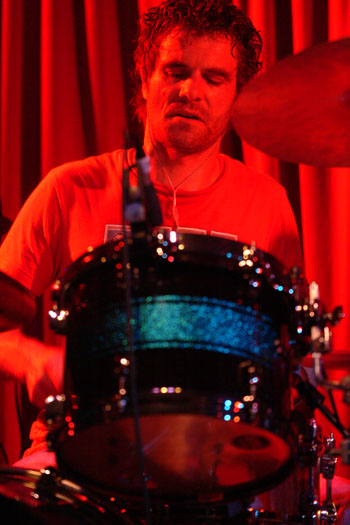 A quick run through of 'Sylvia' ending the evening before the band really let loose on the encore with fabulous versions of 'Streetwalker' and 'Pietons'.
I wasn't too sure if I would have enjoyed this evening but the jazz rock of Jan Akkerman was simply magnificent and made a nice change from some of the racket I sometimes indulge myself with.
After the gig I walked around the corner to meet up with friends who had been to the Magnum gig and I couldn't enthuse enough to them how great Jan Akkerman was. Trouble was no one was listening, which is a crying shame because Akkerman has a truly unique talent that often gets overlooked here in the UK.

Set list: Free Wheeling / Minor Details / Blind Baby / Tranquillizer / You Do Something / Zebrah / Mena Muria / Answers? Questions! Answers! Questions? / Focus II / Anonymous / Tommy / Hocus Pocus / Sylvia.....encores Streetwalker / Pietons

Review by Mark Taylor
Photos by Noel Buckley
---