High Voltage Concert Live (2011) www.concertlive.co.uk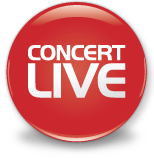 These are just two of the CDs made available on the day, many other bands took part, and the company cover many other concerts too, producing official bootlegs often within half an hour of the finish of the set.
Scottish prog band Pallas, who opened the prog stage on the Sunday, were limited to around 30 minutes and concentrated on their new album XXV, which large portions of the crowd already seemed well acquainted with. Lots of progressive bass lines, swirling keyboards, and a variable sound quality due to the winds on the day.
'Monster' stands out, the bands new vocalist fitting in well. The classic 'Eyes In The Night (Arrive Alive)' goes down rather well. ***½
Thin Lizzy (or the tribute band known as, as some may try to argue), were very well received. Sadly the sound quality and volume were both appalling on the day, but that is rectified here.
By second track 'Waiting For An Alibi' the crowd are clapping along, but also cheering for it to be turned up. 'Jailbreak' goes down well too, as did 'Dancing In The Moonlight' with special guest Michael Monroe on Saxophone.
The only trouble with the quality here is that you can hardly hear the sax, whereas it was all you could hear on the day. 'Emerald', 'Whiskey In The Jar', 'Boys Are Back In Town' and 'Rosalie' make up the set, and it's all worth having just for the closing number 'Black Rose'. ****
Both are fantastic live sets and (largely) well recorded. Sadly, because of the speed it's all done, there's no booklet or tracklist, but it's an excellent record of the day and good live sets worth having.
Both discs come with a bonus pre-printed blank CD-R for extra material recorded backstage that can be downloaded from the website, using a special link on the disc.
Review by Joe Geesin
---
| | |
| --- | --- |
| | Print this page in printer-friendly format |
| | Tell a friend about this page |