Just witnessed your best live gig?.. send us a review!
THE GRACIOUS FEW
Camden Barfly, 18 February 2011
Photos by Noel Buckley
They may be a new name, but The Gracious Few have a substantial pedigree, bringing together three members of Live and two from Candlebox, two of the most successful standard bearers of the 1990's post-grunge movement.
Live's Throwing Copper album went multi-platinum, but this new collaboration is a labour of love, and the band are keen to get back to basics, playing small venues at affordable prices. Hence the sole UK date of a European tour being at the 200 capacity Barfly, usually reserved for up and coming hopefuls.
Indeed we got value for money with a trio of such wannabees supporting. However while young Mancunians The Target impressed with a tight, hard-driving punky sound that took me back to an early Jam or Undertones, Axel Loughrey's material grew increasingly monotonous and indie band The Gin Riots were simply ill-suited to this bill.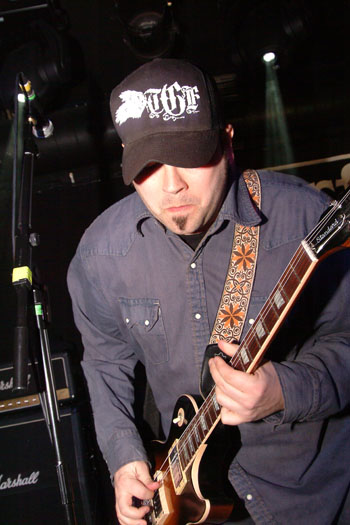 You get no gimmicks from The Gracious Few, but a stamp of quality throughout. Particularly impressive is how well matched a team their guitarists are, Live's Chad Taylor laying down some dark, chunky riffs giving Candlebox's Sean Hennessey the freedom to launch some searing, higher-pitched solos, which also give their sound more of a classic hard rock feel.
The Live rhythm section of Patrick Dahlheimer and Chad Gracey provide a solid yet creative backbone throughout. Singer Kevin Martin, also from Candlebox, is a versatile singer with a fine vocal tone and range, though oddly he hid his face behind shades all set long.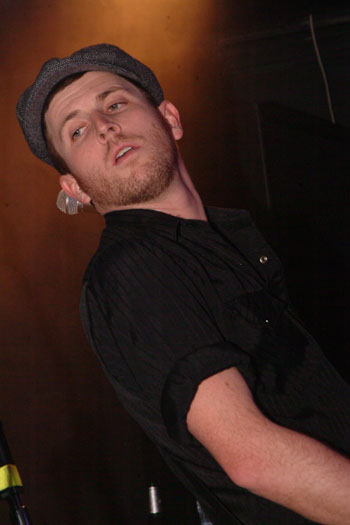 Opening with Closer, the first few hard grinding numbers were not too dissimilar in style from their old bands' sound. Ballad Crying Time, and Best of You, with a slightly funky Maroon 5 type feel, momentarily relaxed the pace before it picked up again with Guilty Fever, with the band launching into some improvised jamming which never became self-indulgent.
Their self-titled album formed the bulk of the set - with no material from their original bands - but they still dropped in a new song, Labour of Love, and professing an unlikely love for Depeche Mode, a cover of Its No Good.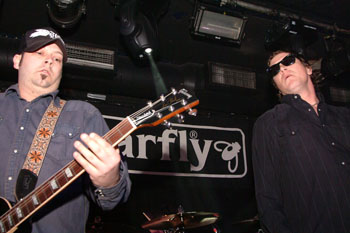 As the set built to a climax it was obvious that the uncompromising Honest Man, which reminded me of Soundgarden, and the hard rocking Appetite have swiftly become crowd favourites. Sing is a more mellow, lazily winding song, but Sean's extended guitar outro turned it into a mini epic and the perfect set closer.
Put aside any prejudices about grunge: as Audioslave did a few years ago, The Gracious Few have married their alternative roots with sound that owes just as much to Led Zeppelin and other classic rockers. And this was a great opportunity to see some masters of their craft in a small venue.
Review by Andy Nathan
Photos by Noel Buckley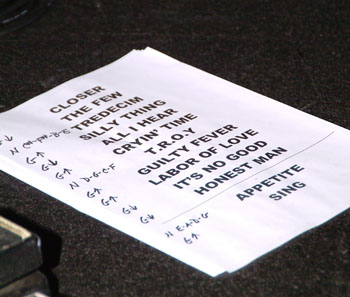 ---
---