Just witnessed your best live gig?.. send us a review!
GLEN MATLOCK & THE PHILISTINES 100 Club, London 16 June 2011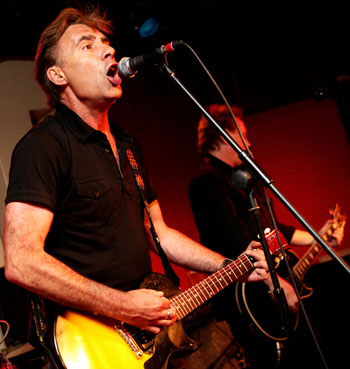 As well as promoting his new album, 'Born Running', this was a launch show for the new single from the former (and founder) Sex Pistol.

A sparse (and often tame) crowd welcomed two support acts, both one man and guitar singer / songwriter fare, before Glen hit the stage.
The current Faces bassist covers rhythm guitar and lead vocals in his own band, and the band are bolstered by 3 backing singers to give solid sound that, from the albumís title track that opened, a chunky rock, pop and punk style.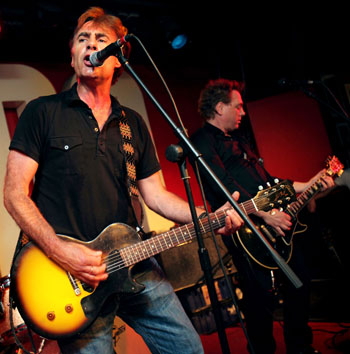 'Somewhere Somehow' features plenty vocal harmonies, and T.R.O.U.B.L.E. much vocal interplay with the backing singers and crowd.

'Time Bomb', Hard Work', 'Get What We Get', 'Nowheresville' and 'Yeah Right' are all amongst the tracks from the new album, as well as the non album single 'Hey Mister'. Some older tracks fitted in well too, one or two adding a bluesy style.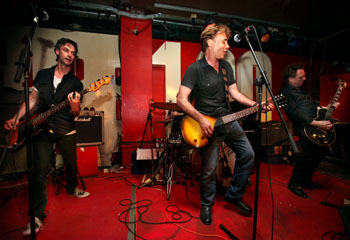 The encore had to feature a Sex Pistol track and 'Pretty Vacant' was rousing indeed.

Glen seems more than comfortable with the band, they are tight and solid, and he is more than happy to talk to the crowd. The band's sound, energy and quality entertained, on this evidence the album is well worth checking out.

Review by Joe Geesin
Photos by Judy Totton
---