Just witnessed your best live gig?.. send us a review!
EDEN'S CURSE, Leeds O2 Academy, 22 July 2011
Talk about the 'Second Coming'. This gig has been a long time coming. Building on the success of that last album, 'Trinity' has been universally trumpeted. There is no doubt that in another time, another place, EC would be huge.
The lack of big label promotion power and tour support is a real bummer these days for bands who ordinarily would scorch all earth before them. The multi-national nature of this beast too is also a blessing...and a curse. It makes more spontaneous gig decisions and strategy difficult as band members jet in from America and Europe.
Even in these Facebook-addled times to really succeed a band needs to be touring, fuelling the grass roots following as much as fine tuning the engine.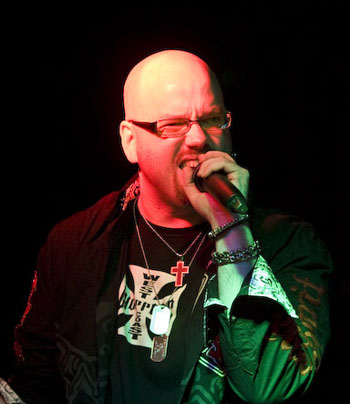 Photo: Ian Pollard/GRTR!
We last saw Eden's Curse in 2009 when they supported Alestorm after an appearance at Bloodstock so it was with a sense of relief that they announced a support slot with their heroes Dream Theater and album collaborator James LaBrie. And previously too the cramped stages and shot sound systems never did the band justice. This is a band who major on ice-cutting metal riffs and harmonies that need to be heard clearly.
Opening with the album title track, the band managed to shoehorn in a sprinkling of the new and previous album in a criminally short set. But the showstopper had to be that LaBrie vocal share 'No Holy Man'. No, he didn't join them on stage but – frankly – he didn't have to. Keyboard ace Alle Del Vecchio handled his parts well (ooh, er). And he repeated the trick when he touched Pamela Moore's parts on 'Angels And Demons'.
The setlist was always going to be a tough call with now three strong albums to choose from and whilst I would perhaps query the inclusion of 'Fly Away' (where was 'Saints Of Tomorrow'?) 'Jerusalem Sleeps' was definitely a bold move given time constraints and a need to win over new fans. And maybe without Michael Eden's autobiographical banter about watching Dream Theater on MTV they could have slipped in another one whilst the main band weren't looking.
But, the band were on a bigger stage and all the better for it. It is just a shame that sheer economics prevents a more extensive tour and the onward march of this great band.

Review by David Randall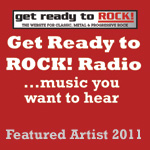 ---