Just witnessed your best live gig?.. send us a review!
THE ANIMALS & STEVE CROPPER
Pacific Road, Birkenhead, 22 September 2011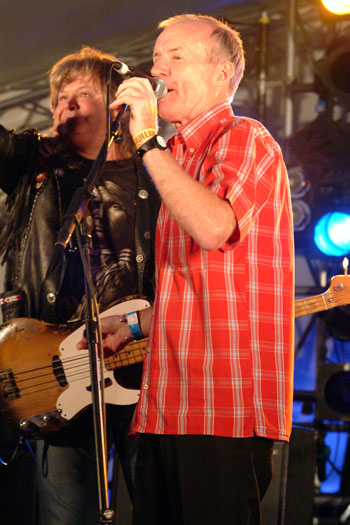 On a day when the sad news came that John Du Cann had passed away, it is easy to reflect on the mortality of rock. And mentally ticking off bands/performers to see before shuffling off this mortal coil (both them and me) guided my interest in this gig, the last of an extensive UK tour.
One of two surviving members of the sixties band, John Steel, mentioned that the following day they would be departing for a gig in Sweden and recounted that Alan Price had left them in the lurch on the eve of a Swedish gig back in 1965. They found a last-minute replacement in Mickey Gallagher who was also present tonight.
This was an evening of nostalgia, like listening to Radio Caroline in the mid-1960s when the original band had their greatest success: perhaps a bit too R&B for rock and a bit too rocky for R&B. Of course in those days they were fronted by Eric Burdon.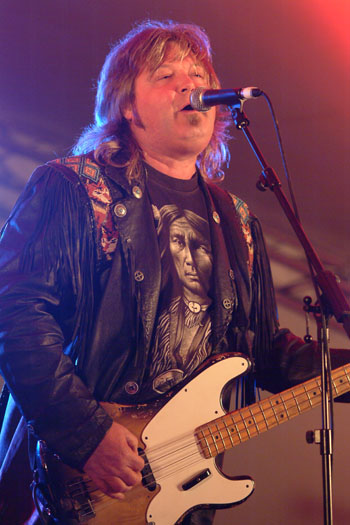 2011, and Pete Barton does a wonderful job on vocals, if you squint he could even be a slightly broader Chas Chandler. The band is completed by John Williamson, rather professorial looking, on guitar.
But the real treat of this show was the second half, featuring a true legend: Steve Cropper. For most of his early career he has been holed up in a smoky studio somewhere laying down some of the most memorable soul licks to come out of Memphis, one wonders therefore how a 21-date tour of medium sized venues in the UK sits with this Titan from Tennessee. He seemed to be holding up well, given that in a month's time he will celebrate his 69th birthday.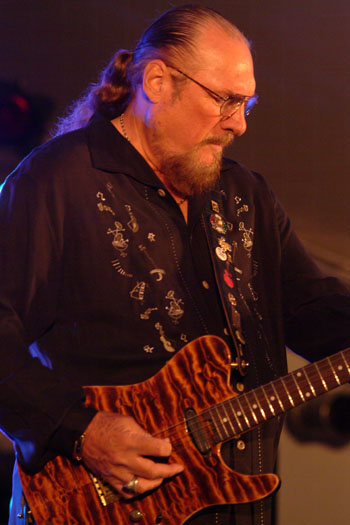 His performance was spiced with anecdotes from a fascinating career, and somehow reflecting a much simpler age. How the lack of a shower in a Washington hotel room inspired the song he wrote with Eddie Floyd, 'Water', and how he worked up the classic 'Sittin' On the Dock Of the Day' with Otis Redding. Priceless.
The Colonel's chops are still as soulful and shiny as ever and this set was punctuated with several Booker T & The MGs classics including a superb 'Hip Hug Her' and of course the wonderful 'Green Onions'. Great back-up too from The Animals, not least Gallagher's immaculate keys.
Old school, but a sixties masterclass nevertheless.

Review by David Randall
Photos by Noel Buckley
---