Just witnessed your best live gig?.. send us a review!
Y&T, O2 Islington Academy, London
16 October 2010
Photos by Noel Buckley
With an annoying 10.00 curfew tonight, Manchester metal merchants Fury UK face the tough task of having to hit the stage at 6.45, a mere 15 minutes after the doors open, so it's understandable that the crowd is pretty sparse for the first few songs of their brief but powerful set.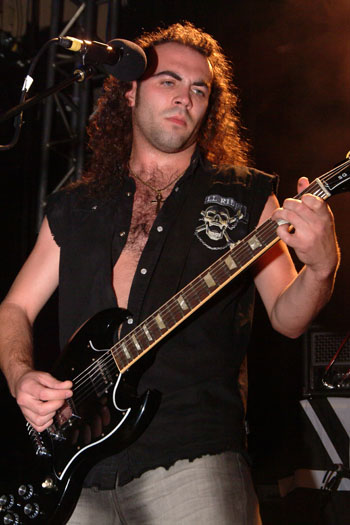 Currently promoting new album 'A Way Of Life', Fury UK deliver full on, quality traditional British metal in style. Frontman Chris Appleton is a highly gifted guitarist, ably supported by a rock solid rhythm section of bassist Luke Appleton and drummer Martin McNee, sporting a quite superbly long goatee beard that would give Dusty Hill a run for his money!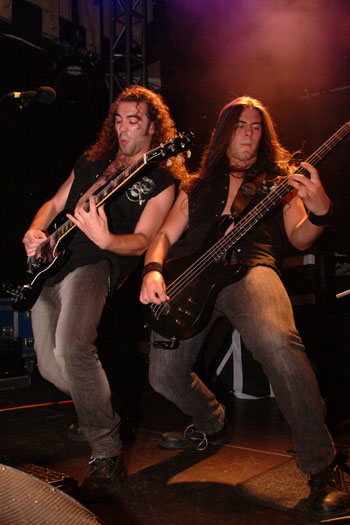 Fortunately the crowd fills up as the set progresses, and there's even a half decent crowd sing along to 'Call to Arms'.
Saving the best till last, the epic 'Death By Lightning', from last year's VR album, receives a resounding thumbs up from those that did make the effort to get into the venue early.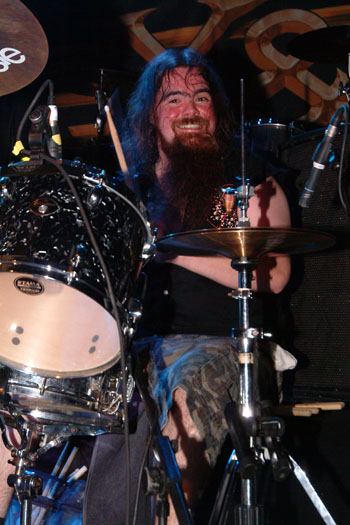 Reminiscent of early Maiden in places, this was the track that got the audience talking after the set, and illustrates why this band have a bright future ahead of them.
With Y&T's new album, Facemelter, pointing firmly in the direction of what many consider to be the band's three classic albums - Earthshaker, Black Tiger & Mean Streak - it's nice to see the band treating tonight's crowd with a generous selection of tracks from that era.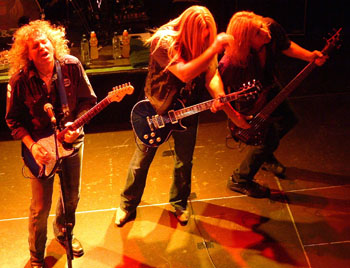 On With The Show, Facemelter's opening track, kicks things off in fine style, sounding a little heavier and rawer than the album version. The crowd barely get a chance to catch their breath before Jeff Scott Soto makes a surprise appearance to sing Mean Streak - an outstanding vocal performance and a blistering rendition. And that's only three songs into the set!

Five tracks from Facemelter feature in tonight's set, and blend seamlessly with the older material. Shine On sounds very Van Halen-esque, while I'm Coming Home and especially Blind Patriot are real belters.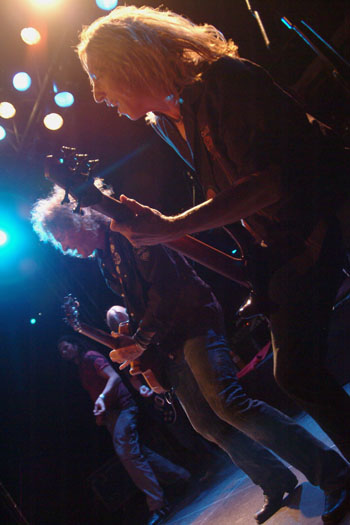 If You Want Me is tinged with a little sadness as this one is dedicated to bassist Phil Kennemore, currently undergoing treatment for cancer and so not with the band on this tour. Brad Lang, however, gives a sterling performance filling in on the bass.

Tonight's set clocks in at well over the 2 hour mark, and is choc full of Y&T classics - Hurricane, Midnight In Tokyo, Black Tiger, Dirty Girl all receive a rapturous reception from the crowd.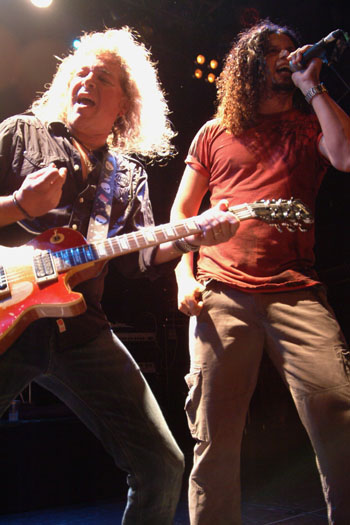 Mike Vanderhule delivers a thumping drums solo as an intro to Barroom Boogie, and Forever really gets some heads banging in the audience. I Believe In You showcases Dave Meniketti's superb guitar skills during the epic solo. There's even a quick rendition of Rainbow In the Dark in honour of Dio.

Fans of the band's more commercial 'hair metal' era aren't left out though with the likes of Don't Be Afraid Of The Dark, Summertime Girls, Eyes Of a Stranger and even Lucy all going down well. One more track from Earthshaker - Rescue Me - finishes the set off in style as the 10.00 curfew looms.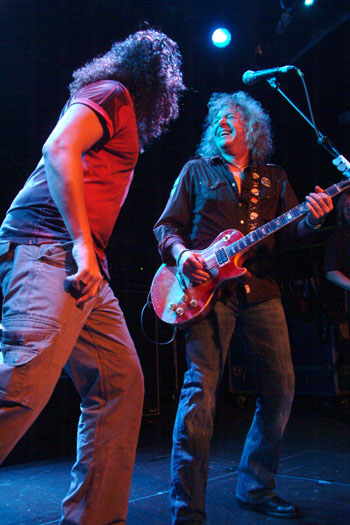 Y&T ooze style and class tonight, and despite the absence of Kennemore, the performance is as tight, vibrant and professional as ever.
I heard the words 'gig of the year' uttered from more than one set of lips on the way out of the venue tonight, which says a lot. It's amazing to think that a band of this quality don't even sell out a venue of this size anymore, but armed with a fantastic new album in Facemelter and a recovering Phil Kennemore, we can hopefully look forward to a few more years of earthshaking, face melting quality rock.

SET LIST: ON WITH THE SHOW/ HARD TIMES/ MEAN STREAK/ SHINE ON/ IF YOU WANT ME/ DON'T STOP RUNNIN/ HURRICANE/ I'M COMING HOME/ I BELIEVE IN YOU/LUCY/ EYES OF A STRANGER/ MIDNIGHT IN TOKYO/ BLIND PATRIOT/ DON'T BE AFRAID OF THE DARK/ I'LL CRY FOR YOU/ BLACK TIGER/DRUM SOLO/ BARROOM BOOGIE/ DIRTY GIRL/ SUMMERTIME GIRLS/ FOREVER/ RESCUE ME
Review by Jim Rowland
Photos by Noel Buckley
---
Album Review (Fury UK)
---