Just witnessed your best live gig?.. send us a review!
WISHBONE ASH/Mostly Autumn
Shepherds Bush Empire, London 15 May 2010
Photos by Noel Buckley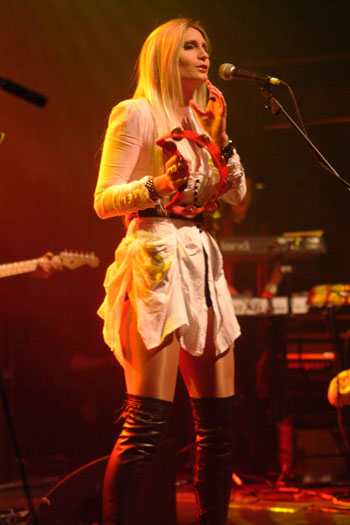 Confusing times for followers of Wishbone Ash, what with original bassist and vocalist Martin Turner having his version on the road as well lately, but it is lead guitarist Andy Powell who rightly holds heir to the name who has kept the name in the spotlight through thick and thin throughout the years.
Annoyingly I arrived at the Empire at 7.20pm only to discover that first band tonight Panic Room were on stage at the early time of 7pm. By the time i got through the doors I only caught the last five minutes of this hotly tipped band who have been championed by GRTR!
Luckilly I still managed to catch the title track of their new album 'Satellite', a great candle burner which features the delightful vocals of Anne-Marie Helder, who would later appear with Mostly Autumn playing Keyboards and flute.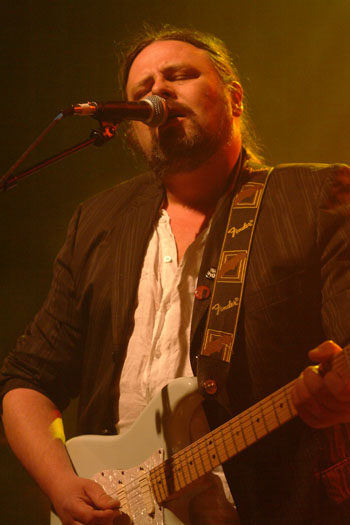 I've only seen Mostly Autumn once before and that was ten years ago supporting (Ritchie) Blackmore's Night and found the band a little bit twee (Or tree!) for my liking back then and had ignored them ever since.
Back at the Empire, a venue where the band have headlined before, Mostly Autumn have certainly branched out and blossomed into something new.
Long time singer (Lucky) Heather Findley has recently departed the band, so it's now time for Olivia Sparnenn to emerge from previously doing backing vocals to take the spotlight at the front and mama mia she looked abbadelicious. All eyes were on Sparnenn who with a slim model body and long blond hair and thigh length boots kept the cider drinkers happy.
Opening up with 'Fading Colours', the song reminded me of later day Rainbow which featured joint vocals with guitarist Bryan Josh. My highlight was 'Questioning Eyes' a Breathing Space number for whom Sparnenn also sings for, you could hear a pin drop during this song - mesmerizing the entire audience. Ending with the Roger Waters territory of 'Heroes Never Die' it won't be long before Mostly Autumn are headlining here yet again.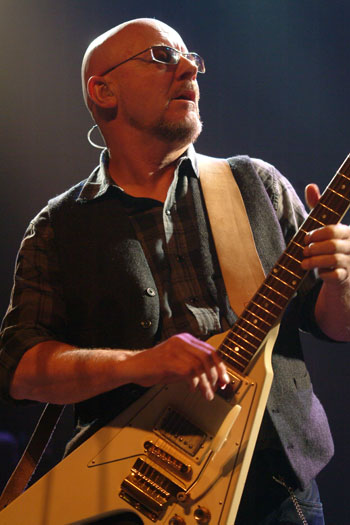 Wishbone Ash are one of those bands I never tire of watching, with a massive catalogue of songs to chose from, you can always be guaranteed hearing something new for the first time.
Opening up with 'The Pilgrim' was a brave move that worked. 'Sometime World' is one of my all time favourite tracks that had me singing along much to the annoyance of those around me.
I must admit that Martin Turner's vocals were missed on 'Peresphone', but still a joy to hear. 'Lady Jay' from 'There's The Rub' was one of those new treats, a song rarely performed live before.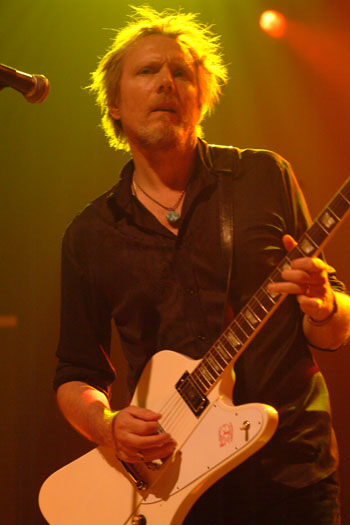 We did get to hear one brand new song that has recently been released as a downloadable single. 'Reason To Believe' has all the right ingredients for the Ash sound and is actually catchy on repeated listens, but I don't think that Radio One will have to worry about playing it in their Top 40 run-down anytime soon.
'Phoenix' rises from the ashes at the end of the set, and shows us exactly why Wishbone Ash have always been a force to be reckoned with.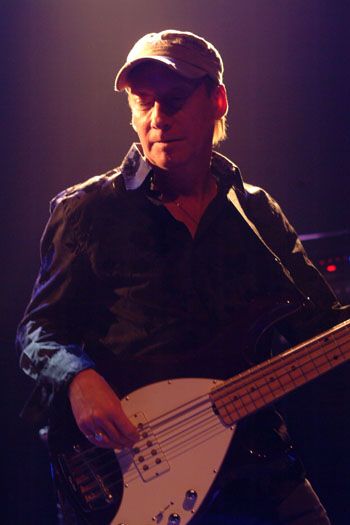 With time running short we only got one encore in the shape of 'Blowin Free', a song that was mocked by Danny Baker on his radio show for the opening lines of ''I thought I had a girl, I know because I've seen her''. I don't know what they're were on back in the seventies when they wrote that, but a magical piece nevertheless.
A good mixture of the old and new. Andy Powell is still flying the V flag for the faithful.

Mostly Autumn set list: Fading Colours /Caught In A Fold / Dark Before Dawn / Answering The Questions / Questioning Eyes / Dreaming / Evergreen /Heroes Never Die

Wishbone Ash set list: The Pilgrim / Driving A Wedge / Healing Ground / Sometime World / The King Will Come / Peresphone / In Crisis / Lady Jay / Front Page News / Tales Of The Wise / Reason To Believe / Engine Overheat / Jail Bait / Phoenix ..encore.. Blowin' Free


Review by Mark Taylor
Photos by Noel Buckley
---