Just witnessed your best live gig?.. send us a review!
WINGER, O2 Islington Academy, London
4 April 2010
Photos by Noel Buckley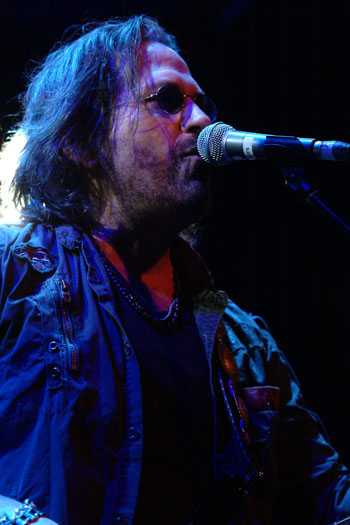 Winger are in the country for their biggest UK tour the band have ever undertaken, ending tonight here in London on a Bank Holiday weekend. Despite some of the rail networks being up the shute, that hasn't deterred a healthy turn out to see Kip Winger and the boys who last toured here back in the early 90's promoting their 'In The Heart Of The Young' LP.
Between 1988 and 1991 Winger were all over MTV, then grunge came along and the name Winger was on MTV for all the wrong reasons as Beavis and Butt-head bullied their naive pubescent pal Stewart, the Winger t-shirt wearing kid. It was cool to like AC/DC and Metallica but, for Winger, it effectively killed off their career. Something that still irks Kip Winger to this day.
Furyon had the duty of cracking open the Easter eggs tonight with some fine melodic heavy duty rock which featured some stunning Zakk Wylde guitar riffs from Chris Green and Pat Heath who has previously played with Danny Vaughan and Peter Frampton. Expect to hear a lot more from the Brighton bombers.
Airrace released 'Shaft Of Light' 25 years ago and was has gained cult AOR status over the years. I was an Airrace virgin before tonight and the band blew me away. This was classic British melodic AOR. Fronted by the amazing pipes of Keith Murrell, there was some pomptastic keys from Toby Sadler, who was celebrating his 50th tonight. Drummer Simon 'awesome' Dawson easily fitted into Jason Bonham's shoes not giving his kit much relief.
Winger had to be good to follow that and they have found some good 'Karma' with opener 'Pull Me Under' from the new album which set the path for this rocking gig. Winger sounded a whole lot better without a pemanent keyboard player playing alongside. A metalized version of 'Easy Come Easy Go' sounded so much more brutal than the poppy original version.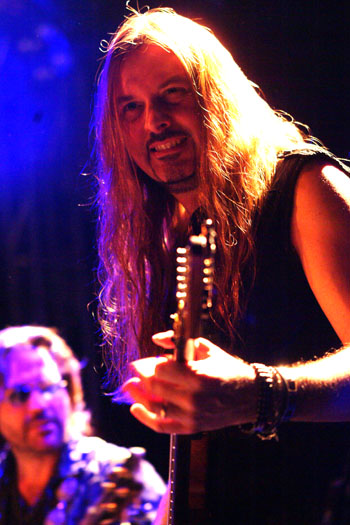 Another newie 'Stone Cold Killer' was spine chilling with some tight crisp riffs from Reb Beach that would belong on a Motley Crue record. Furyon's bassist helped out on 'Rainbow In The Rose' whilst Kip sat side stage playing the keyboard which was used on only a few numbers. Kip Winger was enthusiastic and clearly happy with his lot on this UK tour and couldn't thank London enough for being the loudest.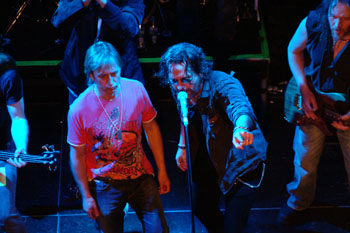 Encore time gave us their only UK hit in 'Miles Away' ,a song adopted by the American troops in the first Gulf war and showed us that some things do not change through time. After a ripping 'Seventeen' ,the stage was engulfed with all the band members from all three bands tonight who along with Steve Strange on drums (the promoter for this tour.) gave us a glorious version of the Beatles classic 'Helter Skelter'.
A great billing and a great gig. It's cool to wear those Winger t-shirts again. ''Shut up Beavis. Shut up Butt-Head....Huh, huh, uh, huh .... Fire .. Fire ... Huh, huh, uh, huh .. huh'', Stewart has left the building.

Set list : Pull Me Under / Blind Revolution Mad / Easy Come Easy Go / Stone Cold Killer / Rainbow In The Rose / Deal With The Devil / Down Incognito / Your Great Escape / You Are The Saint, I Am The Sinner / Headed For A Heartbreak / Can't Get Enough ... encores Miles Away / Madalaine / Seventeen / Helter Skelter

Review by Mark Taylor
Photos by Noel Buckley
---