Just witnessed your best live gig?.. send us a review!
WARRIOR SOUL
O2 Islington Academy, London 2 April 2010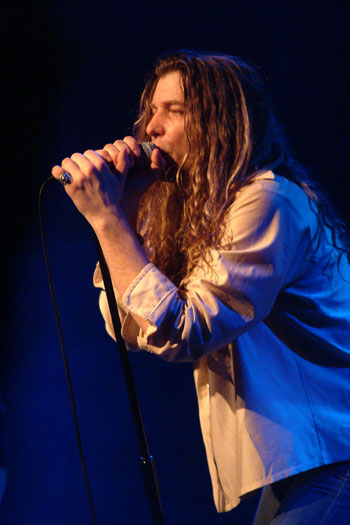 It's a Good Friday bank holiday tonight and whilst most Londoners go away for the weekend Kory Clarke brings his Warrior Soul to lay waste to the capital. Last seen with Chicago doomsters Trouble, Kory is back where he belongs fronting his band who now are becoming something of a cult phenomenon.
I saw the band for the first time in over a decade last year at the Camden Underworld and the band blew me away and did the same again tonight with a set that lasted just under the 2 hour mark.
Opening up with the crowd pleaser 'We Are The Goverment' Kory grabbed our attention and kept it throughout, something Gordon Brown could only dream of. Songs from the recent 'Destroy The War Machine' followed. 'F*#k The Pigs' made us raise our middle finger with a grin. After the touchy title of 'The Fourth Reich' Kory said sarcastically ''If someone had to say it, it had to be me...Bon Jovi couldn't say it....on a steel horse I ride...right out of my arse.''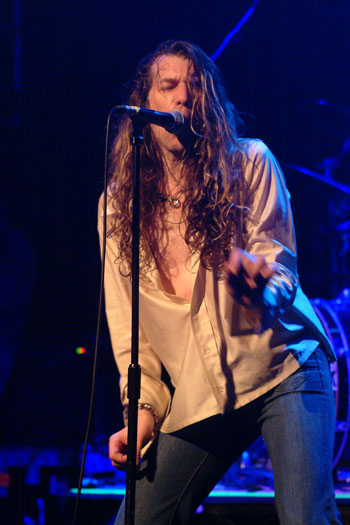 The tempo was on a high and the band inputed more energy as the night wore on. Ending the main set with another newie 'Bad News (Rock 'N' Roll Boyfriend)'. Encore time we got to hear some tracks from the classic debut 'Last Decade Dead Century' for the first time tonight making me realise how many great tracks Warrior Soul have recorded since then ,not having to rely on that album to fill up the set.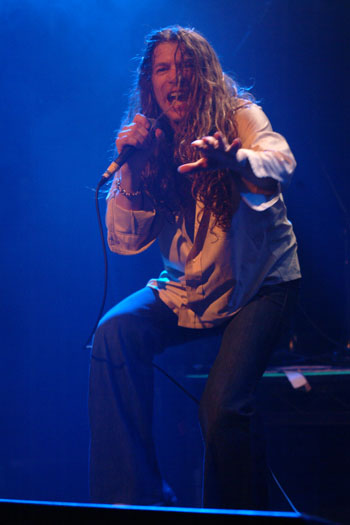 'The Wasteland' ended the gig on a high.The verdict was unanimous.This was a Good Friday agreement. Kory gets our vote.

Set list : We Are The Goverment / F*#k The Pigs / Burning Bridges / The Fourth Reich / The Drug /Let's Get Wasted / Love Destruction / The Losers / Shook Um Down / The Party / Superpower Dreamland /Bad News (Rock 'N' Roll Boyfriend) ..encores .. Downtown / Charlie's Out Of Prison / The Wasteland


Review by Mark Taylor
Photos by Noel Buckley
---