Just witnessed your best live gig?.. send us a review!
TOUCHSTONE Borderline, London
3 September 2010
Photos by Noel Buckley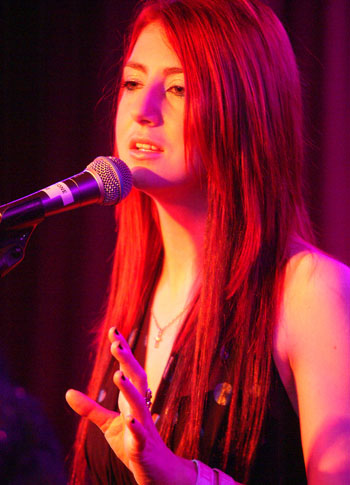 Tonight British progressive rockers Touchstone are live in London for their first headline show in the capital playing to a rather packed Borderline.
With only two studio albums behind them in their short history the band are promoting their new live album 'Live In The USA'.
After seeing them at the recent High Voltage Festival, the band converted many new fans to their cause, myself included. with a sound that combines the new wave pop of the 80's with a progressive rock twist that sometimes hits the heaviness of Dream Theater.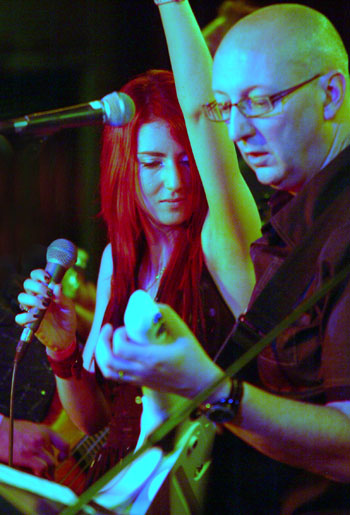 The songs come alive with some excellent musicianship featuring some heavy chunky funky bass lines from the oddly named Moo and some fine keyboard work from Rob Cottingham who also can't resist the temptation of leaving his seat to play on the keytar, but all eyes are on singer Kim 'Elkie' Seviour whose charisma and friendly nature makes you feel as if you are watching your best friend up there on stage.
Opening up with epic 'Wintercoast' that featured shared vocals from both Seviour and Cottingham, I was soon absorbed into the music which has a feel good factor about it. The set was so enjoyable that time flew by.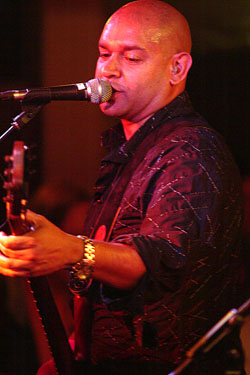 Seviour was clearly enjoying herself stating ''I've been here at the Borderline many times before as a fan ,but it's great to be up here on stage''.
The best song of the night is the dreamy melancholic 'Solace' which features the line of ''Look after me, I'm your little girl'' as she clutches you into her bosom, metaphorically speaking of course.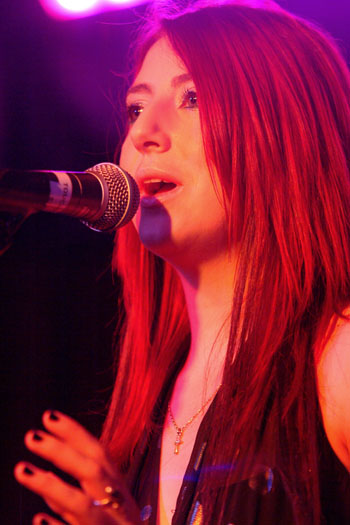 'Strange Days' nudges us back into life, before ending the splendid evening with an explosive cover of the Tears For Fears smash hit 'Mad World' which has more oomph to it than the original.
In this mad world, I find it kind of funny, kind of sad, but touch wood, Touchstone will have the luck to take them onto the bigger stages.

Set list : Winter coast / Shadow / Witness (Part 1) / Jokers In The Pack / Zinomorph / Voices / Blacktide / The Mad Hatter's Song / Dignity / Discordant Dreams - Beggar's Song / Solace / Strange Days / Mad World

Review by Mark Taylor
Photos by Noel Buckley
---