SWARBRICK Raison d'Etre Shirtyl (2010)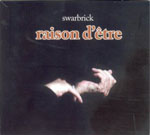 'Raison d'Etre' marks a welcome return to recording for Dave Swarbrick the British Folk icon and legendary fiddle player with Fairport Convention, Britain's greatest ever Folk/Rock group.
A recipient of the prestigious 'Lifetime's Achievement Award' by BBC Radio2's Folk Awards' Dave has also been recognised as an integral member of the ground breaking Fairport's Liege & Lief album, which was was voted 'Most Influential Folk Albumof All Time'. That and a host of other awards in a colourful career means Swarbrick's musical history needs little restating.
And yet it seems ages since we have heard from him. Periods of seclusion in Scotland and time spent in Australia, plus long bouts of serious ill health have meant this is his first studio album for 8 years. But its been worth the wait and as he says himself, he has recorded the CD with '14 of the best players I know'
So perhaps 'Raison D'etre is an aptly titled album as Dave goes back to his roots to research and arrange previously unrecorded English music from 1680 to 1745. But that's not to say he's approached this project without adventure. On the opening track 'Spanish Ladies/Geese on the Bog' for example, he teams up with Juno nominated Canadian reggae artist Jason Wilson and his band, the two having previously worked on Wilson's on 2008's all star 'The Peacemakers Chauffeur'.
There are also two tracks with pianist Beryl Marriott with who he started his career as a 16 year old and appearances by the likes of by Tull's bassist Maartin Allcock and Kevin Dempsey on guitar. Martin Carthy on guitar and John Kirkpatrick on button accordion also appear on the colorful humorously titled 'A Jigg Called Long Time/The Brown Joak'.
Each collaboration offers richly contrasting hues and colours to Dave's own inimitable expressive playing style. So while the reggae flavoured arrangement of Spanish Ladies' etc may come as a surprise, as he revisits an early career opening track in flamboyant style, there's also plenty of the old fire in the jaunty 'Granny's Delight'.
The spirited duet with Simon Major features some lovely interplay as the duo work up a fair head of steam with Simon's Mandocello providing the muscular bottom end to Dave's soaring flights of fancy. On an ode to the late Andy Smith from Ian Campbell folk group, Dave's baritone violin achieves a sonorous tone as befits a lament to his late friend and fellow musician.
And as ever it is Dave's ability to hold elaborate musical conversations and explore varying moods and feels through a mix of varying tonal colours that makes him so special. Where years ago he dazzled us with his speed, spontaneity and breathtaking technique he now contents himself with differing forms of subtle expression.
This is particularly so on a fiddle /guitar duet and musical-led love letter to his partner Jill on 'Sweet Alban', A personal favourite is the Baroque triple hornpipe of 'Carpenters Morris/Frank and Easie' etc, on which Swarbs and the ever attentive Kevin Dempsey trade lines before Jude Rees adds a spell binding additional oboe flavour to the dance. There's real feel, intensity and a vibrant virtuosity here that in little over three and half minutes brilliantly captures Swarbrick's 'raison d'etre'
Painstakingly researched, superbly conceptualized, brilliantly played and - but for the opening track - topped and tailed by Beryl on piano, this is an album full of warmth, feel, refection, love and above all musical inspiration. Given the adverse circumstances of its making and the planning that has undoubtedly gone into it, 'Raison d'Etre' is the kind of triumph that proudly flies the flag for all that's good in folk music and offers a timely re-assessment of the unique skills of Dave Swarbrick.
****
Review by Pete Feenstra
---
| | |
| --- | --- |
| | Print this page in printer-friendly format |
| | Tell a friend about this page |