Just witnessed your best live gig?.. send us a review!
SICK PUPPIES
London Barfly, 17 November 2010
Photos by Noel Buckley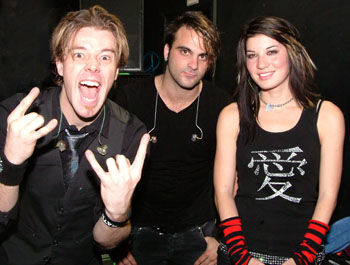 Over at Wembley Stadium tonight many football fans were sitting in the cold wet windy rain watching Capello's men getting French fried. Luckilly I had the hottest ticket tonight watching a band who may well be capable of filling that stadium themselves in a few years time.
Already a big hit down under and making a massive splash over the other side of the pond the Sick Puppies have so far remained a secret in the European market.

Originally from Sydney Australia, the band relocated to Los Angeles USA and haven't looked back since. Sick Puppies are making their debut performance in the UK tonight at the sold out Barfly playing to the media and many hardcore fans who have travelled from afar as USA, Japan and Scandinavia who are here to sing along to every loving word.
Taking their influences from Green Day, Rage Against The Machine and fellow Aussies Silverchair, this trio have the commercial edge of Nickelback and the heaviness of Nirvana.
The nucleus of the band is formed around former school buddies singer/guitarist Shimon Moore and bassist Emma Anzai. Completing and complimenting this tight unit is American drummer Mark Goodwin.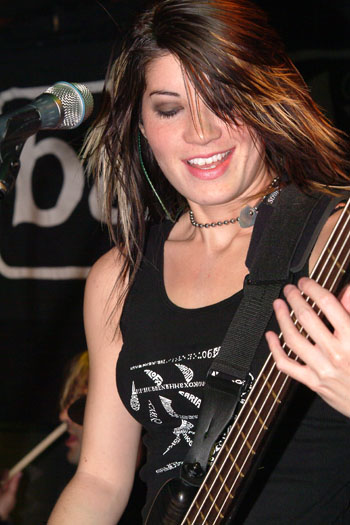 Shimon Moore has a zest for life proving there is life after grunge singing a positive message, talking to the Barfly at any given moment. Emma Anzai plays the bass as hot as she looks with some heavy chunky funky bass lines.
The set list is made up of songs that will be buzzing around your head this time next year. EMI are releasing the single 'All The Same' just before Christmas here in the UK, a much loved song that due to the Free Hugs Campaign has been viewed a staggering 65 million times on the youtube channel. (Yes, you did read that correctly.)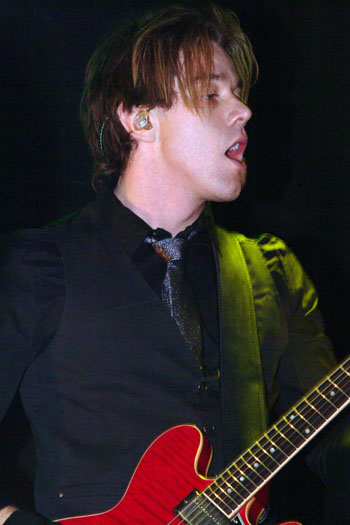 'Maybe' is sure is another big hit when it is released as a follow up, already a Top 40 radio hit in the States, there is no maybe about it. Anzai teases us with a perfected riff from RATM's 'Killing In The Name Of' before the band launch into 'Should've Known Better' before getting even heavier with the Nirvana breedish sounds of 'You're Going Down'.
The gig flew by, and - in years to come - this was one of those gigs where people will proudly say ''I was there''. You'll be sick as a dog if you don't take note of this great band right now. Catch them on tour early next year in the small theatres whilst you can.
Sick Puppies are about to put some much needed nickels back in the EMI coffers. Welcome to their world because Sick Puppies are about to go global.

Set list: Street Fighter (War) / Cancer / Survive / My World / Odd One / All The Same / Riptide / Maybe / Say My Name / Should've Known Better / You're Going Down
Review and interview by Mark Taylor
Photos by Noel Buckley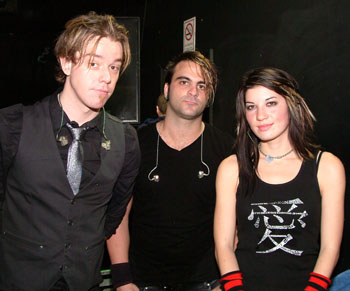 ---