Just witnessed your best live gig?.. send us a review!
ROCK AND BLUES FESTIVAL
Butlins, Skegness, 29-31 January 2010
Day 3: Sunday 31 January 2010
Photos by Noel Buckley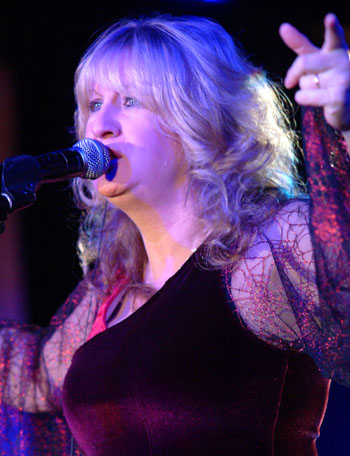 After enjoying a long Sunday morning lie in, the first act of the day I got out of bed for was Gwyn Ashton. This was his second performance this weekend, once again in the Jaks Bar. Gwyn Ashton performed an enjoyful acoustic set which was perfect for those hangover blues.
There was some action going on at the main Centre Stage, but many fellows and myself included decided to nip into one of the bars and watch the days big match of Manchester United out gunning the Arsenal, followed by a full on Sunday roast dinner. The only thing missing afterwards was my pipe and slippers.
In the evening over at the Centre Stage there were some quality acts including Roadhouse, Stan Webb's Chicken Shack, Nine Below Zero and rising young blues star Oli Brown, but as I've seen those artists before my attention was focused on the Reds stage ,where I would remain for the rest of the evening to watch a great diversity of rock acts.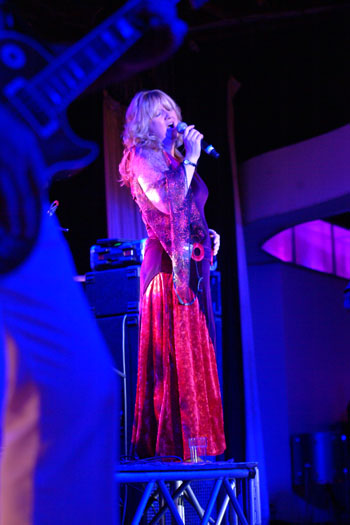 I never heard the music of Deborah Bonham before and just presumed she was an act living in the shadow of her brother John. How wrong was I? Deborah Bonham produced one the best performances of the weekend. Here was an act that really should be playing the big stages.
Bonham has a very strong powerful voice, backed by a great band who took her songs to another level. Playing songs from her last two albums 'Old Hyde' and 2008's 'Duchess' my interest didn't wane throughout, but it was on a new song 'I Need Love' that Deborah Bonham sang her heart out, putting all her emotion into this great heavy building ballad, and leaving this boy almost weeping.
For 'Old Hyde', the previous days sensation Chantel McGregor made an appearance to add some touches to the guitar solo at the end ending with an embrace from Bonham, which was a nice touch.
For the encore I noticed the guitarist strapping on a Gibson and I thought, hello what's coming next? With tssh, tssh, tssh der, der, tssh on the drums the band stormed into Led Zep's 'Rock 'N Roll', ending what was an excellent set.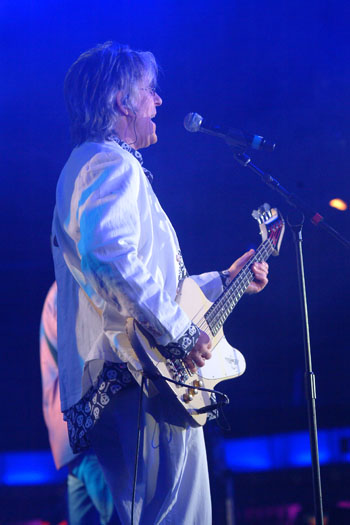 Martin Turner's Wishbone Ash are maybe confusing some people around the country as there is a Wishbone Ash fronted by Andy Powell, but fans of the Ash are lapping up both bands.
Recently bass player Turner and his band have been performing the number one LP 'Argus' but I was glad to see this time the set was a return to a classic Ash set.
'Ballad Of The Beacon' was a welcome addition, one of a few numbers from the underrated 'Wishbone Four' LP, as was 'Rock 'N Roll Widow' which featured shared vocal harmonies from guitarist Danny Wilson. The twin lead guitar sound was fulfilled by Ray Hatfield who does an amicable job.
'Phoenix' rises from the ashes in style and we still get four tracks from the classic 'Argus' LP. Martin Turner seemed to be enjoying himself pulling some great facial expressions during the encores of 'Living Proof' and the ballsy 'Jail Bait'.
A great set which I could've easily listened to another hour of...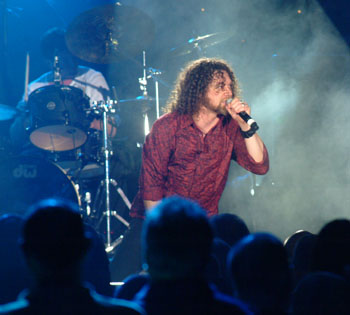 Having to perform after a classic act like that, I felt that the Tygers Of Pan Tang had their work cut out, but they soon got their claws stuck in. With the opening lines of ''1-2-3-4 Euthanasia OK'' from singer Jacopo Meille, the Tygers were out to destroy.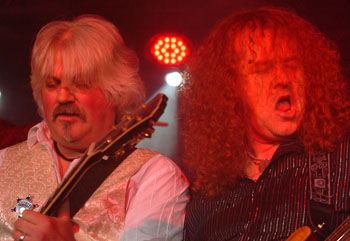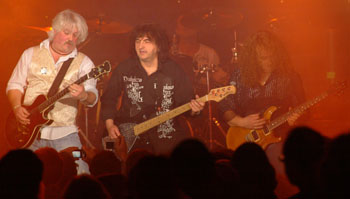 Only guitarist Robb Weir remains from the original line up, but the current band does the Tygers metal legend no shame. Jacopo Meille has a loud and clear voice tackling the Tygers back catalogue with aplomb. Guitarist Dean Robertson clearly enjoying every moment of being up onstage.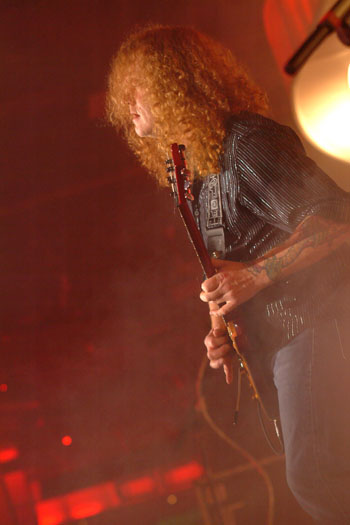 Only 'Live For The Day' from the new release 'Animal Instinct' was performed and I wished they had played a couple more, but 'Slave To Freedom' from the debut got my head banging for the first time today. This was a heavy set and the Tygers scratched a few faces tonight.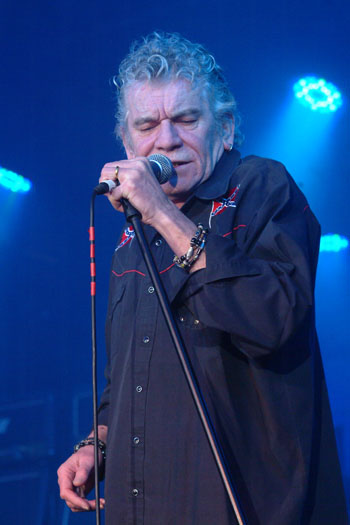 With the time gone way past midnight Nazareth were the perfect band to finish off this great weekend. Having seen the band a couple of times before in small London clubs, I couldn't help feeling that a far bigger stage with great lighting is where the band belong.
A highly professional set that was packed with hits. The gravel voice of Dan McCafferty rings through your ears immediately on the first number 'Telegram'. After that I couldn't help myself from jiving to a set that would've given the Rolling Stones a run for their money.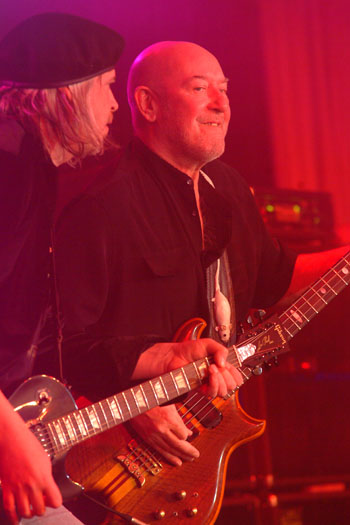 Massive seventies hits such as 'This Flight Tonight', Bad Bad Boy' and 'Broken Down Angel' drew gasps from some of the crowd who had forgotten that these were Nazareth hits.
'Hair Of The Dog' sounds a lot heavier and gritty than the Guns 'N Roses cover and 'Love Hurts' had me in an embraced dance with a complete stranger.
By now it was gone two in the morning and we met up with a wobbly lone Stray Del Bromham who was staying in our chalet for the night and who kept us up until five with many rock 'n roll tales. The man should write a book. With the JD bottle empty it was time for a few hours sleep.
Great accommodation, great food, great people, great music, what more can I say about this weekend?
Review by Mark Taylor
Photos by Noel Buckley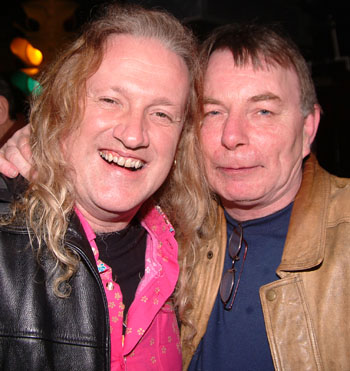 Mark and Noel made the FM launch party on February 7 so no permanent damage has been done.
---