Just witnessed your best live gig?.. send us a review!
LEAF HOUND/TYGERS OF PAN TANG
The Underworld, Camden, London
17 September 2010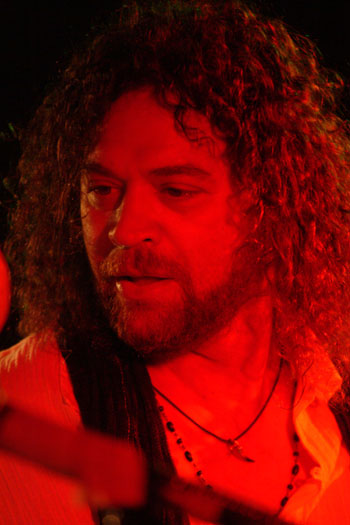 Two of the UK's enduring but cult rock legends shared the stage at the Underworld, although it was a shame there were no more than about 150 people there on a Friday night.
From their days as the nearly men of the New Wave of British Heavy Metal, only silver-haired guitarist Robb Weir remains in the Tygers of Pan Tang line up. However, the current outfit is the longest serving in the band's history and it showed with a tight, enthusiastic performance and synchronised stage moves.
Robb's riffs on the likes of Raised on Rock and Slave to Freedom are simple but timeless, and from time to time he came together to deliver twin leads with lead guitarist Dean Robertson.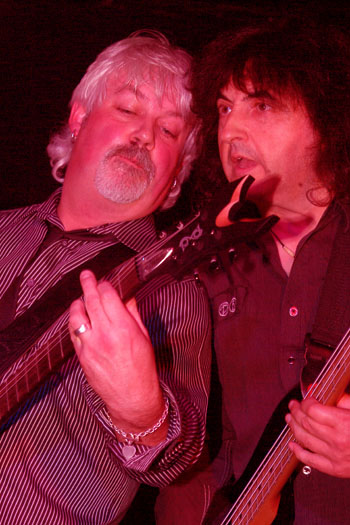 It was great to hear songs I'd long consigned to the memory bank like Rock n Roll Man and Don't Stop By, plus the odd newie such as Hot Blooded which had an AC/DC feel with a chorus not unlike UFO's Rock Bottom.
Italian singer Jacopo Meille is a great frontman with the looks of a seventies rock star, and has a fine set of pipes - though his vocal delivery on many of the songs to me was substantially different to the originals.
A health warning for the minority who, like me, got into them during their commercial period around 'The Cage' album - that era is completely overlooked, not even Love Potion No 9 getting played.
However, their humour and sheer enjoyment transported itself to the audience (and not only a crazed formation team of headbangers and moshers at the front!) and other than Saxon, there is probably no-one better around at maintaining the spirit of the NWOBHM.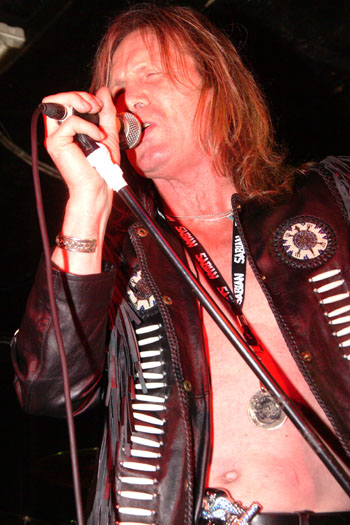 After a very short interval, Leaf Hound were introduced by Darius Drewe Shimon, the former Underworld promoter who was instrumental in bringing original singer Pete French into contact with a younger group of musicians who could continue the legacy. Indeed it was a night for nostalgia as Pete reminded the crowd it was at the same venue in 2004 that they played their first gig supporting Nazareth.
The sound was crisp and clear by Underworld standards as they opened with a couple of 'new' songs, as Pete called them, in 105 Degrees and Overtime, even though the 'Unleashed' album is now over three years old.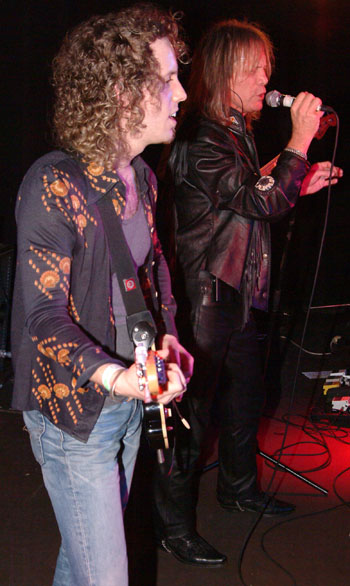 The Man with the Moon in Him and Stop, Look and Listen showed off the marvellously fluid and soulful guitar tomes of left handed guitarist Luke Rayner, while fans of the legendary 1970 Growers of Mushroom album would have been delighted by a new arrangement of Sad Road to the Sea, which tested the virtuoso rhythm section of Ed Pearson and Jimmy Rowland.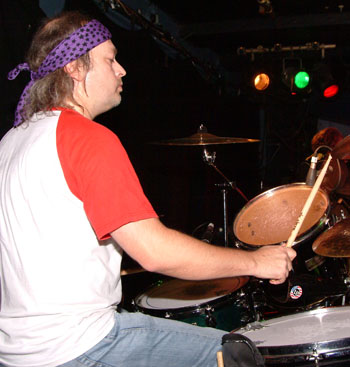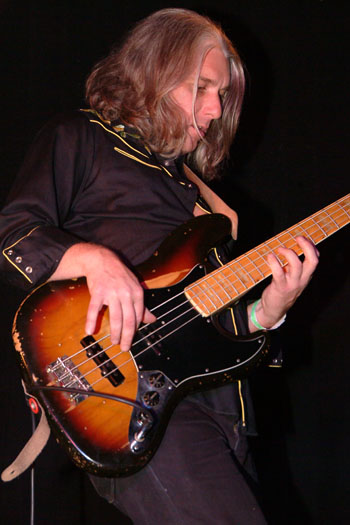 Indeed one of the strengths of Leaf Hound is the way they can switch between relatively straight ahead tunes like Too Many Rock n roll Times (a signature tune for GRTR!'s intrepid Mark Taylor and Noel Buckley?) to longer, almost progressive jams such as their reworking of Atomic Rooster's Breakthrough, or the out and out heaviness of a song like Freelance Fiend, with a massive riff Iommi or Page would have been proud to write.
Looking the classic rocker in his ringed jacket, Pete was on great vocal form - helped by the soundman responding to a crowd request midway through to turn up the vocal mike, though it had sounded alright to me. Indeed of the many Leaf Hound shows I have seen, the whole band excelled themselves on this occasion.
The name connection may be a coincidence, but the 'Hound' and the Tygers provided the best double bill of Animal Magic since the heyday of Johnny Morris and Terry Nutkins.
Setlists:
Tygers of Pan Tang:
Euthanasia/Raised on Rock/Live for the Day/Suzie Smiled/Hot Blooded/Slave to Freedom/Never Satisfied/Rock and Roll Man/Take it/Don't stop By/Hellbound/Gangland
Leaf Hound:
105 degrees/Overtime/Drowned my Life in Fear/ Stop Look and Listen/ Man with the Moon in Him/ Sad Road to the Sea/Too Many Rock n Roll Times/Freelance Fiend/ Breakthrough /Growers of Mushroom. Encore: Stray



Review by Andy Nathan
Photos by Noel Buckley
Very 'heavy, very 'umble: Mick Box meets the bands
---