Just witnessed your best live gig?.. send us a review!
KATATONIA, Relentless Garage, London
11 March 2010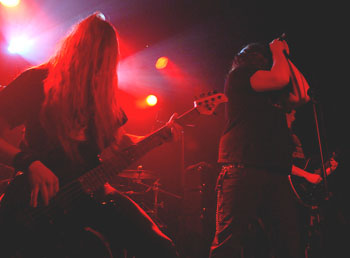 When Katatonia first hit the stage at 21:25, the venue was completely packed and the crowd was quite varied, consisting of both London City workers and guys with Entombed T-shirts.
Well, those who say that music can unite people were proved right this night, as everybody in the venue seemed to be equally mesmerised by the band's outstanding performance!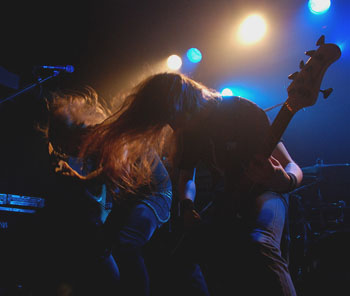 My main concern was whether the replacements for the Norrman brothers, namely Per Eriksson (guitars) and Niklas Sandin (bass), would manage to perform the band's old and new material in at least a satisfactory manner, however, any doubts I might have had were totally erased the moment the first tunes of the now classic Forsaker filled the room.
The band is on tour for the promotion of their 2009 release Night Is The New Day, hence their decision to include six of the compositions on their set list. Did people seem to mind that? Not at all! Compositions such as Onward Into Battle, Idle Blood and Day & Then The Shade all met with a great response, but the same can be said about My Twin, Rusted and In The White - all belonging to the band's 2006 opus The Great Cold Distance.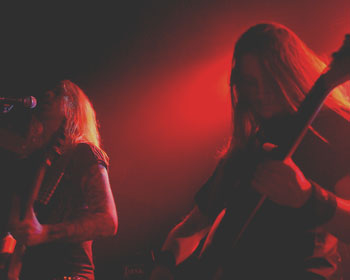 The 'oldest' composition on offer was Saw You Drown, something that was totally expected, and more emphasis was given to the band's ground breaking 2003 album Viva Emptiness through songs like Complicity, Omerta and the ever amazing Ghost Of The Sun.
Jonas Renkse was in a really good mood, constantly thanking the crowd for their support and promising more and greater things to come from the Stockholm-based outfit in the near future, whereas Anders Nystrom spent all his energy either urging the crowd to participate in the proceedings or by head banging with impressive ferocity.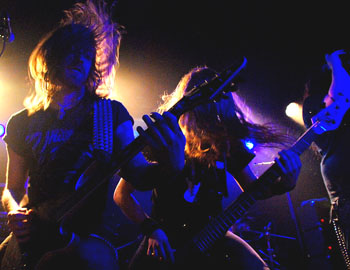 The band left the stage after a very impressive and intimate performance, only to return a minute later with the purpose of finishing us off through the beautiful melodies and heavy riffs of Dispossession and Leaders - the latter being a composition that I was really looking forward to listen to.

We knew that Katatonia were an amazing band long before they graced us with their presence on stage during this cold and moody Thursday evening.
What the Stockholm-based outfit proved that night, however, was that they are strong enough and capable of producing the goods under the most difficult of circumstances!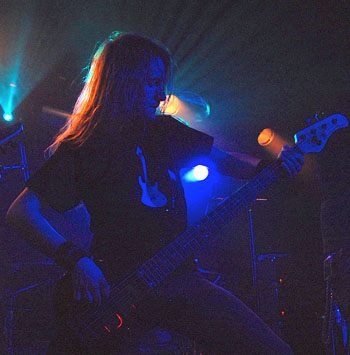 I really hope that the band will manage to build up a solid line up soon, hopefully by making Per Eriksson (guitars) and Niklas Sandin (bass) permanent members, as these five guys were on fire tonight!
Ladies and Gents, let us hope that the future of this band is as promising as its present, as I really cannot wait to see them again on stage, performing more such oneiric material! A great show indeed!

Set List
Forsaker/ Liberation/ My Twin/ Onward Into Battle/ Complicity/ The Longest Year/ Omerta / Teargas / Saw You Drown / Idle Blood / Ghost Of The Sun / Evidence / Rusted / Day & Then The Shade / In The White / For My Demons - Encore: Dispossession / Leaders

Review by John Stefanis
Photos © Moonshayde Photography
---
---