Just witnessed your best live gig?.. send us a review!
KARNIVOOL, Relentless Garage, London
15 March 2010
Photos by Noel Buckley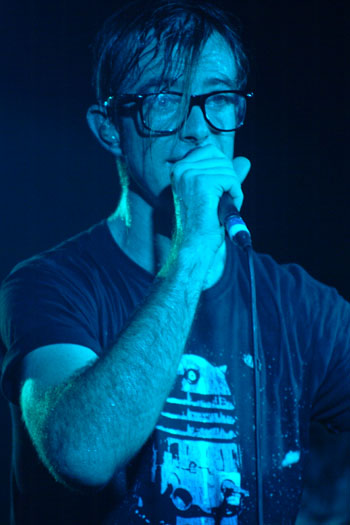 Australia has given us some of the finest hard rock boogie bands over the years, AC/DC, Rose Tattoo and more recently Airbourne. They are also guilty of giving us the squeaky clean Kylie Minogue.
However the jewel in the crown has to be new prog rock senstations Karnivool, a band who have released two full length albums. 'Themata' in 2005 and the recent 'Sound Awake' released last year to critical acclaim.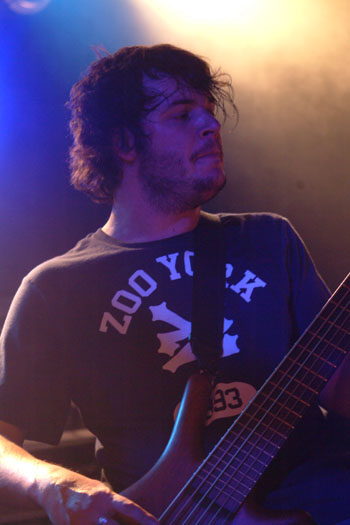 It's the second time the band have played in the capital in recent months having played the Electric Ballroom in Camden only last October. Tonight headlining the Relentless Garage, it's fair to say there is a large Australian community watching their heroes in a much smaller venue than they would in their homeland.
The anticipation ends when the band come on stage to play the first two opening numbers from 'Sound Awake', namely 'Simple Boy' and 'Goliath'. The rhythm section is tighter than a Jewish bankers wallet with some heavy solid bass from Jon Stockman.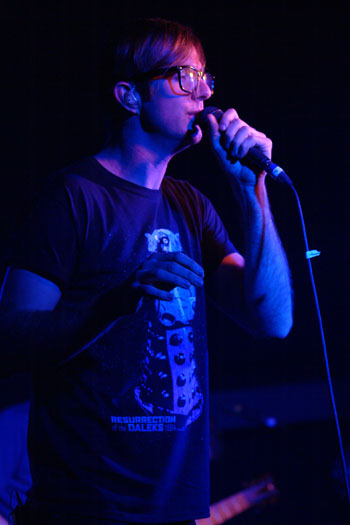 Singer Ian Kenny was doing the robotic movements of Peter Crouch after scoring at Wembley and he also has the geekiness of Thomas Dolby and Jarvis Cocker.
If the BBC decided to remake 'Dalek Invasion Of Earth' then Karnivool would provide the perfect soundtrack with some of their biting riffs and Kenny would provide the T-Shirt.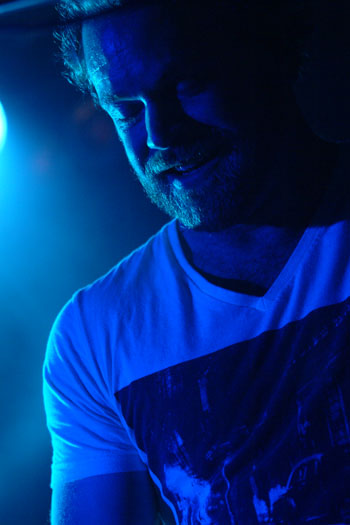 The singles 'Set Fire To The Hive' and 'All I Know' made us sound awake and wide awake getting the crowd to sing along with Kenny.
Everyone down the front knowing all the words to these great songs. 'New Day' also got more audience participation and must surely be the next single.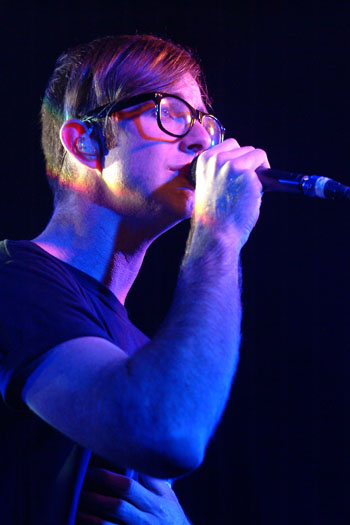 Ending with the epic 'Change' this really was a gig to savour. If you're a lover of Rush, Radiohead or Muse then Karnivool must be added to your collection at once. A fantastic gig from the Karnivool of lost prog souls.

Set List: Simple Boy / Goliath / Cote / Set Fire To The Hive / All I Know / Deadman / Fear Of The Sky / New Day / Roquefort / Themata / Change

Review by Mark Taylor
Photos by Nick Buckley
---