Just witnessed your best live gig?.. send us a review!
JOE BONAMASSA Manchester Apollo
15 October 2010
Photos by Lee Millward/GRTR!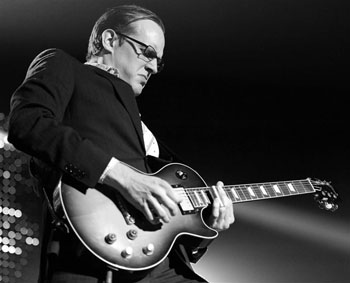 2009 was a great year for Bonamassa capped by an Albert Hall gig with his idol Eric Clapton but this year might even be bigger career-wise; a duet on 'Black Rock' with his hero B.B. King and the launch of Black Country Communion. Joe might even be forgiven for being less solo career focused at the moment, so these UK dates were an opportunity for some re-evaluation.
This was yet another blues rock masterclass but this time topped up with the excellent material from 'Black Rock'. The highlights, though, were some of those previous magical moments, 'Sloe Gin' and 'The Great Flood' came over well , as did 'Happier Times' and a 10 minute-plus acoustic 'Woke Up Dreaming'.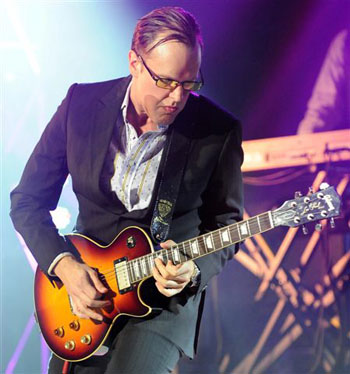 Bonamassa's deft hand with cover versions was also evident tonight as he opened with 'Cradle Rock', a Rory Gallagher song from Joe's debut album in 2000.
Bonamassa has consolidated his considerable success and not least in the UK from where he derives many of his influences. This show, with LED backdrop and a booted and suited guitar hero, moved things up a notch from when I last saw him in a smaller venue in 2008. (Although in fairness he was in a smart suit previously).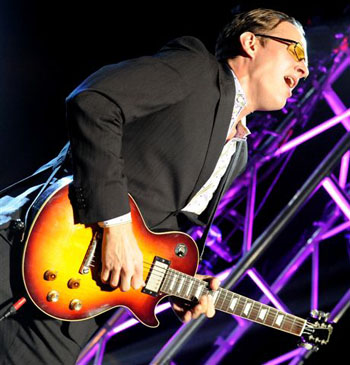 No, the solo career is still well and truly on track and for those who may debate Bonamassa's rock guitar credentials in the context of his supergroup diversion, there is no doubting his position now at the vanguard of blues rock.
Looking round here tonight, there was a healthier number of younger faces in the audience and if a younger generation discovers Free and Led Zeppelin via a 33-year old New Yorker, that can only be good too.
Review by David Randall
Photos by Lee Millward/GRTR!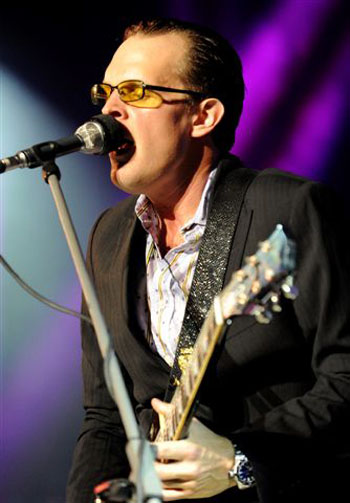 ---
Album review and video interview
---