THE GRACIOUS FEW The Gracious Few
earMusic 0206036ERE (2010)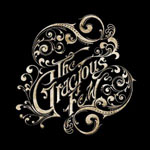 No question, the late sixties / early seventies was the age of 'classic rock'. And there's something of resurgence at present - from the joy of now elder statesman Robert Plant, to John Paul Jones becoming a crooked vulture, and Glenn Hughes retracing his black country footsteps. All of a sudden, super groups are the vogue.
But while neither of the post grunge bands that have seeded The Gracious Few - LIVE and Candlebox - are household names in the UK, back home they've both had major success. California based LIVE, have sold over 20 million albums worldwide and had a string of hit albums and singles in the nineties, while Seattle-based Candlebox scored platinum and gold selling albums in the same decade.
Marketed as 'American rock at its best' The Gracious Few turns out to be a two headed beast - part late sixties/early seventies blues rockers, and part something altogether more contemporary.
The three opening tracks, which include the debut single Honest Man, take the early Zep catalogue, shake out anything remotely not rock 'n' roll, put what's left in a blender and turn the controls to eleven. OK the drums may not have the sheer power of Bonham, but all the patterns are there. The crunchy guitar work may not quite be Page, but all the chops are there, and the vocals conform to the Plant's blueprint.
Frankly, it's just the sort of thing we might have hoped for from a Zep reunion. Although we all know you sadly can't turn back the hands of time in that way.
But after such an explosive start to the album something strange happens. The Gracious Few roll over and show us their soft underbelly. Whereas with Zeppelin it was an affiliation with folk, The Gracious Few's alter ego is something far more mainstream. Something more in the style of, say Maroon Five.
It's a combination that I can't recall ever hearing before. But it's a clever move and one that works well. It makes the band attractive to male rockers, and potentially, to their girlfriends. Not to mention being radio friendly.
So American rock at its best? It's hard to see that The Gracious Few aren't going to be massive 'back home'. Over here, it's hard to tell. But if they do go stratospheric Stateside, then as they say 'when America sneezes ...'
****
Review by Pete Whalley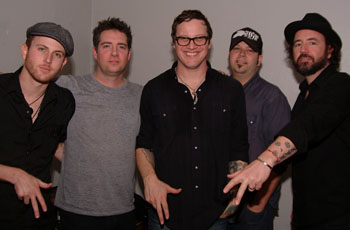 Photo: Noel Buckley/GRTR!
---
| | |
| --- | --- |
| | Print this page in printer-friendly format |
| | Tell a friend about this page |