Just witnessed your best live gig?.. send us a review!
FM, O2 Islington Academy
1 December 2010
What a difference a few months make. In July, FM played the Islington Academy on the hottest day of the year, but now they returned to a snowy London with much of the South-East of England cut off. In the circumstances it was hardly surprising the venue was this time only around half full for an excellent three band bill.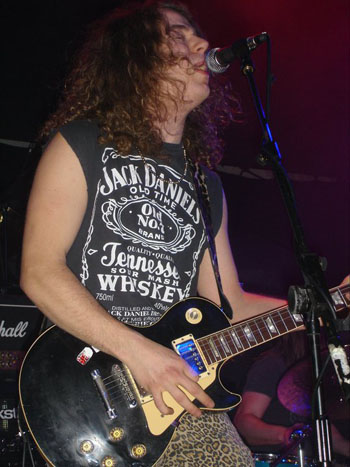 My fellow South-West London residents Four Wheel Drive opened proceedings with their brand of youthful, high octane, degenerate rock n roll. Songs like opener White Lines and Home of Rock n Roll combine the rock n roll riffery of an AC/DC or Airbourne with Stonesy swagger, with the vocals of beanpole bassist Jamie Lailey having a Jaggeresque tinge to them.
Under their mounds of curly hair, guitarists Ben Austwick and Paddy Achtelik combine seamlessly, swapping riffs interspersed with chunky solos and a fair lashing of slide guitar.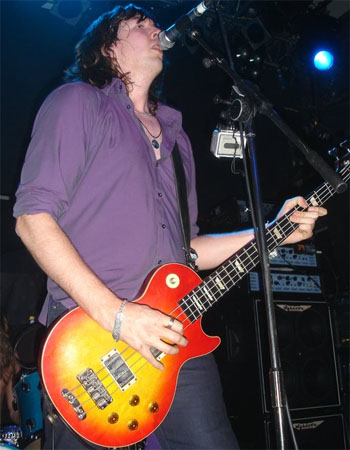 I'm a big fan of these rising stars, but it was a testing environment for them, coming on when the queue of early arrivals were still being let in and having to impress a crowd of fans reared on FM's slicker, polished style.
They had a fair few of their own fans, who booed when the early AC/DC influenced High Roller was announced as having to be the final number. Despite this musical mismatch, I'm sure it was a valuable experience for a band to watch in 2011.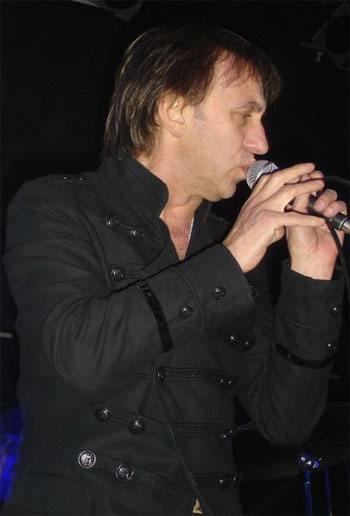 In the middle of the sandwich were Airrace, with a couple of line up changes since supporting Winger in the spring and guitarist Laurie Mansworth looking a new man with his bushy beard. It has been a pleasure to see them so many times in the last 18 months, 25 years after they split up with potential unfulfilled, but on this occasion they were totally undermined by sound problems - Laurie's guitar cut out during opener Caught in the Game, and the keyboards were first inaudible, then suddenly came through drowning out the sound.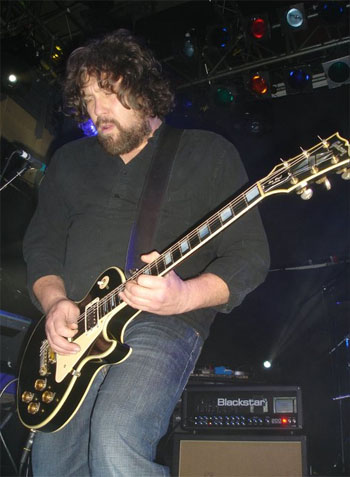 Singer Keith Murrell plugged away gamely as first album classics like Promise to Call, First One Over the Line and the usual 'epic' closer Brief Encounter were interspersed with some new songs from their forthcoming Frontiers Records release.
On the evidence of Call Me Anytime, You Better Believe it (featuring a riff reminiscent of Strong Arm of the Law and a crowd singalong) and Enough of Your Loving, this is likely to take a more straightforward hard rock direction than the pure AOR of their debut.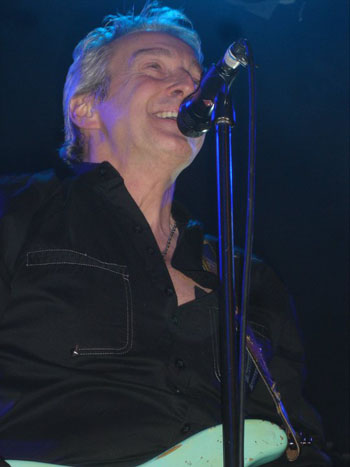 After a long wait but an excellent choice of more obscure melodic rock over the PA, FM came on stage 9:30. It has been a great 2010 for them with a splendid reunion album Metropolis, two tours, a Download appearance and even being playlisted by Radio 2 , and it is noticeable that the band are tighter than ever as a unit and seem to take a visible delight in playing together.

The set list was similar to the summer's gig here, old favourites like Face to Face, That Girl and Don't Stop accompanied by a sprinkling of Metropolis numbers, though oddly not new single Bring Back Yesterday.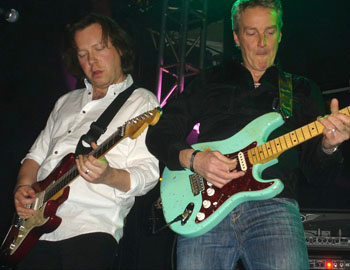 Highlights included the soulful Blood and Gasoline, showing off Jim Kirkpatrick's ability to solo with taste and feeling, a great version of Hard Day in Hell, both guitarists and guest sax player Carl Brunsdon trading solos, and my personal favourite Bad Luck which still should have been a hit back in 1989.
Steve Overland's singing was as exemplary as ever, but it should not be ignored he is also a tidy lead guitarist, and indeed the number of twin lead guitar breaks throughout suggests that Thin Lizzy fans unfamiliar with FM may be getting déjà vu when they see them as support to Lizzy next month.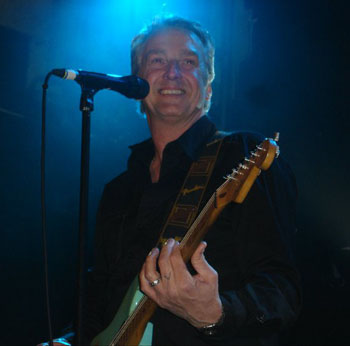 FM fans like myself who have been there from the very beginning were delighted by a four song encore including three 'Indiscreet' classics - Frozen Heart (recently in Planet Rock listeners all-time AOR Top 20), the returning Other Side of Midnight, complete with the trademark synchronised walk across the stage, and American Girls.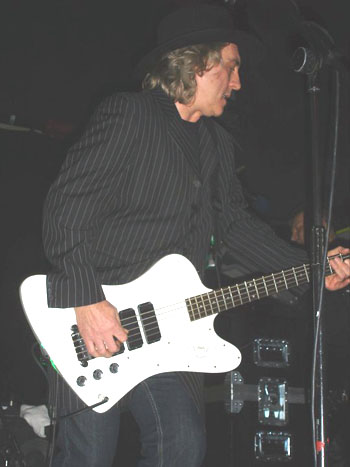 We had also been promised special guests, and statuesque Romeos Daughter singer Leigh Matty (and partner of bassist Merv Goldsworthy) joined them for a total a surprise, 'playing' Stevie Nicks in a cover of Stop Dragging my Heart Around, which was truly outstanding, with Jim and keyboardist Jem Davis really capturing that distinctive Heartbreakers groove.

Those of us who braved the weather enjoyed a night to warm the cockles of your heart, and even better the UK's top melodic rock band are already preparing material for a new album.


FM setlist:

Wildside/ Face to Face/ That Girl/ Don't Stop/ Only the Strong Survive/ Blood and Gasoline/ Hollow/ Metropolis (instrumental)/ Over You/ Hard Day in Hell/ Burning my Heart Down/ Bad Luck / I Heard it Through the Grapevine

Encores: Frozen Heart/ Other Side of Midnight/ Stop Draggin my Heart Around/ American Girls

Review and photos by
Andy Nathan
---