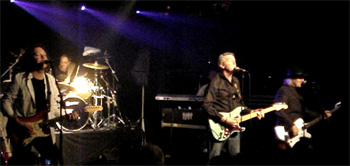 You could be forgiven for thinking that FM were completing a 30 day and not 3-day tour tonight. The opener, 'Wildside', sounded remarkably pedestrian and somehow lacked the urgency of the album version. Contrast that with the high energy encore and, in context, the band gradually - and thankfully - found its momentum.
It's been a good year for FM. A new album that successfully updated their sound whilst remaining faithful to their melodic rock template, a surprise appearance at Download, and some national radio airplay.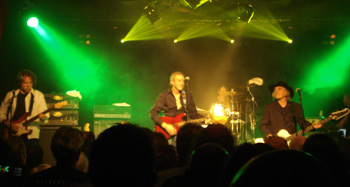 It is surprising that the band didn't play more of the excellent 'Metropolis' omitting - for example - the recent Radio 2 playlisted single. The setlist brought into juxtaposition the commercially less successful more soulful/bluesy stuff that they developed on the later (1990s) albums and the superb radio friendly rockers that they did so well back in their early years.
This contrast was evident in the encores of 'Frozen Heart', 'Bad Luck' and their update of 'I Heard It through The Grapevine'. The latter - one of the better versions you'll hear - emphasised that coursing through the genes of the great Steve Overland is a soul blood brother's DNA.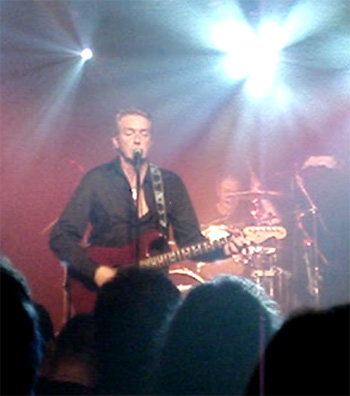 Maybe it was just the choice of material tonight that grated a little; it is clear that old-time fans will have their own particular favourites (and requests). 'Only The Strong Survive', 'Blood And Gasoline' and 'Closer To Heaven' are strong songs but veer towards fairly predictable American AOR which may well be the reason for the band's original demise. There were too many other bands on the block who could steal their thunder (including Thunder) but more especially with the benefit of better management and record label support.
With such a glorious back catalogue, FM could afford to be a little more edgy in their choice of material. 'Dangerous' even. And come to think of it: where the hell was that track?
To paraphrase one of the highlights tonight, it could now be 'All Or Nothing' again for FM.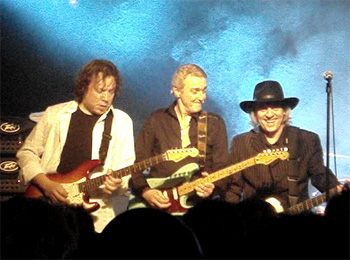 Of course, I'm a fan who came to FM late, half-remembering them as a solid support artist back in the late eighties but their appearance at this eighties rock mecca - the Tivoli - must have brought back many memories. It was here that I saw Magnum many times in their wilderness years in the early 1990s but by that time FM were already crunched.
Whilst gigs like this bring out the closet FM fans who dust off their sometime discarded picture discs and yellowed limited edition boxes, I wonder just how many of these hardcore still exist? This means that FM have the new challenge of converting a new generation of fans and at Download this year - in spite of the unearthly midday slot - they managed to do this.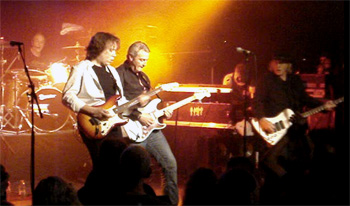 But risk taking is all part of the musical process. For me, this was a superbly executed professional show with some great songs and musicianship but it was the brief moments of frisson like Jim Kirkpatrick's guitar on 'Metropolis' and the excellent guitar harmonies on 'Over You' that pushed it above the perfunctory.
In that sense. 'Wildside' (by all accounts the curveball on 'Metropolis' that startled some old-timers but pleased us harder, darker rockers) would have been much better in that glorious encore, the band's head of steam - and the crowd - well and truly worked up by then.
Setlist: Wildside/ Face To Face/ That Girl /Don't Stop/ Only The Strong Survive / Blood & Gasoline/Hollow Metropolis/ Over You/Flamingo Road/Closer To Heaven/All Or Nothing/ Other Side Of Midnight/Burning My Heart Down/American Girls
Encores: Frozen Heart/Bad Luck/I Heard It Through The Grapevine

Review by David Randall
---