Just witnessed your best live gig?.. send us a review!
DAN REED/4Bitten, Moho Live, Manchester
31 May 2010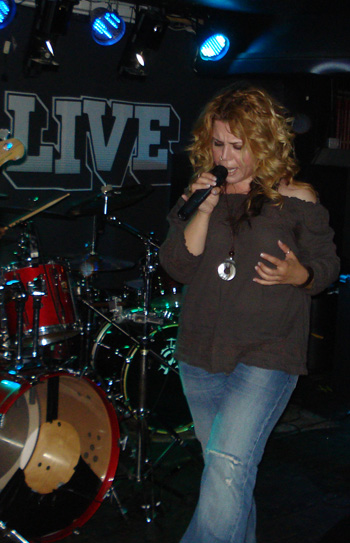 The last time we saw 4Bitten they were supporting Dan Reed but playing - like Dan - an acoustic set.

It was immediately apparent that this Greek band had something special, not least strong material. A throw-away quote on their poster comparing them to The Answer and Black Stone Cherry is somewhat misleading. They are actually more subtle than that, and their debut CD - 'No More Lies' - is well worth investigating.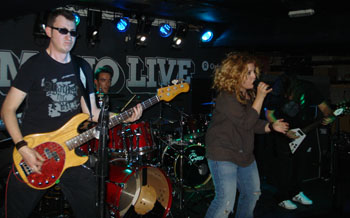 American-Greek front-person Fofi packs a fair vocal punch and last time paid tribute to one of her major influences Janis Joplin. This time, there was the band's rendition of Pat Benatar's 'Heartbreaker', and Benatar is not a bad reference point for what is basically ballsy, funky and at times metallic rock courtesy of guitarist George Maroulis. The band play a few dates in their own right in June and the Manchester SOS Festival in July when they should make a few more converts.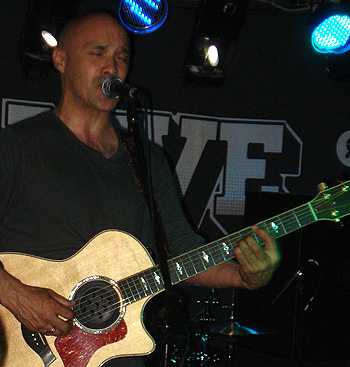 When I spoke with Dan Reed when he toured in April 2009 it was evident that the acoustic approach was experimental, a toe in the water if you like, and that he was gearing up to a more electric set with band later that year. There was, though, the revelation that his core Dan Reed Network songs really lent themselves to the pared-back acoustic treatment.

And this time, with electric band in tow, he further confirmed the strength of those songs. Starting with 'Cruise Together' it was so slowed down and slinky it took you somewhat unawares before you registered its origins on the classic 'Slam' album of 1989.

And of course this was further repeated with 'Rainbow Child' and 'I'm So Sorry'. Both these songs gave guitarist Rob Daiker the chance to stretch out on the solo (Rob had earlier entertained us with a short interlude of his own brand of superior singer songwriter pop rock).
There was also a quite stunning version of 'Holy Diver' by way of tribute to the late great Ronnie James. Frankly anyone's songbook would be safe in Dan Reed's hands, not least his own.
But, really, this tour was a chance to showcase the new album 'Coming Up For Air' and the more uptempo songs brought to mind Bruce Hornsby in 'The Way It Is' mode, such as the title track and 'Brave New World'.

It seems that Dan has mellowed with age and there is a serenity and humility about his performance that probably comes from great success mixed with great excess, and then extended recess.

Chilled and laid back is the groove, songs made for couples in love who lap up every nuance, such as in 'She's Not You' and 'Long Way To Go' from the overlooked third Network album 'Heat'. For those, like myself, who recall a slightly more funky and metallic Dan this is all something of a culture shock although a pleasant culture shock it has to be said.
But sadly, even with his electric band in tow, it seems the only way now to hear a full-on live version of the classic 'Tiger In A Dress' is to dig out the coloured vinyl 12 inch version of 'Lover'.
Review and photos by David Randall
---