CRAIG McDONALD Pies,Pasties & Rock N Roll (2010)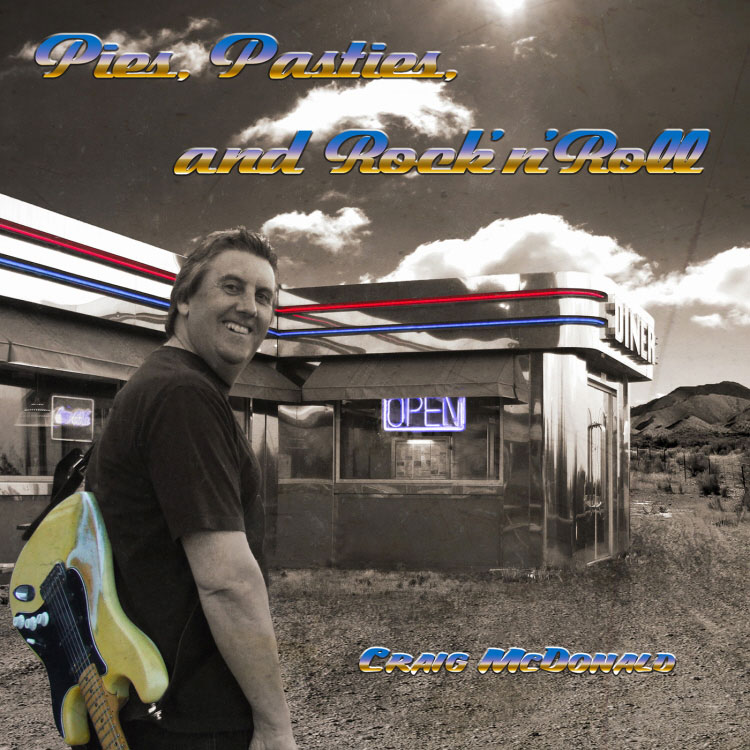 Craig McDonald is a product of the New Wave of British Heavy Metal which brought bands like Iron Maiden, Saxon and Def Leppard to the fore. Pies Pasties and Rock n Roll says something of the journey that has since been traversed.
McDonald's band Sinner were often to found on the bill with the likes of Witchfynde who, while not setting the men in suits in raptures with any TOTP hit singles, were very much part of the rebirth of heavy rock in the UK.
Comparisons are inevitable and I cannot help to make one with another Liverpool act, Marseille whose new album also arrived on my doormat this week. No pretence. Party metal judging by the riff roaring opener 'Rock for You,' in the fine traditions of Blue Oyster Cult's 'RU Ready to Rock. '
'Don't wanna preach just wanna a good time
If I can make you smile that'll suit me fine'
Song 2, 'Night Ride' is another piece of 'in your face' rock n' blues of the biker kind, but there's nowt wrong with that either.
Structurally 'Heard it All Before' is my favourite and there is a hint of personal angst in 'Give it All Up (Musician's Blues)' which can arguably speak for 99% of us who have been there .
In the last track 'The Few,' we have the catchiest hook and yet the deepest lyrics of the 12 tracks on offer. It deals with the ongoing cycle of war. 'The Few' provides the subject of the album's promo and a well selected song to showcase what lies within.
Craig's voice is a definitely that of a guitarist who can sing as opposed to the other way round. And occasionally the strong hooks in songs like 'The Key' and the musing 'Day to Day' might well have benefited from harmonies. But then again this is a power trio and not a melodic or prog rock effort so such criticisms could be deemed futile, except that harmonies might have accentuated the strengths of the arrangements.
In 'Rock n Roll (it's in my blood)' Mr McDonald is clear about his influences:
'I like music where guitars scream
And volume is way up loud.
I like shows where things explode.
I admit it I'm not proud'
Guitar style reminds me very much of classic Blackmore with shades of a sober Ace Frehley. Day to Day shows off McDonald's mastery of the Strat most of all. And yet to spoil my convenient categorisation 'Home of the Devil' is very much from the Iommi school of dark riffs and wah wah solos.
This is an honest and personal guitarist's album with some interesting twists and no unnecessary frills. Dare I say the proof of the pudding is in the eating?
****
Review by Keith Thompson
---
| | |
| --- | --- |
| | Print this page in printer-friendly format |
| | Tell a friend about this page |