CHRIS LANEY Only Come Out At Night Metal Heaven (2010)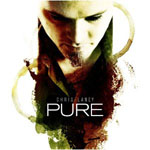 New album 'Only Come Out At Night' from Chris Laney is a big sounding rock album. Refreshingly catchy and packed with solid riffs, big choruses and harmonies the album harks back to the Ď80ís. Then there is the stellar cast of musicians that Laney has recruited to work on the album- performances from Ian Haugland (Europe), Conny Bloom (Electric Boys/Hanoi Rocks) and Brian Robertson (Thin Lizzy/Motorhead), amongst others, and Kissí Bruce Kulick helping out in the songwriting department, it is no surprise the album sounds as good as it does.
As a producer, Chris Laney has worked with artists such as Europe, Crazy Lixx and Candlemass, and has already collected 2 Swedish Grammy awards. However, it wasnít until 2009 that he released debut album 'Pure' and with the release of this new album Laney has many plans in store for 2010.
'Only Come Out At Night' was produced by Lennart Ostlund who has worked with the likes of ABBA and The Rolling Stones during his time at the infamous Polar Studios. Highlights amongst the albumís 11 tracks include 'Rockstar', 'B4 Itís 2 Late'- which will appeal to Bon Jovi fans yearning for a return to the late Ď80ís sound of the band, 'One Kiss Tonight', 'Playing With Fire' and 'Crush'. To be honest, there is not a weak track on the album and if you like one song you are going to like the whole album.
There will no doubt be some live dates to coincide with the release of 'Only Come Out At Night', hopefully the band will make it to the UK.
*****
Review by Nikk Gunns
---
| | |
| --- | --- |
| | Print this page in printer-friendly format |
| | Tell a friend about this page |