THE WILDHEARTS Chutzpah! (2009)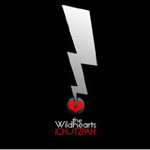 The Wildhearts are back with their latest offering and as usual main man Ginger has a whole host of new treats for us to enjoy. Every Wildhearts album has an instant classic like 'Vanilla Radio' or 'TV Tan' and this album serves up 'The Jackson Whites', a cracking three minute sucker punch with a hook so big it could land a whale. In an ideal world Radio One would be blasting this one out daily... 'You Are Proof That All Women Are Not Insane' is Enuff Z Nuff meets Cheap Trick but with that distinctive Ginger lyrical twist.
Like the last couple of Wildhearts albums their more metal side is still to the fore, check out 'Tim Smith' which would put some extreme metal bands to shame for the riffing and tighter than a gnatt's chuff rhythm section.
The title track closes the album and don't be fooled by the electro dance intro as this one throws in all the good bits about this band and mixes it all up in six minutes of aural splendour.
This is their best album for many a year as it harks back more to their Cheap Trick/melodic side whilst still throwing in a few metal songs to keep the album varied nicely. If you don't have an album by this band then why not? Buy or die as Kerrang! used to say when it was a readable magazine.
****½
Review by Jason Ritchie
---
| | |
| --- | --- |
| | Print this page in printer-friendly format |
| | Tell a friend about this page |
***** Out of this world | **** Pretty damn fine |
*** OK, approach with caution unless you are a fan |
** Instant bargain bin fodder | * Ugly. Just ugly
get ready to rock is a division of hotdigitsnewmedia group