Just witnessed your best live gig?.. send us a review!
TYGERS OF PAN TANG
Bridgehouse II, London 22 October 2009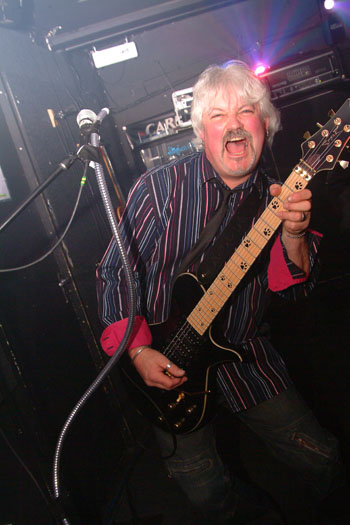 Photo by Noel Buckley
The Tygers Of Pan Tang were at the forefront of the NWOBHM movement back in the early eighties. After four successful hit albums the band disintegrated only to emerge a few years later with an ever increasing number of members to pass through the ranks.
Fast forward to 2009 the Tygers are still going strong after original guitarist Robb Weir has assembled a band that look set to be the steadiest line up ever in the history of the band. Last year they released 'Animal Instinct' which was praised by critics. Even respected journalist Geoff Barton rated the album far greater than those new releases of Def Leppard and Whitesnake. High plaudits indeed.
The band are in town to play a low key gig as a warm up before getting ferried off for the Heavy Metal Maniacs Festival in Holland. I was a big fan of the band in the glory years but was too young to witness them live.
I've seen this line up perform a couple of times before, once supporting Waysted and again at the Hard Rock Hell Festival and wasn't completely bowled over, but I was knocked for six by this performance.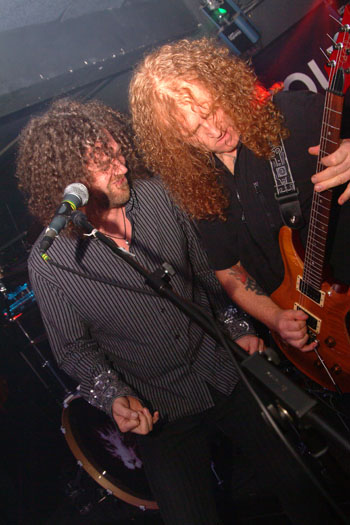 Photo by Noel Buckley
Robb Weir's greatest find has to be in singer Jacopo Meille. An Italian from Florence who was a member of Mantra. Not only has he a similar voice to former Tyger singer Jon Deverill but also tackled the material originally sang by Jess Cox from the debut album with aplomb stamping his own identity on the songs and making them his own.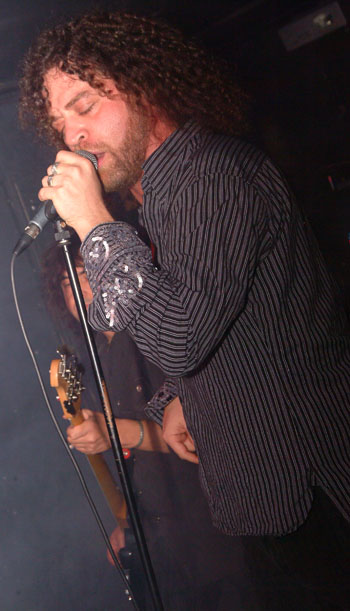 Photos by Noel Buckley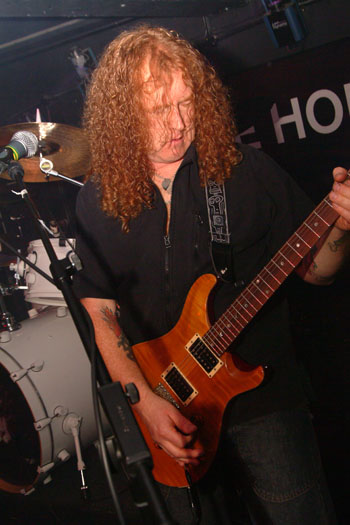 Newer songs like 'Don't Say Rock N' Roll's Gonna Die' and 'Live For The Day' are melodic and memorable. 'Slave To Freedom' from the debut is a classic with Weir and Dean Robertson trading licks. I was mighty surprised to hear 'Never Satisfied' from 'Crazy Nights in the set with it's crunching riff building into a fast chorus.
Being a low key gig there was a lot of camaraderie between singer Meille and the punters especially the ladies in the house. He got us all to join in and sing along to 'Rock N' Roll Man'.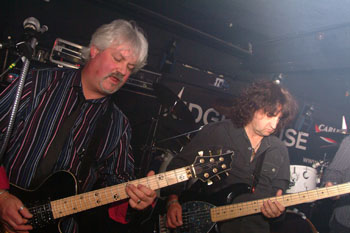 Photo by Noel Buckley
For the encores we were taken back to the debut EP 'Don't Touch Me There' a song the band hadn't performed in a long time before ending with the Leiber/Stoller hit single for the band 'Love Potion No.9'
Before the gig the Tygers manager told me they were doing a warm up gig because he wanted the band to be on fire for the date in Holland two days later. If they performed like they did tonight they should've gone down a storm.
Those let out of the cage to prowl the streets of Canning Town tonight were treated to a spellbounding gig by the Tygers. They certainly got my roar of approval.

Set list :Euthanasia / Raised On Rock / Don't Say Rock N' Roll's Gonna Die / Take It / Suzie Smiled / Hot Blooded / Slave To Freedom / Never Satisfied / Rock N' Roll Man / Hellbound / Live For The Day / Gangland...encores Don't Touch Me There / Love Potion No.9

Review by Mark Taylor
Photos by Noel Buckley
---