Just witnessed your best live gig?.. send us a review!
TROUBLE
Camden Underworld, London 14 October 2009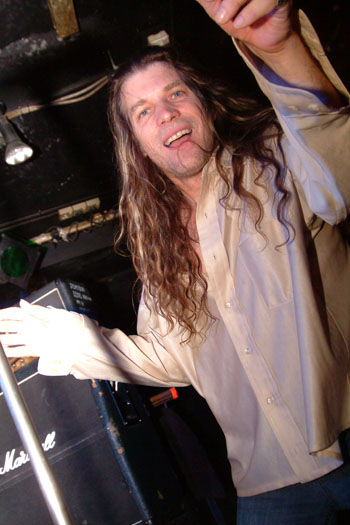 Like many other people, I had big reservations when it was announced that Warrior Soul's Kory Clarke was to replace the departed vocalist Eric Wagner in Trouble. Would the gravel voice of Clarke suit the doom masters of Trouble or would it call for the end of their days?
There was more trouble brewing when original support act Pentagram pulled out only for their replacements Nebula to pull the same trick. However a healthy turn out tonight were to witness a surprisingly good gig.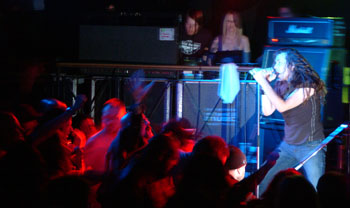 The last time i saw Trouble was a couple of years back with a stoned looking Wagner at the helm at the Scala with a truly dreadful muddy sound. Before that was way back in 1992 promoting 'Manic Frustation' here at the Underworld where a certain Mr Ulrich and Mr Newsted was in the audience. With Kory Clarke playing here earlier in the year with his own Warrior Soul maybe both parties felt they were on home territory tonight.
Opening up with a cover of the Lucifers Friend track 'Ride The Sky' was a bold move, but sadly for me ,there was no French horns. (Check out the great clip of the original on www.youtube.com).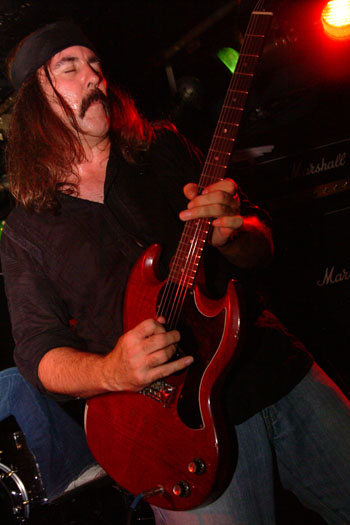 Playing tracks from their whole catologue, it was taking me a little while to adjust to Clarke being the new frontman, but it was two new numbers that turned things around for me. 'Troublemaker' and 'Hunters Of Doom' did exactly what it says on the tin. Some great new riffs from founding guitarists Rick Wartell and Bruce Franklin.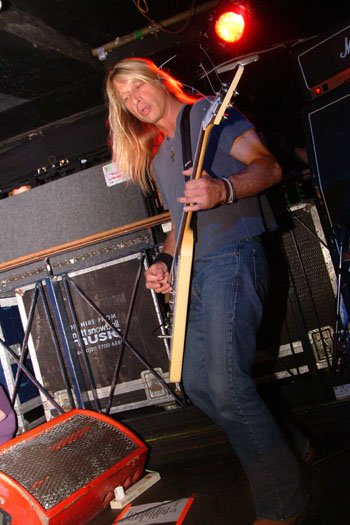 From then on the gig got better and better and with doomy riffs pumping through us heads were starting to shake. With Kory commanding the microphone between songs firmly establishing himself with the band.
Songs from the self titled 'Trouble' LP like 'Psychotic Reaction' and 'End Of My Daze' went down a storm, ending the night with 'R.I.P'.
Not everyone accepts Kory Clarke to be the perfect frontman for Trouble, but this warrior did a soulful performance tonight. The telling time will come with the release of the next studio album. A good night out.

Set list : Ride The Sky / The Sleeper / The Eye / Assasin / Come Touch The Sky / Troublemaker / Hunters Of Doom / Psychotic Reaction / Wickedness / End Of My Daze / The Tempter / All Is Forgiven / Plastic Green Head/ R.I.P

Review by Mark Taylor
Photos by Noel Buckley
---