Just witnessed your best live gig?.. send us a review!
SOIL Forum, London 11 November 2009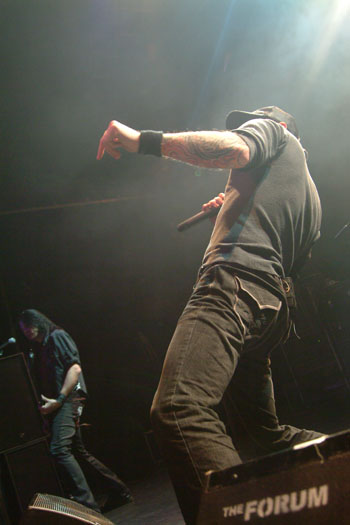 Chicago rockers Soil were at the top of their game just eight years ago with the breakthrough CD 'Scars' with the help of the massive smash of 'Halo', but their career took a nose dive after the departure of Ryan McCombs who later on went to stick his neck out by fronting Drowning Pool.
Enter one AJ Cavalier former singer of Diesel Machine, who has brought the oil from that band to fuel up Soil to rise from the undergrowth once again with their new release 'Picture Perfect'.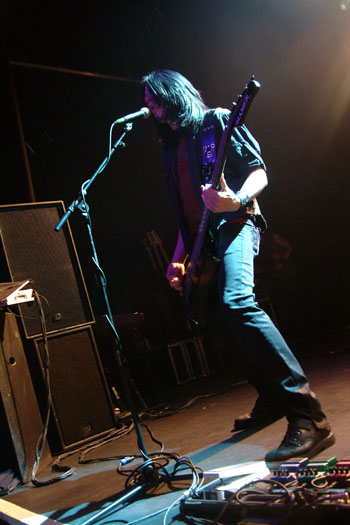 Supporting Shinedown, Soil come on stage by being greeted as if they were the headliners, opening up in an explosive fashion with 'Give It Up', in a true self way the Forum duly obliged, with raised arms going all the way to the back.
AJ Cavalier was in a commanding position standing out front barking his orders to the crowd. The rest of the forty minute set was split between 'Scars' and the new release 'Picture Perfect' with the new tracks blending in well with the classics of old.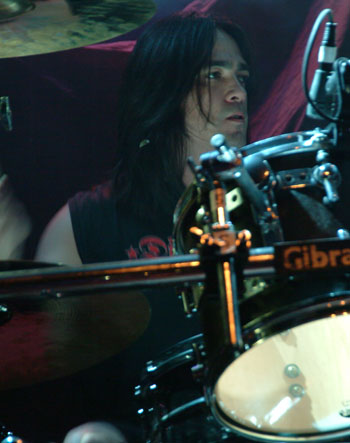 'Breaking Me Down' gave the cranium a good bashing and new tracks 'Surrounded' and 'Like It Is' kept the blood rushing to my head.
Ending with 'Halo' the guitar riffs kept pumping over our heads. It was a picture perfect performance. The band were top soil tonight, who must have had made it difficult for headliners Shinedown.
Soil destroyed tonight and hope they do a headlining tour sometime soon.

Set list : Give It Up / Lesser Man / Unreal / Picture Perfect / Breaking Me Down / Surrounded / Like it is / Halo


Review by Mark Taylor
Photos by Noel Buckley
---