Just witnessed your best live gig?.. send us a review!
NEW AGE BLUES
Jazz Cafe, London NW1, 17 December 2009
Photos by Noel Buckley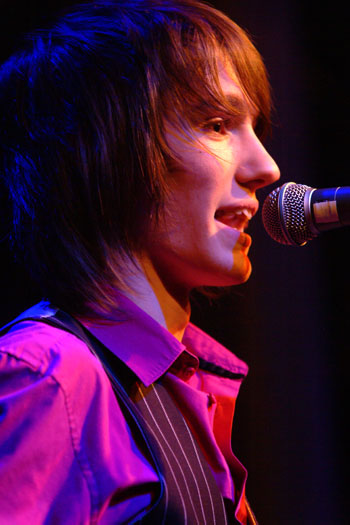 On a night full of high expectation and fuelled by the presence of both compère David 'Kid' Jensen and legendary blues producer Mike Vernon, this triple bill of young rock/blues talent with a combined age of barely 61 - less than one Rolling Stone – lived up to the claims of the portentous New Age Blues label.
And while both Oli Brown and Joanne Shaw Taylor offered sparking confirmation of their already fast maturing skills, it was the impossibly young Virgil & the Accelerators who suggested there is more to come from the burgeoning UK production line of new rock/blues talent.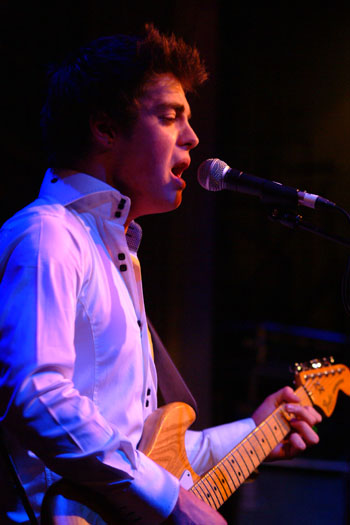 With barely 30 minutes with which to fill the graveyard slot, Virgil & the Accelerators shot out of the traps the traps like the proverbial greyhound chasing the rabbit. The band is incredibly tight and Virgil brings both an impressive tone and rare intensity to his playing, best exemplified by his self penned opener 'What Am I To Do' and a well chosen cover of Lonnie Lack's smoking 'If You Have To Know'.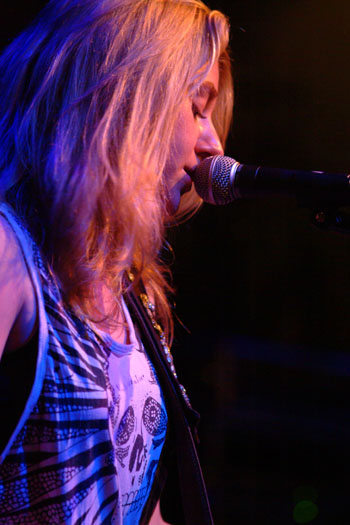 Job done, they retired to a good hand leaving Joanne Shaw Taylor to overcome some initial technical problems which led her to ditch her Telecaster and borrow Virgil's guitar.
Straight off the plane from America she quickly demonstrated why she has made such a big impression this year, launching into the instrumental 'Shake 'n' Brake' and a funky and hugely impressive slow burner 'Going Home'.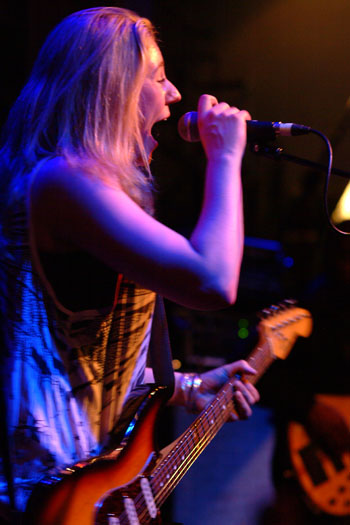 For good measure she added an earthy blues 'Time Has Come' which was full of dynamics and fleeting notes. And while she sometimes relied on a growl instead of a vibrato, as on the riff driven 'Watch 'Em Burn', she saved her best for last bringing real presence to another climactic blues 'Blackest Day' and finished with the Hoax influenced 'Bones'.
JST is undoubtedly on the up escalator. And so to Oli Brown. What marks tonight's triumvirate out as different from the rest is that each performer brought a new dimension to the bill.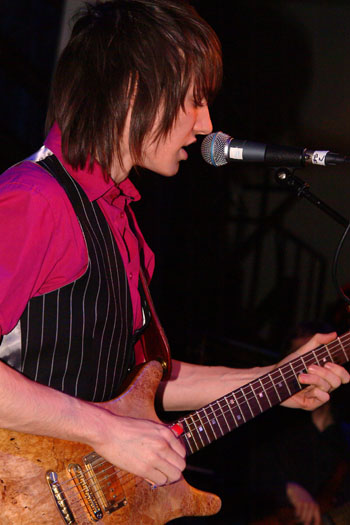 This was certainly the case with Oli Brown who infused an impressive set with a mix of steamy shuffles, a funky countenance and some intuitive band interplay.
However, Oli's real strength lies in his ability to communicate with his audience. He has the persona, the looks, the style and youth on his side to bring something new to the well tested rock/blues template.
He impressed on newer material like 'Makes Me Wonder' and a personal relationship blues 'Love's Gone Cold', on which he brought real emotive expression and added some impressive linear guitar lines. He also added some deep note clusters on the tough debut album title track 'Open Road' and like a true pro brought the set to a climactic finale.
The subsequent two well deserved encores demonstrated his ability as an interpreter of song, as he transformed the Blackstreet/Dr Dre rap number 'No Diggity' into a muscular funk outing and he finally took a bow with a reworking of the a cappella 'Black Betty', via the Ram Jam band into the Oli Brown mould.
At the outset Kid Jensen had announced that Mike Vernon had been coaxed out of retirement to produce Oli's new album. On the evidence of tonight's show you can see why.

Review by Pete Feenstra
Photos by Noel Buckley
---