Just witnessed your best live gig?.. send us a review!
NEKTAR Borderline, London, 2 September 2009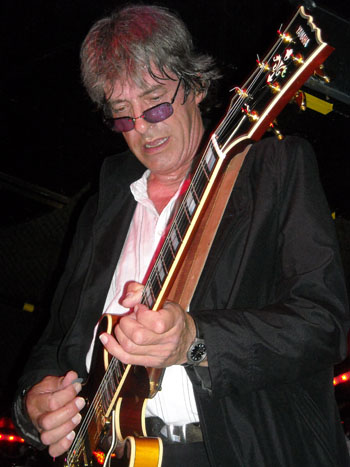 After years of absence Nektar make their second appearance in the capital in ten months,this time to promote the new live CD 'Fortyfied', cleverly titled to celebrate their 40th anniversary of hard core prog rocking.
I was rather impressed by support band Audioporn. These geeky looking rockers from London held the audience attention throughout with their Talking Heads on acid with ska bass overtones. Led by Adrian Man who talks his way through the songs, they gave a dystfunctional look at life. They would do well on the student circuit. A band to look out for in the future if you want something a bit alternative.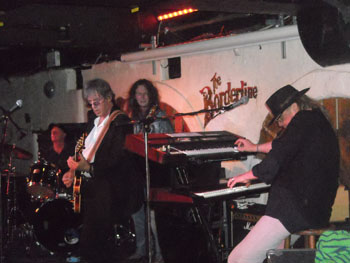 Nektar are down to two orignal members, bassist Mo Moore and keyboardist Alan Freeman have replaced by Peter Pichl and Klaus Henatsch respectively, the new keysman did a very admiral job providing a service with a smile.
Roye Albrighton stated that tonight wouldn't be the usual two and a half hour show, ''There'll be no two hour bass solo's tonight.'' So many hard core fans may have felt a little disgruntled for getting just 90 minutes, the norm for most bands.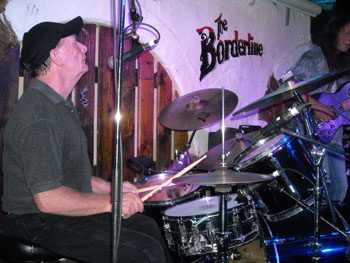 This was my first visit to a Nektar gig and it was still impressive enough. Given that many of their songs break the 10 minute mark ,they still crammed in over ten numbers. 'King Of Twilight', a song later covered by Iron Maiden came early in the set. 'Dr Kool' segued well into 'King Of The Deep'.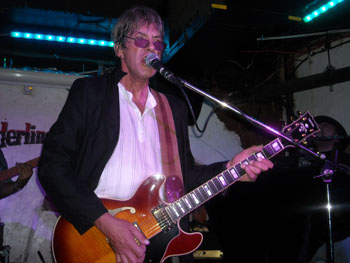 I wasn't the only one in the audience that thought that Roye Albrighton bore an uncanny resemblance in looks, dress sense and persona to Martin Turner from Wishbone Ash. They could easily stand in for each other.
Despite the set being shorter than usual, most fans still went home happy walking into the Soho downfall outside.

Set list:
Crying In The Dark/King Of Twilight/Dr Kool/King Of The Deep/Dream Nebula/ Desolation Valley/A Day In The Life Of A Preacher/Mr H/Recycle Encore: Good Day

Review and photos by Mark Taylor
---