METAMORHOSIS Dark ProgRock (2009)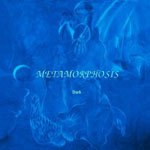 If you're into contemporary progressive metal then 'Dark' should be right up your alley, otherwise stay away. The band was created by Jean-Pierre Schenk who has thus far composed all four albums by the band, their debut being 2002s 'After All These Years.' He does most of the work, or so it seems (maybe they should be renamed the Jean-Pierre band?), but he is aided by guitarists Olivier Guenat and Roger Burri.
The rest of the instruments are down to Schenk, and he is pretty good on them. What he did for this album was create 20 songs and take the best ones for the final composition. The eight tracks are long, OTT and with lots of layers of guitars, sprinklings of piano and some heavy drums.
'Hey Man' and 'Song For My Son' are well-crafted and the title-track has some interesting moments but there's a lifeless quality about the album. It's a decent enough release but not a standout album, especially in an over-crowed genre.
***
Review by Neil Daniels
---
| | |
| --- | --- |
| | Print this page in printer-friendly format |
| | Tell a friend about this page |