Just witnessed your best live gig?.. send us a review!
COLIN BLUNSTONE
Boom Boom Club, Sutton 21 February 2009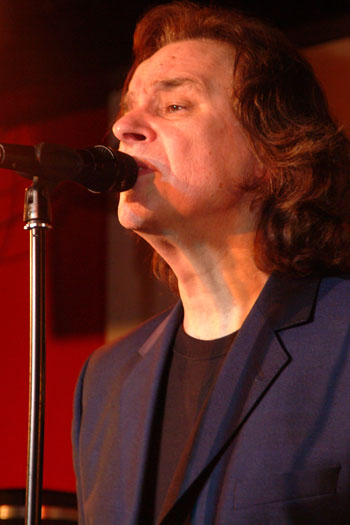 Photo: Noel Buckley
This gig was an unconditional triumph. There can be few vocalists who can step out of a high profile comfort zone such as The Zombies safe in the knowledge that they have both the depth of back catalogue and peerless voice to take their own career in a slightly different direction.
The key here proved to be the excellent material from the new album, 'The Ghost of You and Me' - though 'new' in this case refers to an album some 13 years in the making.
But no matter, in between the older Blunstone classics there now sits a raft of new songs that proved the equal of some of his career highlights and the perfect showcase for a still unique voice.

Photo: Andrew Longhurst
The Boom Boom Club show proved to be a meeting of a sterling, intuitive rock band and magnificent voice. Where much of the new album features simply voice and strings, the band arrangements brought the newer material into sharper focus. Thus while the magnificent title track beautifully showcased both Colin's searing voice there was an understated confident swagger about an ensemble that has obviously reaped the benefits of a several days on the road.
And if this tour points to a re-birth of his solo career then Colin certainly nudged us in that direction by brushing the cobwebs off Billy Braggs' 'Levi Stubbs' Tears' and adding some high quality lyrical phrasing on 'Oxygen', both from the underrated 1995 'Echo Bridge' album.
He dipped back into the early 80's for an almost forgotten ballad 'Miles Away' which just like 'Old & Wise' showed the undiminished purity of his voice.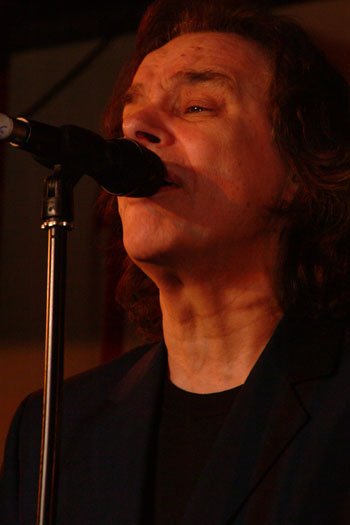 Photo: Noel Buckley
The same breathy vocal phrasing fleshed out the gentle 'Feels Like Rain', while impressive guitarist Keith Airey starred on another highlight 'Follow', which neatly juxtaposed a repeated guitar motif with Colin's mellifluous vocal line. The resolution of the song's dynamic came in a sweeping chorus punctuated by Colin's exclamatory yell. It's the kind of song that sounds instantly familiar and was delivered with real bluster by a band whose exemplary playing almost made you forget its 80's feel.
In contrast the stripped down 'Any Other Way' proved to be another excellent new outing with Colin bringing an almost staccato delivery to a tricky arrangement. The crowd lapped it up and as the gig drew to its natural climax the evening felt like a celebration of the twin staples of a great pop/rock vocalist and a fine band, with the musicians seeming almost as exhilarated as their admiring audience.
The fact that 'She's Not There' felt like a bonus rather than the reason for our attendance spoke volumes about Colin Blunstone's resurrected solo career. Earlier on the acoustic troubadour Sean Taylor impressed with a John Martyn derivative mix of echoey nuances, deft fret board work and highly original songs. The title track of his new CD 'Calcutta Grove' and a reworking of Richie Havens' 'Freedom' suggested a real talent in the making.


Review by Pete Feenstra
---
| | |
| --- | --- |
| | Print this page in printer-friendly format |
| | Tell a friend about this page |