Just witnessed your best live gig?.. send us a review!
CHILDLINE ROCKS, indigo2 Arena, London
1 June 2009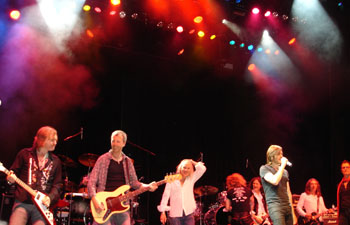 All star charity shows can be hit and miss affairs and sometimes shambolic, but the second annual Childline Rocks event was blessed not only by efficient organisation, but outstanding sound quality at the indigo2 and some performances to remember.

Legendary DJ 'Whispering' Bob Harris compered the event, which began with Phil May and Dick Taylor from the Pretty Things, en route to another show that night, playing an enjoyable short set of acoustic RnB.
The next band, Sons of Albion, featured Robert Plant's son Logan but though talented, their dark, alternative sounds did not appeal to me.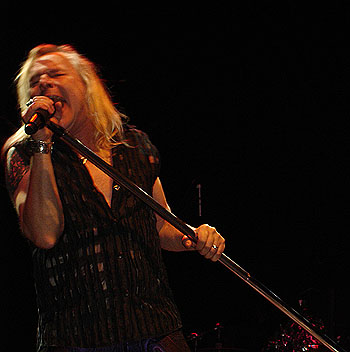 Uriah Heep, blessed by a far superior sound to last year's Astoria gig, then seemed on fire as they rattled through a quick set of newie Overload and a trio of classics in Sunrise, Gypsy and Easy Livin.

After a short break and even a guest appearance by Esther Rantzen, Thunder kicked off the second half of the evening, and as Danny Bowes worked the stage, his singing superb as ever and the guitars of Luke Morley and Ben Matthews jousted during Backstreet Symphony and Devil Made Me Do It, I realised what a loss it will be when they call it a day shortly.
Their other two numbers, Gimme Some Lovin and I Love you More than Rock'n'roll, gave Danny the perfect vehicle to conduct audience singalongs.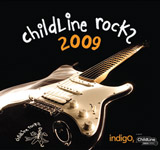 Justin Hawkins, with an enormous caste on his leg, and his new Hotleg bandmates were then entertaining and rocked the 1980's glam look, though giving them five songs seemed overgenerous.

The fun however really started when ex-Deep Purple keyboard player Jon Lord got together with Steve Balsamo, lead singer of The Storys (who on this evidence I must check out) for a song called Picture Within, before introducing a song from 1969 and a huge cheer went up as he played the intro to Child in Time.
Steve, aided by a female vocalist, did a great job on a song even Ian Gillan will not attempt these days, while Luke Morley's guitar battled with Jon's trademark hammond organ.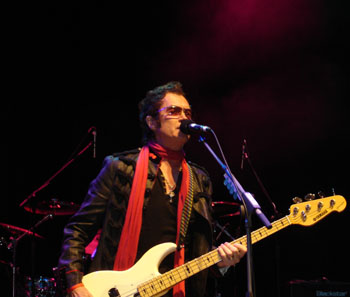 The Purple connection continued as Glenn Hughes came on to perform one of his standards, You Keep On Moving, with Jon's help, but that was just a warm up for an amazing Mistreated with Luke's solo true to Richie Blackmore's original and some wonderful vocal gymnastics from Glenn. Just as impressive was the killer heavy funk of Soul Mover, with Danny Bowes duetting with Glenn.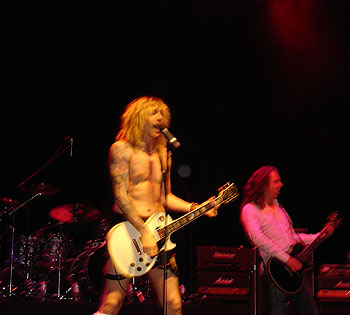 Justin Hawkins then returned, dressed only in a pair of Lederhosen, to perform his old Darkness smash I Believe in a Thing Called Love, then Steve Harley took the pace down with a solo song and, of course, Come Up and See Me, which was a perfect fit for the atmosphere of the night and had the crowd singing along.

All the participants then returned for an encore of Smoke on the Water with several singers taking a turn, but Luke Morley as musical director for the night helped keep things under control. A fun end to a great night of music for a very worthy cause ( www.childlinerocks.co.uk ), who are apparently lining up more big names for next year.

Review and photos by Andy Nathan
---