Just witnessed your best live gig?.. send us a review!

BAD COMPANY, Hard Rock Cafe, London
17 November 2009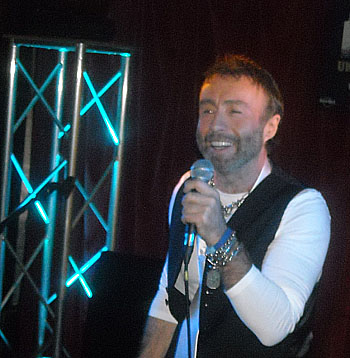 The walls of the Hard Rock Cafe are adorned with memorabilia of rock stars with such high profiles as the Beatles, Rolling Stones, Hendrix, Who, Jim Morrison and many more, and today we were to be honoured with the presence of Bad Company featuring original members Paul Rodgers, Mick Ralphs and Simon Kirke, who are here to do a short acoustic set and to announce to the waiting press an arena tour that will take place next April.
Introduced on stage by Nicky Horne, a journalist who was the first to interview them when the eponymous debut came out in 1974. It was the first time that these three members were to perform together on a stage here in the UK in over three decades.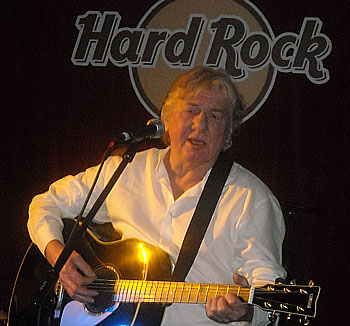 It was great to see them at such close proximity, and the band looked happy as they strummed into first number, the big hit 'Feel Like Makin' Love'. After that Paul Rodgers looked at Ralphs and said ''What shall we do next?'' before deciding on 'Shooting Star' another track from the second LP 'Straight Shooter' which required some audience participation towards the end.
After the Ralphs/Rodgers composition of 'Seagull' from the debut LP, all three members came to the front to answer a few questions from those lucky enough to be in attendance.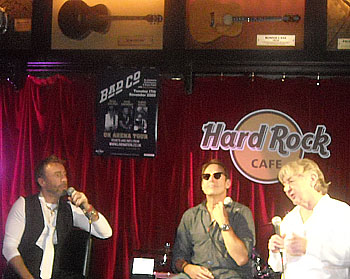 From this we found out that the touring band will be joined by Lynn Sorensen on bass ,who is also currently in Rodgers solo band and ex-Heart member Howard Leese will be helping out on rhythm guitar.
The band will be also performing some tracks that don't often get an airing and if the tour is successful ,there is a possibilty of some new material to come in the future.
Also announced for support is none other than Aerosmith guitarist Joe Perry who will be bringing along his new project.
The band then decided to do another song for the throng with 'Do Right By Your Woman'. An enjoyable afternoon in the heart of Mayfair spent with some good company.
Review and photos by Mark Taylor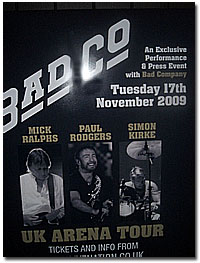 ---