Just witnessed your best live gig?.. send us a review!
ROCK & BLUES CUSTOM SHOW
Pentrich, Derbyshire 25-26 July 2009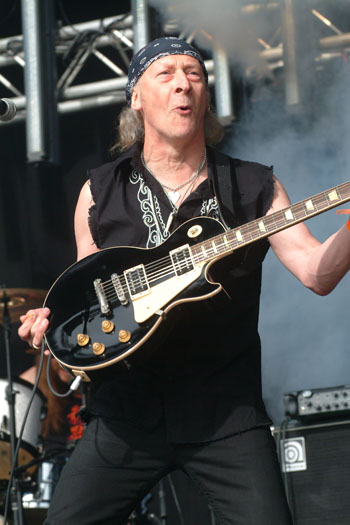 Arriving at the 25th Rock & Blues Custom Show there was a disappointingly small crowd, whether this had anything to do with events of two years ago, or the chaos on the Midlands roads I'm not sure.

Stray set the tone for the rest of the day. A blistering 50 minute set of classic British rock, delving into their vast back catalogue, plus songs like Harry Farr from the new album Valhalla drove people from the beer tent to witness a great band in full flow.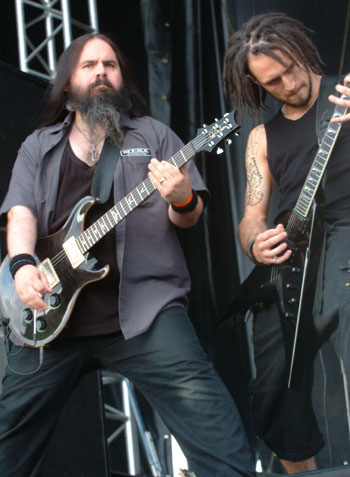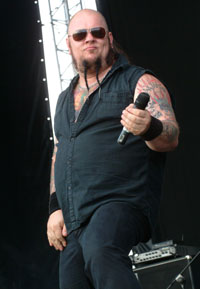 Beholder were next up, I've seen this band about 4 times now and they seem to get better and better.
With Simon Hall a larger than life frontman they seemed to enjoy having a big stage to work on. Beholder finished with their new single Never Take Us Down, a tribute to Sophie Lancaster who died after a mob attack in 2007.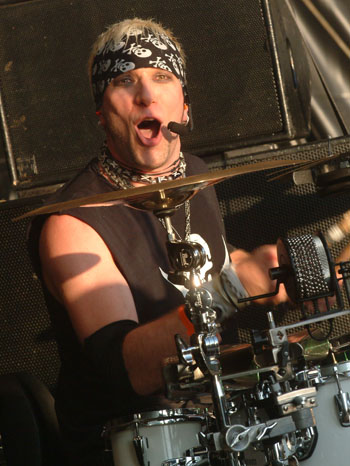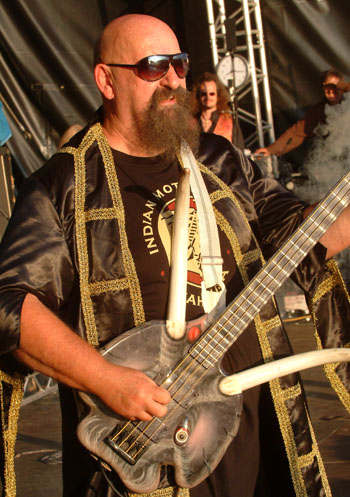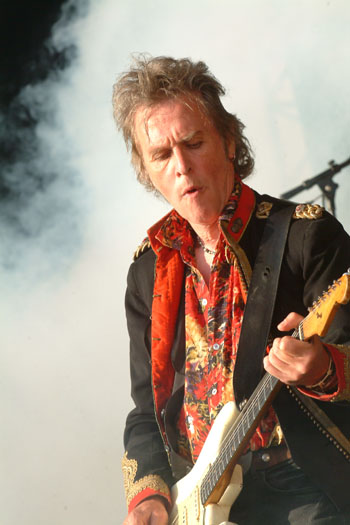 Kicking off with Punko Rocco from the new album Evil Twin, GMT were awesome. Playing tracks from the bands two albums Bitter & Twisted and Evil Twin, followed by blasts from Bernie Torme and John McCoy's Gillan and Ozzy days.
Seeing John McCoy smashing up his bass at the end of Mr Crowley and returning with the mammoth for Smoke on the Water was worth the admission alone.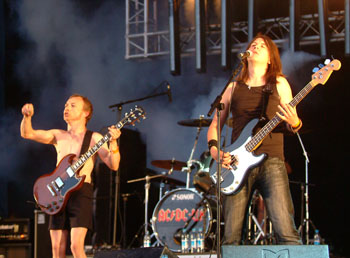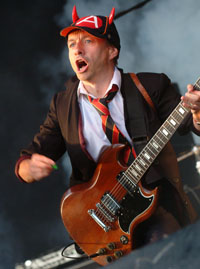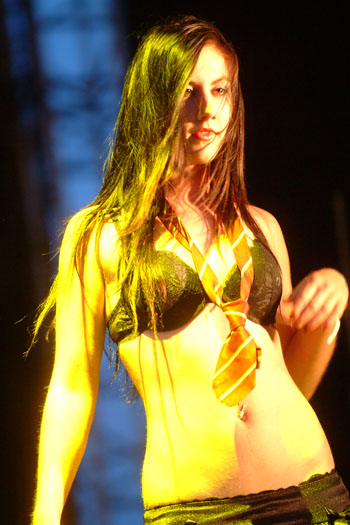 I'm not a great fan of tribute bands and I found it strange that AC/DC UK were further up the bill than both Stray and GMT. But to give credit where its due the band did a good job. Covering songs from High Voltage though to Black Ice they put on a good show, cannons and dancing girls, the lot.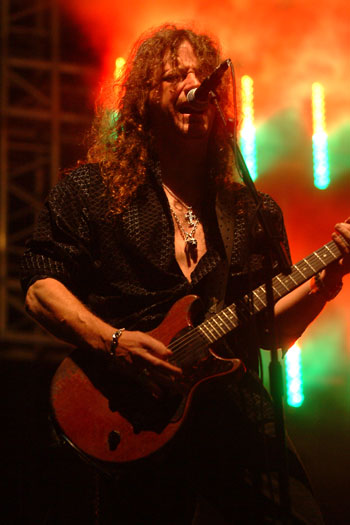 To end the night was Skinny Molly, with ex Lynyrd Skynyrd man Mike Estes in fine form. We were treated to some great southern boogie. For me Straight Shooter, a Skinny Molly song, was a highlight.
But, as expected, tracks like Gimme Three Steps, Simple Kind of Man and the classic Sweet home Alabama sent everyone back to there tents in party mood.

All in all a great day, no rain, and a very friendly atmosphere
Review and photos by Noel Buckley
---