Just witnessed your best live gig?.. send us a review!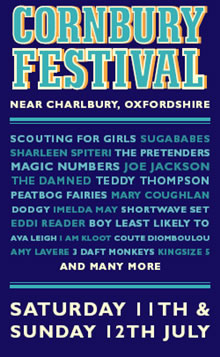 Cornbury Festival, Charlbury, Oxfordshire
11 and 12 July 2009

Festivities for the family to enjoy in the summer are few and far between, take your children to a safe festival environment and grown up kids can also have fun here too!

Arriving at the Festival was fairly easy with sign posts lighting our way to Charlbury Park and lovely car park attendant greeted us on arrival. The Car Park felt safe, which is a good job because the walk to the Arena is a good half hour walk up and down hills through this beautiful countryside.
The Campsite has plenty of room and the camp even has its own onsite bar, shop and coffee shop, which is perfect for parents who want to tuck their little cherubs into bed whilst they can endure a nightcap complete with music and other fellow parents.

The Arena is small, one main stage, a second stage with an aptly placed roof and a Riverside stage which is basically a top decker bus with bails of hay to sit on.
Shops are your usual festival shops (albeit a little bit expensive) such as the 'Fairy Shop', 'Homemade Fair Trade clothes', 'Sweets' and an array of food stalls including 'Goan Curry', 'Chinese', 'Pie and Mash' and of course 'Burgers and Chips'. Food prices are not too bad (£6 for main meal) and bar prices are standard for this event (£3.50 for a pint).

Now the music commences. The band Relay kick off the event at midday followed by a recognised 90's band Dodgy. "Dodgy" joke that the crowd don't know who they are, they swear a little bit (after admitting they are slightly 'Guinness' induced') followed by an extreme apology to the children also watching on many of a Dad's shoulders.
They play their classics such as "Good Enough", "Staying Out For Summer" and "If Your Thinking of Me". The band is very tight, and they manage to start the crowd bouncing along in true festival spirit. The guitarist Andy Miller seems to have more stage presence than anything else, and the women (including me) go wild for this rocker!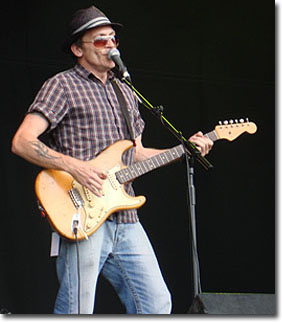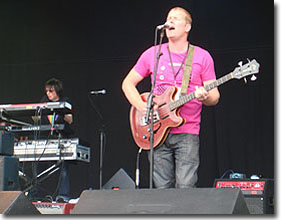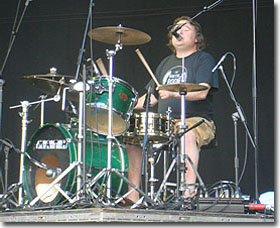 Dodgy finish their set and we wait eagerly in the sunshine for 45 mins, for our next main stage act "Magic Numbers".

Magic Numbers definitely have a bigger following than I thought, Kids, Mums and Dads are all getting their places in front of the main stage, including the Parents of "Magic Numbers" who are proudly introduced by their son and daughter under the influence of Guinness (that isn't sold at the festival).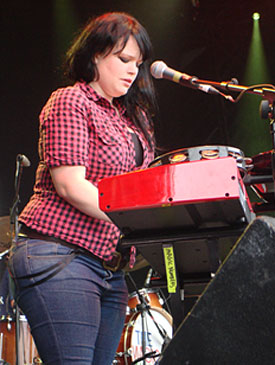 However, 'Magic Numbers' are more interested in playing their new songs than anything else, and the excitement now turns to boredom with many of the crowd leaving to find something better to do. But wait. Finally a number we all know "Love Me Like You" is beautifully sung and the crowd start to join in, the sing-along continues with other greats such as "Loves a Game" and "Take A Chance" to name but a few, the band get quite emotional at the end of the set, but I think it was alcohol talking!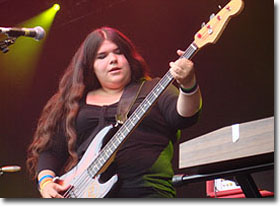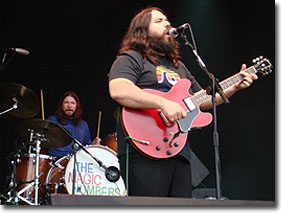 The crowd are now getting a little feisty, many beers have been drunk, the kids are playing with bubbles which seems to be their main highlight of the day and the sun has disappeared. Some very dark gloomy clouds are looming and yes, here it is, rain, rain and more rain, but the rain doesn't matter anymore because the sunshine that is Sharleen Spiteri vaults onto stage with great emphasis and full of life, and we are about to endure one of the happiest sing-along's of the day.
Sharleen is pure magic on stage, we sing-along with to her 'Texas' greats such as "Say What You Want", "Black Eyed Boy", "Halo" and many more and even getting all the female audience grooving on down to "These Boots Were made Walking".
She is very happy to be here and reminds us how much she enjoyed herself in 2007, making it the only reason to come back this year - just goes to show how friendly this Festival really is. For me Sharleen is most definitely the Main Stage highlight of the day and she really did cheer us all up in the rain, and the kids enjoyed it too!

Things are getting pretty slippy and muddy under foot, the crowd have dispersed into every nook and cranny that has a roof to keep them dry, I want a cuppa of tea, but the tea tent is full to brim, I want some sweets, but the sweet tent is full to the brim - I think the festival could do with adding some extra places so we can seek refuge from the rain and the sun.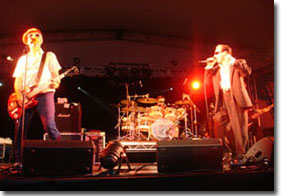 I hide under my waterproof and walk on over to the second stage, as it has a roof and my second stage highlight of the day is about to commence, I am very excited to finally see British punk rockers The Damned on a stage in front in me.

The Damned don't seem to have aged much, 'Capital Sensible' looks exactly the same as he did in the early 80's, including what appears to be the same clothes, I am in complete awe of his presence, he is a beautiful man and thoroughly enjoying the crowds participation and pongo jumping along to greats such as "Wait For The Blackout" and "Lively Arts".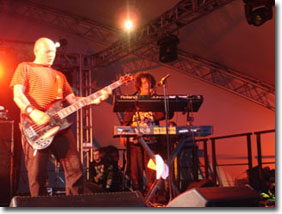 We do have a few technical problems on stage, when I say a few, what I really should say is keyboardist "Monty Oxy Moron" keeps thwacking his keys so hard with enthusiasm that he breaks it and we all hear throughout the set is "Moron" moaning about his keyboard. Still, it was funny to say the least and we don't notice the missing keyboard parts at all; we are too busy singing and head banging along in glee.
Until "Happy Talk, Happy Talk" is chanted by the crowd and 'Captain Sensible' smiles and jokes "What about Saturday Night Fever!!??" and a small acoustic rendition of Saturday Night Fever is sung jokingly. Frontman Dave Vanian enjoys this too, but then kicks the punk back off with "Dr Jekyll and Mr Hyde" and many more known punk songs from their album repertoire.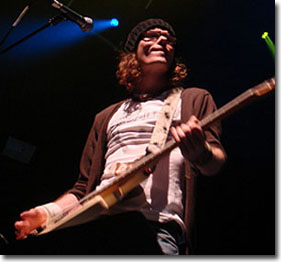 Sadly, I have to leave the fun and head back on over, in the pouring rain, to the main stage for our final main stage act of the night Scouting For Girls.

The girls are screaming, screaming like banshees, for a moment the screams feel like we are at a Take That concert and the younger females of the crowd are going absolutely mental for frontman Roy Stride who starts off the set playing a beautiful white piano at the back of the stage.
Roy is full of energy and takes the screams in his stride (stride - get it?), the fans at the front seem to have forgotten about the dreary awful weather, and sing in unison to songs such as "She's So Lovely", "Elvis Ain't Dead" and "Heartbeat".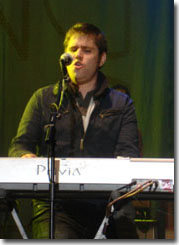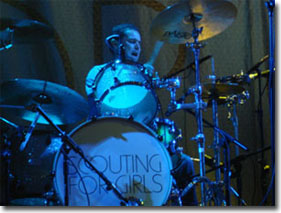 After these sing songs, I cannot put up with the weather for any longer and we decide to go back to camp...unfortunately mud prevails, people are slipping over, Mums are struggling with their pushchairs and we decide to jump back in the car and head home for the night. My mission of the day hadn't ended here.......thank god for AA breakdown!

Sadly due to my car catching some kind of rare bug that couldn't be fixed, I couldn't attend the Sunday festivities, but I am 100% positive that Sunday was as much fun as Saturday, I was looking forward to watching The Pretenders and Sugababes"..all is not lost as I know next year will be as great!

A great weekend for the whole family, and a smaller version of the Gloucestershire "Wychwood" Festival, can be quite expensive but calm, happy, pleasant and most of all, safe!


Review and photos by The Fluffmeister