Just witnessed your best live gig?..send us a review!
VOODOO SIX
Limelight, Crewe, 4 September 2008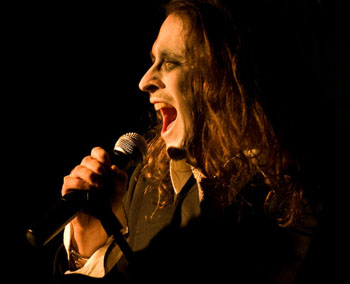 We last caught up with V6 six months ago when they were supporting Tygers of Pan Tang. Since then, they've supported Blaze Bayley and with a storming Download appearance under their collective belts it seems the only way is up. With a new European distribution deal secured the band may at last get the financial stability they deserve.
This time out they are treading the boards as headliners on an extensive UK tour building their growing grass roots following. Whilst the set has not changed radically since April, the songs from the excellent debut 'First Hit For Free' still sound fresh and they were spiced with several new songs as a portent of the second album, due early next year: "Show Me The Way", "Killer" and "Break My Fall".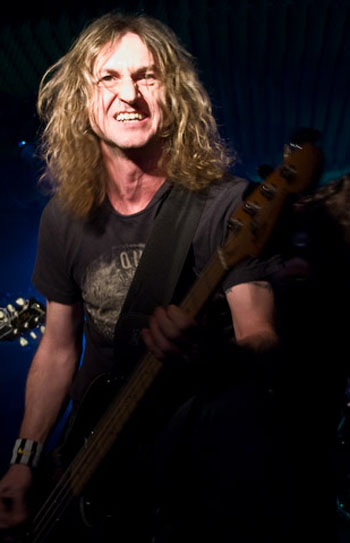 Sadly, the sound at the Limelight did not do the band justice. Whilst it captured Tony Newton's strong and propulsive bass-lines the detail of the guitar solos (Matt and Chris) were lost and V6's overall impact was therefore lessened. Henry Rundell's vocals were also fighting a losing battle with the muddy sound mix.
Essentially it was the quality of the songs that stood out - including the new material - and a particularly good version of 'Mistaken'. They seem to alternate this with the mid-tempo 'Saints And Sinners' unfortunately missed out this time and - for me - an obvious choice for a radio-friendly single rather than the current 'Feed My Soul'.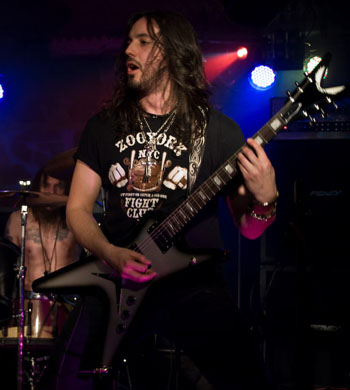 I would like to see the band on a bigger stage, with better sound and with a bigger crowd. I'm sure this is the next step, they've already supported Iron Maiden, and another major venue support slot would be good both for the band and their growing fan-base.
V6 may appear to some a cut-down version of early Led Zeppelin but there is nothing wrong in well constructed riff-laden rock updated both for a younger generation and old stagers who should know better. There were a few of those at the Limelight and there will be a few more next time round - not least to throttle the sound guy.
Review by David Randall
Photos by Ian Pollard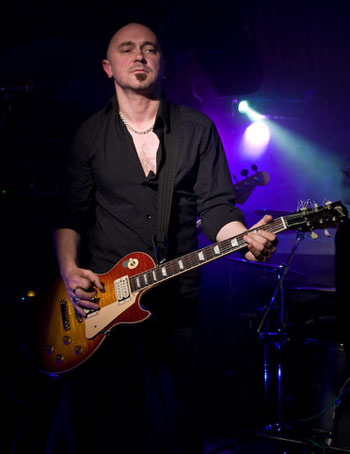 ---
Interview with Tony Newton 04.09.08
Interview © 2008 GRTR! Radio. All rights reserved.
---
| | |
| --- | --- |
| | Print this page in printer-friendly format |
| | Tell a friend about this page |