TYGERS OF PAN TANG
Blackpool Riffs, 14 March 2008
The bright lights of Blackpool beckoned on Friday night as the Tygers of Pan Tang swept into this northern seaside town bringing with them a taste of the old and a dash of the new.

It took two support acts to precede the might of the Tygers neither of which disappointed and certainly provided food for thought on both fronts.

Helvelyn II stepped up first. This four piece hard rock outfit from nearby Wigan pitched it just about right for the hard rock crowd and tunes 'Lost' and 'Rockin to the End' were just what the doctor ordered. Heavy, melodic... with great on stage action including Stefan Finney's ability to play guitar riffs with his teeth; this is exactly what you want to see in a rock band.

The second support act Whitefire came right out of the blue though... as well as Yorkshire. It's hard to know where to begin though. This band really are the complete package and would surprise us all if they weren't to go onwards and upwards in a very big way.
John Sibley's vocals are comparable to Robert Plant. This guy can sing! With amazing tracks, 'Set It Free' and the fantastic 'Keep It Alive', think Lynyrd Skynyrd. The whole band are a rock jigsaw puzzle...they belong together and you don't want to lose a single piece!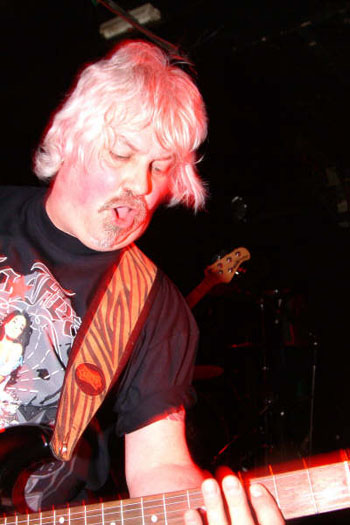 Photo: Noel Buckley/GRTR!
When the Tygers took to the stage and fired off the first rock cannon of the night with 'Hellbound' the audience went wild. From here on in things just got better and better. New track 'Live For The Day' combined old and new and everything we were hoping it would be.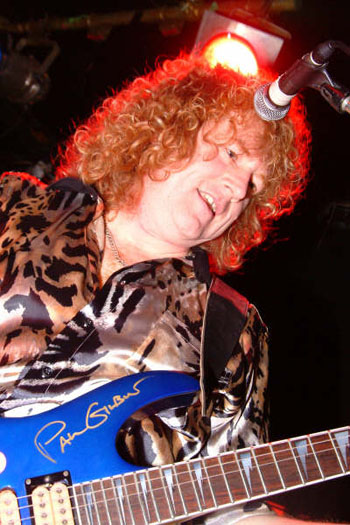 Photo: Noel Buckley/GRTR!
When original guitarist Robb Weir lines up in true rock n roll style with guitarist Dean Robertson and Brian West on bass on hit song 'Suzie Smiled' from the Tygers debut 'Wildcat' album the crowd can't ask for more and yes...this song sounds as good live here and now as it did way back when. No sorry, actually, it sounds even better!
Jacopo Meille gave red hot vocals throughout and looks and sounds like he's been a tyger forever none more so than on 'Bury the Hatchet' straight from their new EP, Back and Beyond.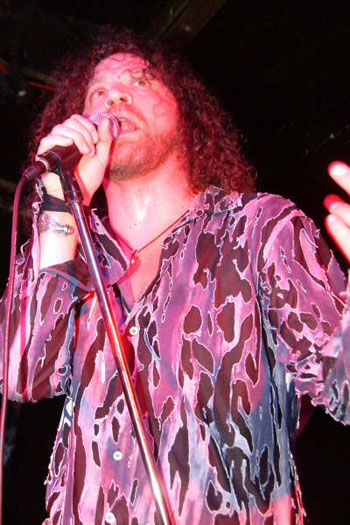 Photo: Noel Buckley/GRTR!
'Silver and Gold' from another Tygers classic album, 'Spellbound' raised the bar even higher so with Brian West's thundering bass and Craig Ellis' drums-to-die-for 'Rock & Roll Man' hit the spot beautifully.
So when 'Don't Touch Me There' again off their 'Wildcat' record hit the stage a little bit of magic was sprinkled there about.

When the encore came the boys served up a delicious helping of the classic 1980 single 'Euthanasia', and along with it came a dessert of what else but 'Love Potion No. 9' leaving a satisfied audience who would have drunk these boys up all night.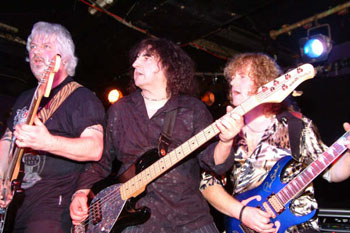 Photo: Noel Buckley/GRTR!
It's clear that the Tygers are still pushing the boundaries in all the right directions and are as musically relevant today as they always were but let me tell you, this band are not or never appear to have been in first gear at all. The Tygers of Pan Tang are in fifth gear baby!.. and if tonight's performance is anything to go by, they're going to invent a gear above that!


Set List

Hellbound
Take It
Live For The Day
Raised On Rock
Suzie Smiled
Bury The Hatchet
Slave To Freedom
Silver and Gold
Don't Stop By
Rock & Roll Man
Don't Touch Me There
Gangland

Euthanasia
Love Potion No. 9

Review by Judith Reeves
Photos by Noel Buckley/GRTR!
---
| | |
| --- | --- |
| | Print this page in printer-friendly format |
| | Tell a friend about this page |