PORCUPINE TREE Nil Recurring Peaceville (2008)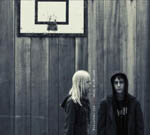 Porcupine Tree is a band that is definitely in no need of introductions. For the last twenty one years, Steven Wilson's (vocals/guitar) outfit has been providing us with a significant number of releases whose influences range from Electronica and Psychedelia to Progressive Rock, but those of you who choose Pure Metal as a main source of information will be quite aware of the significant relationship that has been forged between the Hertfordshire-based outfit and the Swedish Prog Metal legends Opeth. I always believed that it is because of the strong influence of this relationship that Wilson's outfit has moved towards a more Progressive musical 'path' in his band's last few releases and "Nil Recurring", the band's latest studio effort, is here to support my argument.
The most devoted Porcupine Tree fans amongst you, you who already own one of the first 5000 copies, released directly through the band's label Transmission, are probably wondering how Peaceville Records came to be involved in the promotion of this four track release. Well the answer to that question is quite simple really: the music that Mr.Wilson and Co have created is of such quality that it would be a real shame not to share it with as many people as possible! Yes, Ladies and Gentlemen - what we have here is yet another collection of songs whose purpose is to ensure that the listener is provided with a short but desirable break from everyday reality - a break that to some of us will become more than simply a one-off experience.
The EP kicks off with the same-titled "Nil Recurring" - a seven minute instrumental composition which works towards the creation of an oneiric/trippy atmosphere by the use of numerous different keyboard and guitar sounds while being based on simple rhythmical guitar and bass riffs. The few rhythmical breaks that you get to experience in between the previously-mentioned elongated atmospheric themes betray a similar approach to that of Opeth and this is precisely what fans of progressive Rock/Metal will find most attractive. Much as I appreciated the contribution of each and every instrument, all playing a very significant role in the creation of the overall effect of this great composition, it was Gavin Harrison's amazingly performed drum parts that immediately attracted my attention.
With the same confidence that brought the numerous complicated parts of "Nil Recurring" to life, Harrison has managed to support the more vocally-driven "Normal" - a seven minute composition, whose emotionally charged vocal melodies and equally 'painful' acoustic guitar refrains will haunt me in the months/years to come. More towards a more atmospheric musical 'avenue', "Cheating The Polygraph" will bring out a variety of different emotions taking you from highs to psychological lows whereas the beautiful 'tribal' melodies of "Whatever Happens Now" will finally bring you to a much desired state of absolute relaxation - definitely not the most appropriate song to listen to whilst driving on the motorway.
If you are already exposed to the music of Porcupine Tree, "Nil Recurring" will work as a reminder of all the good reasons that led you to invest in this brilliant band in the first place. Having said that, though, this EP can also function perfectly as an introduction to the beautiful world of one of the most unique and musically challenging bands around and, with that in mind, I see absolutely no reason why this release should not become part of anyone's music collection.
****½
Review by John Stefanis
---
| | |
| --- | --- |
| | Print this page in printer-friendly format |
| | Tell a friend about this page |