Just witnessed your best live gig?.. send us a review!
MOTORHEAD/SAXON
Hammersmith Apollo, 22 November, 2008


A wonderful night of classic British Metal, although sadly I arrived too late to see opener Danko Jones, largely due to some slow yet incompetent service in the guest-list / ticket collection queue - I think they were handwriting the tickets one by one.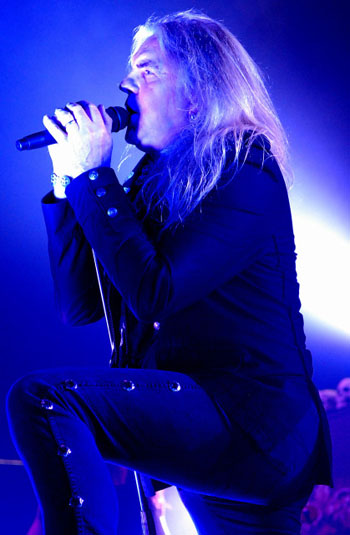 Photo: Lee Millward
Saxon played a stormer - in fact they always do. With the single 'Live To Rock' now out, and gearing up for the forthcoming album 'Into The Labyrinth', there are some new treats in the set.

Sadly I was standing - not pleasurable with a toe infection that was literally left bleeding by the large number of blind imbeciles whose lack of intelligence would give Neanderthals a bad name who insisted on stamping on their way past. That said, Saxon lifted my spirits and are the epitome of Englishness, opening to the fanfare of 'Jerusalem' before flying into 'Motorcycle Man'.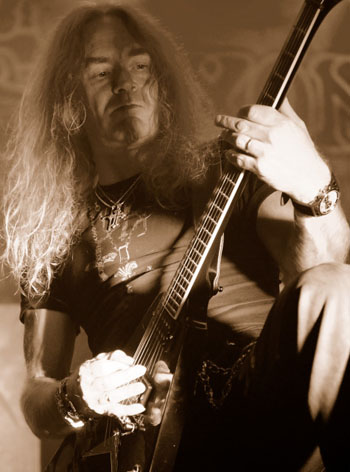 Photo: Lee Millward
This wasn't the best sound I've heard but Saxon made the most of it and performed solid and tightly, to much applause.
It could and should have been a better crowd response, but I detected a hint of over-reverence and arrogance in some Motorhead fans.
The Saxon crowd and impartial were, however, loving it and with good reason. If anything, Saxon are producing better music now than 20 years ago.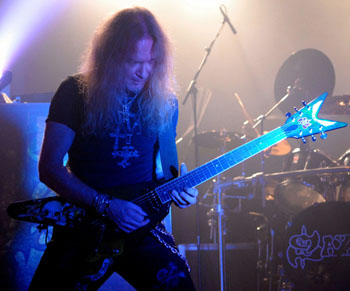 Photo: Lee Millward
Recent tunes like 'Let Me Feel Your Power' and the single 'Live To Rock' sit so well next to classics like 'And The Bands Played On' (this really is a classic). 'Heavy Metal Thunder' was credited to Motorhead, Biff not only energetic on stage but chatty and full of humour too. Something even Lemmy could learn from. It wasn't long into the set before a George Cross flag was thrown on stage and carefully unravelled and draped by Biff.

To highlight Saxon's appeal - even a guy in a turban singing along. Now that's universal appeal.

'Wheels Of Steel' and 'Witchfinder General' followed, the classic stuff.

'Denim And Leather' is a NWoBHM anthem no doubt, and was mixed with 'Ashes To Ashes' in a Medley. New track 'Hellcat' is a belter, guaranteed to stay in the set. Toby Jenson joined the band onstage for '747' before the band closed with a rousing 'Princess Of The Night'.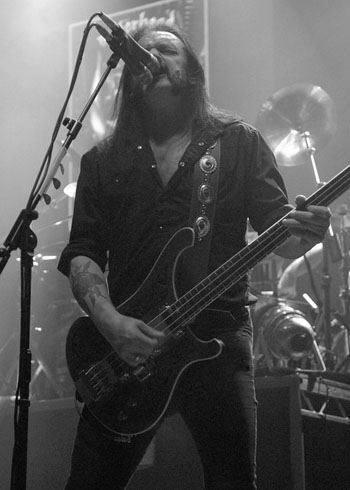 Photo: Lee Millward
Next up were rock gods Motorhead. But unlike Saxon, Motorhead have not really produced much in the way of startling or new in the last 15 years. Much like AC/DC, still going (very) strong, but you know exactly what you're going to get with each album. And with that, the revered classics are pretty much all from the band's early career.

The 19 (I think) song set opened at high volume with 'Iron Fist', enough to work any metal fan into a frenzy, as did 'Stay Clean' and 'Shut Ya Down'.
Lemmy, in hat and bullet belt, certainly looks the part and growls menacingly with every song. Phil Campbell, who has now been in the band 24 years, provided some classic guitar and a few furious solos along the way too.
The more recent 'Rock Out' went down well, but not quite like 'Metropolis' or 'Over The Top'. 'In The Name Of Tragedy', 'One Night Stand' and 'The Thousand Names Of God' all get applause, but are not the most outstanding tracks, although the guitar and drum solos are better than most.
Two tracks from Another Perfect Day in the title track and 'I Got Mine' are really welcome and go down well too, although I would prefer 'Shine'. Still, the band and fans alike now recognise the album for its merits, something that didn't happen on its release. 'Just 'Cos You Got The Power' I would pass on, but 'Going To Brazil' does pick up both pace and interest from all concerned.

Of note was 'Kissed By Death', with a fire breathing troupe of scantily clad and well endowed females. This was Lemmy the performer and crowd pleaser on form!

The set closed with 'Bomber' to a rousing reception before the encore of 'Whorehouse Blues' (proof that Motorhead do do the blues), 'Ace Of Spades' and 'Overkill'. Nice to see Wurzel back onstage with Motorhead, some classic moments. Louder than hell Rock Gods indeed, but some evidence that they perhaps unwilling (or unable) to vary their set as much as Saxon.

Review by Joe Geesin
Photos by Lee Millward
---
Interview
---
| | |
| --- | --- |
| | Print this page in printer-friendly format |
| | Tell a friend about this page |